READINGS for 2007-07-08
HERE-N-NOW MISSION SOCIETY!
...the Lord appointed... – Luke 10:1

I read about a group of evangelists who, after months of training, fund raising and preparation, were aboard the plane headed for a mission field in Africa.
The grand missionary trip ended even before it started. The plane crashed in the thick jungles, without a soul surviving.
I wondered, "Why the waste, Lord? How could you not even allow these eager hearts to be missionaries as they have dreamed?"
God told me "Jon, I did. They've been missionaries all their lives!"
A young German named Wolfgang never had even a streak of a TV evangelist's flare.
He just read his Bible every lunch in his spot at the construction site. Amidst the jeering of his co-workers, he prayed for a way to demonstrate Christ's love to them.
When the workers went home at night, they always left their muddy boots behind. Wolfgang began staying late after work to clean their boots. The men were puzzled at first but then realized that Wolfgang was the only one among them who would perform this humble service. Only eternity will reveal the full effect of Wolfgang's shining life. He is Officer First Class for the 'Here-n-Now' Missionary Society. Jon E.
REFLECTION:
Your mission territory's name is "Here." Have you seen it yet?

Lord, help me see the nearness of my mission territory, and the urgency of its present need, and the simplicity of its strategy.
1st READING

Isaiah 66:10-14

Sometimes it is hard to envision what a world at peace would really be like given the multitude of conflicts that seem to be raging at any time. Yet we must believe that this is what the Lord would want us to experience. The problem is sin in all its various forms and natures. If we want peace in the world, then we must first be willing to address the sins and injustices that militate against peace, because with them present, true peace is impossible. There is no reason to despair. If we all did the little bit that God asks us to do in working against sin, I am sure the world would rapidly become a much more peaceful place in which to live.

10 Rejoice with Jerusalem and be glad because of her, all you who love her; exult, exult with her, all you who were mourning over her! 11 Oh, that you may suck fully of the milk of her comfort, that you may nurse with delight at her abundant breasts! 12 For thus says the LORD: Lo, I will spread prosperity over her like a river, and the wealth of the nations like an overflowing torrent. As nurslings, you shall be carried in her arms, and fondled in her lap; 13 as a mother comforts her son, so will I comfort you; in Jerusalem you shall find your comfort. 14 When you see this, your heart shall rejoice, and your bodies flourish like the grass; the LORD's power shall be known to his servants.
P S A L M

Psalm 66:1-3, 4-5, 6-7, 16, 20

R: Let all the earth cry out to God with joy.

1 Shout joyfully to God, all you on earth, 2 sing praise to the glory of his name; proclaim his glorious praise. 3 Say to God, "How tremendous are your deeds! (R) 4 Let all on earth worship and sing praise to you, sing praise to your name!" 5 Come and see the works of God, his tremendous deeds among men. (R) 6 He has changed the sea into dry land; through the river they passed on foot; therefore let us rejoice in him. 7 He rules by his might forever; his eyes watch the nations; rebels may not exalt themselves. (R) 16 Hear now, all you who fear God, while I declare what he has done for me. (R) 20 Blessed be God who refused me not my prayer or his kindness! (R)
2nd READING
Galatians 6:14-18

The power to change the world, the power to change our lives, is not something that we have in ourselves of our own abilities. It is a gift to us through the cross of Jesus. It is in and through Jesus that all transformation for the good will occur. This is why Paul exhorts us to crucify ourselves, that is get rid of all vanity and self-seeking, if we want to be able to access the power for transformation given to us through the cross and resurrection of Jesus.

14 May I never boast except in the cross of our Lord Jesus Christ, through which the world has been crucified to me, and I to the world. 15 For neither does circumcision mean anything, nor does uncircumcision, but only a new creation. 16 Peace and mercy be to all who follow this rule and to the Israel of God. 17 From now on, let no one make troubles for me; for I bear the marks of Jesus on my body. 18 The grace of our Lord Jesus Christ be with your spirit, brothers. Amen.
G O S P E L
Luke 10:1-12.17-20

Are you willing to be sent out to proclaim the Gospel to others? If not, why not? This is a part of the life of any follower of Jesus. Our willingness to become the evangelizer is a sign of a maturing faith that is seeking to bring to others that which we ourselves have received. It is the sign that I look for when trying to assess how well a person has internalized the teachings of the Gospel. It is the goal that I am praying for when I begin the work of evangelization in a group of people – that there will come the day when they will be taking the Gospel to others.

1 After this the Lord appointed seventy [-two] others whom he sent ahead of him in pairs to every town and place he intended to visit. 2 He said to them, "The harvest is abundant but the laborers are few; so ask the master of the harvest to send out laborers for his harvest. 3 Go on your way; behold, I am sending you like lambs among wolves. 4 Carry no money bag, no sack, no sandals; and greet no one along the way. 5 Into whatever house you enter, first say, 'Peace to this household.' 6 If a peaceful person lives there, your peace will rest on him; but if not, it will return to you. 7 Stay in the same house and eat and drink what is offered to you, for the laborer deserves his payment. Do not move about from one house to another. 8 Whatever town you enter and they welcome you, eat what is set before you, 9 cure the sick in it and say to them, 'The kingdom of God is at hand for you.' 10 Whatever town you enter and they do not receive you, go out into the streets and say, 11 'The dust of your town that clings to our feet, even that we shake off against you.' Yet know this: the kingdom of God is at hand.' 12 I tell you, it will be more tolerable for Sodom on that day than for that town. 17 The seventy [-two] returned rejoicing, and said, "Lord, even the demons are subject to us because of your name." 18 Jesus said, "I have observed Satan fall like lightning from the sky. 19 Behold, I have given you the power 'to tread upon serpents' and scorpions and upon the full force of the enemy and nothing will harm you. 20 Nevertheless, do not rejoice because the spirits are subject to you, but rejoice because your names are written in heaven."

my reflections
think: Are you willing to be sent out to proclaim the Gospel to others?
________________________________________________________
_________________________________________________________
God's special verse/thought for me today________________
_________________________________________________________

T O D A Y ' S BLESSING LIST
Thank You Lord for: ____________________________________
_______________________________________________________
READ THE BIBLE IN ONE YEAR Sirach 31-35
SABBATH PAUSE
My weekly time with God
THANK YOU LIST
Things to be grateful for from the past week
________________________________________________________________
________________________________________________________________
_________________________________________________________________
SPECIAL NEEDS
Things to ask God for in the coming week
________________________________________________________________
________________________________________________________________
________________________________________________________________
HIDDEN TREASURE
Most important word God told me this week
________________________________________________________________
_________________________________________________________________
________________________________________________________________
SENT AND EMPOWERED BY THE LORD
When it comes to following Jesus as His disciples, or in the carrying out of the ministry, we perhaps have a tendency to be pragmatic. We want to be well-prepared, with well laid-out plans and provisions as it were, plotting steps and foreseeing situations as much as possible. Can it be that such an attitude on our part betrays our lack of trust in Divine Providence? In today's Gospel, Jesus, in fact, gives detailed instructions to the seventy-two whom He appointed. That is precisely the reason for what should be a selfless, determined confidence in the Lord as we follow Him: we are not just embarking on our own, but we are taking "marching orders" from Someone who even empowers us. That is also why we need not be encumbered by pragmatic provisions, for the Lord indeed will provide after all.
Jesus is not just calling us to follow Him, but He is also sending us to go out as His "advanced party" (note the first verse). It is always a dual action He intends for us: He tells us first "Halikayo," and then also "Humayo kayo." He wants us to be disciples (learners, followers — "taga-sunod"), as well as apostles (sent out, as "alagad").
Later we shall return to Him from our outposts, "in jubilation" for the many wonders which will have taken place in the course of our mission. But Jesus himself sets the record straight when it comes to what should be the real reason for our rejoicing. Just like in cities of ancient times which registered their own citizens (thus enabling them to enjoy all the privileges offered by that city), we too are citizens of the New Jerusalem, we are registered in the Book of Life.
Indeed there's no need for pragmatic preparations, after all! We exult that we are in fellowship with God.
Fr. Martin M.
REFLECTION QUESTION
: Have you "gone out" as Jesus commanded?
Thank You, Lord, for entrusting me with Your great commission.
St. Kilian, monk, pray for us.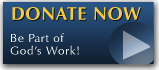 The FEAST is one of the happiest places on earth.

Click Here to find a Feast near you!
KERYGMA TV! is BACK
KERYGMA TV is on a new time slot and new channel Sundays 8 a.m. at IBC 13
Need Counseling? No Landline?
Now, you can use your mobile phone to call a friend for counseling at 09228407031. Or you may call our landlines 7266728, 7264709, 7259999 Mon-Fri 24-hrs, Sat 6am-5pm, Sun 6am-10am
BO BLOGS!
Go to Bo's Official Site and read his almost daily blog! Its not news, but thoughts and musings of Bo Sanchez. Get to know Bo in a more personal way --and find out what it means to live the life of a preacher. You get to enrich your faith as well.
DONATION
Remember to always donate your "first fruits"-not the last. Click on the "Donation" Box under the members menu - and you'll even see links to the nearest branches of the Banks where you can deposit.