READINGS for 2007-07-05
WHO'S YOUR ISAAC?
"When they came to the place... he tied up his son Isaac..." – Genesis 22:9

Early in the Bible, we are given a story such as this.
It's the story of a man to whom was promised a multitude of descendants, so many that they will be like the sands of the seashore and the stars in the heavens. All this in spite of the fact that he and his wife are past childbearing age.
The promise is fulfilled with the birth of a son. But then the Lord asks him to offer the boy as a holocaust!
What a twist, eh?
And we know what he did, right?
"Early the next morning, Abraham saddled his donkey, took with him his son Isaac... "
He went "early the next morning." No dillydallying regarding what the Lord commanded.
It was then that Isaac asked, "Father, here are the fire and the wood, but where is the sheep for the holocaust?"
"Son, God himself will provide the sheep for the holocaust," replied Abraham.
Then they continued going forward.
What courage it took Abraham to take every step! What faith!
"Next he tied up his son Isaac, and put him on top of the wood on the altar."
Then God intervened. Lallaine G.
REFLECTION:
If you were Abraham, who or what would your "Isaac" be? Let the Lord speak to your heart.
Lord, teach me about the sacrifice of Abraham. How boldly he went to follow You! May I do the same today.
1st READING

Genesis 22:1-19

This is a scandalous sort of a story from one point of view namely: How can God be good if He asks His beloved servant Abraham to offer Isaac, his son, as a sacrifice to Him? It is quite clear at the end that God was not going to let Abraham go through with the sacrifice but at the beginning it seems horrific. However, what about God's own offering of Jesus for our salvation? From this retrospective point of view, the story takes on a whole new dynamic, which ultimately affirms that the depth of God's commitment to us is way beyond the depth of commitment that He asks of us.

1 God put Abraham to the test. He called to him, "Abraham!" "Ready!" he replied. 2 Then God said: "Take your son Isaac, your only one, whom you love, and go to the land of Moriah. There you shall offer him up as a holocaust on a height that I will point out to you." 3 Early the next morning Abraham saddled his donkey, took with him his son Isaac, and two of his servants as well, and with the wood that he had cut for the holocaust, set out for the place of which God had told him. 4 On the third day Abraham got sight of the place from afar. 5 Then he said to his servants: "Both of you stay here with the donkey, while the boy and I go on over yonder. We will worship and then come back to you." 6 Thereupon Abraham took the wood for the holocaust and laid it on his son Isaac's shoulders, while he himself carried the fire and the knife. 7 As the two walked on together, Isaac spoke to his father Abraham. "Father!" he said. "Yes, son," he replied. Isaac continued, "Here are the fire and the wood, but where is the sheep for the holocaust?" 8 "Son," Abraham answered, "God himself will provide the sheep for the holocaust." Then the two continued going forward. 9 When they came to the place of which God had told him, Abraham built an altar there and arranged the wood on it. Next he tied up his son Isaac, and put him on top of the wood on the altar. 10 Then he reached out and took the knife to slaughter his son. 11 But the LORD's messenger called to him from heaven, "Abraham, Abraham!" "Yes, Lord," he answered. 12 "Do not lay your hand on the boy," said the messenger. "Do not do the least thing to him. I know now how devoted you are to God, since you did not withhold from me your own beloved son." 13 As Abraham looked about, he spied a ram caught by its horns in the thicket. So he went and took the ram and offered it up as a holocaust in place of his son. 14 Abraham named the site Yahweh-yireh; hence people now say, "On the mountain the LORD will see." 15 Again the LORD's messenger called to Abraham from heaven 16 and said: "I swear by myself, declares the LORD, that because you acted as you did in not withholding from me your beloved son, 17 I will bless you abundantly and make your descendants as countless as the stars of the sky and the sands of the seashore; your descendants shall take possession of the gates of their enemies, 18 and in your descendants all the nations of the earth shall find blessing — all this because you obeyed my command." 19 Abraham then returned to his servants, and they set out together for Beer-sheba, where Abraham made his home.
P S A L M

Psalm 115: 1-2, 3-4, 5-6, 8-9

R: I will walk in the presence of the Lord, in the land of the living.

1 Not to us, O LORD, not to us but to your name give glory because of your kindness, because of your truth. 2 Why should the pagans say, "Where is their God?" (R) 3 Our God is in heaven; whatever he wills, he does. 4 Their idols are silver and gold, the handiwork of men. (R) 5 They have mouths but speak not; they have eyes but see not; 6 they have ears but hear not; they have noses but smell not. (R) 8 Their makers shall be like them, everyone that trusts in them. 9 The house of Israel trusts in the LORD; he is their help and their shield. (R)
G O S P E L
Matthew 9:1-8

Jesus unequivocally demonstrates that He has absolute authority in this situation even to the point of being able to forgive a person's sins. There is no argument and only awe among the people gathered at this demonstration of power. Through the Sacrament of Reconciliation, God offers us this same power of the forgiveness of sins. It is so sad that so few people avail themselves of the sacrament as it ministers the grace of forgiveness to those who use it.

1 He entered a boat, made the crossing, and came into his own town. 2 And there people brought to him a paralytic lying on a stretcher. When Jesus saw their faith, he said to the paralytic, "Courage, child, your sins are forgiven." 3 At that, some of the scribes said to themselves, "This man is blaspheming." 4 Jesus knew what they were thinking, and said, "Why do you harbor evil thoughts? 5 Which is easier, to say, 'Your sins are forgiven,' or to say, 'Rise and walk'? 6 But that you may know that the Son of Man has authority on earth to forgive sins" — he then said to the paralytic, "Rise, pick up your stretcher, and go home." 7 He rose and went home. 8 When the crowds saw this they were struck with awe and glorified God who had given such authority to human beings.

my reflections
think: How easily can you forgive?
________________________________________________________
_________________________________________________________

God's special verse/thought for me today________________
_________________________________________________________

T O D A Y ' S BLESSING LIST
Thank You Lord for: ____________________________________
_______________________________________________________
READ THE BIBLE IN ONE YEAR Sirach 19-22
GETTING TO KNOW THE SAINTS
Saint Elizabeth of Portugal

Saint Elizabeth, daughter of King Pedro III of Aragon and Constancia, was born in 1271. Since childhood, the princess exuded a life of piety, strict regularity and self-denial. She fasted, did penance and gave up amusement. At a young age of 12, Elizabeth was married to King Diniz of Portugal. The king was noted for being a good poet and a hard worker.
Unfortunately, his morals were extremely bad. For years, the queen tried to win her husband s affection through her gentleness and extraordinary forbearance. But it was only later in life when the king had a change in heart. Saint Elizabeth bore King Diniz two children, Constantia and Affonso. Affonso rebelled over the favors the king showed his illegitimate sons. Thus, in 1323 the son declared a war against his father. Elizabeth opposed the decision. She rode in between the two armies and made father and son reconcile. Two years later, King Diniz died.

Saint Elizabeth left the kingdom in the care of Affonso. She founded the convent of Poor Clares at Coimbra, where she retired as a Franciscan Tertiary. She continued her service to the poor and sick. In 1336, the former queen was made to go back. She settled a war between her son and his father-in-law, the King of Castille. She left the convent and made the two resolve in peace.
Not long after, Saint Elizabeth fell ill. She died of fever on July 4, 1336 at Estremoz. She was buried at Coimbra, Portugal where miracles were said to have taken place. Saint Elizabeth of Portugal was proclaimed a saint by Pope Urban VIII on June 24, 1625.

http://www.catholic-forum.com/saints/sainte07.htm

http://www.newadvent.org/cathen/05391a.htm
GOD AS THE SOURCE OF TRUE AUTHORITY
Jesus narrowly escapes from a thorny and controversial predicament by carrying out a miraculous cure, which is actually a proof anyway of His power over evil and sin. It's a relief to arrive at the conclusion: "At the sight, a feeling of awe came over the crowd, and they praised God for giving such authority to men."
Truly it is God who is the source of such authority and power. The scribes of the incident thought that they were exercising their authority as guardians of the Law by passing judgment on Jesus: "The man blasphemes." According to them, Jesus had no right in the first place to forgive sins. In the end, authority which is not at the service of the person becomes twisted, subject to the whims and caprices of human judgement. Our Lord Himself knows our innermost thoughts, just as he was aware of what the scribes were thinking, "Why do you harbor evil thoughts?" He might be asking us also the same question now, with our tendency to cling to the comfort zones of our rigid categories.
Let us, instead, always seek God's glory. Let us allow Him to intervene in our lives, even if He will go against our established ways of thinking and doing. He need not even prove to us His power and authority, for in the first place it is something we already acknowledge.
Fr. Martin M.
REFLECTION QUESTION:
Why do you harbor evil thoughts?
I seek Your Glory, Lord. I acknowledge Your sovereignty.

St. Zoe, martyr, pray for us.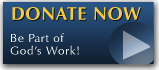 The FEAST is one of the happiest places on earth.

Click Here to find a Feast near you!
KERYGMA TV! is BACK
KERYGMA TV is on a new time slot and new channel Sundays 8 a.m. at IBC 13
Need Counseling? No Landline?
Now, you can use your mobile phone to call a friend for counseling at 09228407031. Or you may call our landlines 7266728, 7264709, 7259999 Mon-Fri 24-hrs, Sat 6am-5pm, Sun 6am-10am
BO BLOGS!
Go to Bo's Official Site and read his almost daily blog! Its not news, but thoughts and musings of Bo Sanchez. Get to know Bo in a more personal way --and find out what it means to live the life of a preacher. You get to enrich your faith as well.
DONATION
Remember to always donate your "first fruits"-not the last. Click on the "Donation" Box under the members menu - and you'll even see links to the nearest branches of the Banks where you can deposit.