READINGS for 2007-07-02
DELIVERANCE
"For the sake of those ten... " – Genesis 18:32 8-6232. 87000. 887-8888. 911-1111.

If you're Filipino you'll know that all these are numbers of fast food companies that have delivery services.
And if you've ever called one of these, you would have experienced having to wait longer than you should have had to for your order. There was this one time when we waited a whole hour and 30 minutes for our food. I called at least eight times — the first two times to the call center that took the order and the last few times to the actual branch that was in charge of delivering the food. I had threatened murder at least thrice. Okay, maybe I didn't. But I did say that I refused to pay for the meals when they came.
And then the messenger arrived. He was a scrawny little kid who probably needs the job to pay for his tuition fee. When he told me that the payment will come from his paycheck, I handed over the money without speaking and tried to enjoy the by-now cold food.
If I can be merciful, can you imagine how merciful God can be? He delivers more than food. He delivered us from the bondage of sin and death. Victoria L.
REFLECTION:
In what ways have you not shown mercy?

You sent Your Son, Lord, even if there were only ten people left who deserved Your mercy. Your mercy knows no bounds.

1st READING

Genesis 18:16-33

We see the depth of the mercy of God in this story. If only one righteous man can be found in Sodom and Gomorrah, God will spare the entire city. Unfortunately, not one man could be found and the city is destroyed. This story prefigures the drama of salvation whereby God spares the entire human race from destruction because of the righteous offering of one man, His Son, Jesus Christ. Jesus is the only truly righteous man through whom salvation can become a possibility. Let us thank Jesus for His generosity in offering His life in the place of ours on the cross.

16 The men set out from there and looked down toward Sodom; Abraham was walking with them, to see them on their way. 17 The LORD reflected: "Shall I hide from Abraham what I am about to do, 18 now that he is to become a great and populous nation, and all the nations of the earth are to find blessing in him? 19 Indeed, I have singled him out that he may direct his sons and his posterity to keep the way of the LORD by doing what is right and just, so that the LORD may carry into effect for Abraham the promises he made about him." 20 Then the LORD said: "The outcry against Sodom and Gomorrah is so great, and their sin so grave, 21 that I must go down and see whether or not their actions fully correspond to the cry against them that comes to me. I mean to find out." 22 While the two men walked on farther toward Sodom, the LORD remained standing before Abraham. 23 Then Abraham drew nearer to him and said: "Will you sweep away the innocent with the guilty? 24 Suppose there were fifty innocent people in the city; would you wipe out the place, rather than spare it for the sake of the fifty innocent people within it? 25 Far be it from you to do such a thing, to make the innocent die with the guilty, so that the innocent and the guilty would be treated alike! Should not the judge of all the world act with justice?" 26 The LORD replied, "If I find fifty innocent people in the city of Sodom, I will spare the whole place for their sake." 27 Abraham spoke up again: "See how I am presuming to speak to my Lord, though I am but dust and ashes! 28 What if there are five less than fifty innocent people? Will you destroy the whole city because of those five? "I will not destroy it," he answered, "if I find forty-five there." 29 But Abraham persisted, saying, "What if only forty are found there?" He replied, "I will forebear doing it for the sake of the forty." 30 Then he said, "Let not my Lord grow impatient if I go on. What if only thirty are found there?" He replied, "I will forebear doing it if I can find but thirty there." 31 Still he went on, "Since I have thus dared to speak to my Lord, what if there are no more than twenty?" "I will not destroy it," he answered, "for the sake of the twenty." 32 But he still persisted: "Please, let not my Lord grow angry if I speak up this last time. What if there are at least ten there?" "For the sake of those ten," he replied, "I will not destroy it." 33 The LORD departed as soon as he had finished speaking with Abraham, and Abraham returned home.
P S A L M

Psalm 103: 1-2, 3-4, 8-9, 10-11

R: The Lord is kind and merciful.

1 Bless the LORD, O my soul; and all my being, bless his holy name. 2 Bless the LORD, O my soul, and forget not all his benefits. (R) 3 He pardons all your iniquities, he heals all your ills. 4 He redeems your life from destruction, he crowns you with kindness and compassion. (R) 8 Merciful and gracious is the LORD, slow to anger and abounding in kindness. 9 He will not always chide, nor does he keep his wrath forever. (R) 10 Not according to our sins does he deal with us, nor does he requite us according to our crimes. 11 For as the heavens are high above the earth, so surpassing is his kindness toward those who fear him. (R)
G O S P E L
Matthew 8:18-22

Jesus is a man on the move. He has a mission and there is nothing that will distract Him from completing it. While we will never quite have the same single-mindedness of Jesus for His Kingdom, we can at least try to imitate it. This call is at the heart of the call to be a disciple of Jesus. A disciple of Jesus will place his life at the service of the Kingdom of God for whatever task God wants him to do.

18 When Jesus saw a crowd around him, he gave orders to cross to the other side. 19 A scribe approached and said to him,"Teacher, I will follow you wherever you go." 20 Jesus answered him, "Foxes have dens and birds of the sky have nests, but the Son of Man has nowhere to rest his head." 21 Another of [his] disciples said to him, "Lord, let me go first and bury my father." 22 But Jesus answered him, "Follow me, and let the dead bury their dead."

my reflections
think: A disciple of Jesus will place his life at the service of the Kingdom of God for whatever task God wants him to do.

________________________________________________________
_________________________________________________________
God's special verse/thought for me today________________
_________________________________________________________

T O D A Y ' S BLESSING LIST
Thank You Lord for: ____________________________________
_______________________________________________________
READ THE BIBLE IN ONE YEAR Sirach 5-9

GETTING TO KNOW THE SAINTS
Saint Leo II

The Sicilian Leo II was the successor of Saint Agatho to the pontificate. Though he was elected for the position on January 10, 681, a few days after the pope s death, Leo II was consecrated only after a year and seven months. The possible reason for it was the continued discussion regarding the tax the new pope needed to pay to the imperial treasury on his consecration. This had been a custom for more than a century, but under Pope Agatho, negotiations between the pontificate and the Byzantine court of Emperor Constantine Pogonatus regarding its abolition or reduction had already taken place. In the short pontificate of Leo II (682-683), his greatest contribution to the Catholic Church was the confirmation of the acts of the Sixth Ecumenical Council. The council was in opposition to the heretical Monothelites. As a result, Leo II notified the rulers and bishops of the West about the decree and its implementation.This, however, led to the condemnation of Pope Honorius I. Honorius I was condemned not because of teaching heresy, but because he remained passive and inactive in fighting against it.
During this period, the archbishops of Ravenna wanted to be autocephalous, meaning they desired to be free from the direct jurisdiction of the pope. They were not able to get the consent of the popes. So instead, Leo II did the following for them — he obtained from the emperor the abolition of tax the archbishops must pay when they receive the pallium; since the elected archbishop did not want to stay long in Rome, he was still required to visit the city for his consecration but he was not obliged to stay longer than eight days; and, since they were bound to pay homage to the pope every year, the bishops may only send for a delegate instead on their behalf.
The good and just pope died of natural causes on June 28, 683 in Rome, Italy.

http://www.newadvent.org/cathen/09157a.htm

http://www.catholic-forum.com/saints/saintl1l.htm
Saints Nabor and Felix

According to legends, Saints Nabor and Felix were soldiers in the army of Herculeus. During the persecution of Diocletian in c.303, the two were condemned to death and beheaded in Lodi.

The relics of Nabor and Felix are found in Milan. A church had been erected over their tomb.

http://www.catholicity.com/encyclopedia/n/nabor_and_felix,saints.html
FOLLOWING JESUS VOLUNTARILY
How do we follow Jesus? This is indeed an important question, especially in the face of today's ideologies without direction and leaders without backbone.
Our Gospel episode today presents us two examples of "volunteers" who offer themselves to follow Jesus. All we know of them is that one was a scribe (eagerly presenting himself to Jesus), and the other was a disciple (grieving just after the death of his father). We do not even know if they indeed followed Jesus eventually.
Anyway, what certainly matters is the teaching of Jesus given on this occasion. He presents a triple demand: first, we must give up all security; second, we must subordinate everything (not just anytime but at once) to the duty of evangelizing; and lastly, we must forget the past and face the future.
Whew! We can almost just shudder and sigh in the face of this radical challenge. Such indeed is the high cost of discipleship.
For all we know, the two volunteers did follow Jesus after all. For all we know, they understood the full impact of Jesus' words to them. For all we know, they were willing to pay the high price to follow Jesus. Surely their lives were never the same again. It was well worth the effort. We ourselves might be following Jesus for some time now, but, just how radically do we do so? Are we merely "eager beavers" who would easily back out at the slightest demand of Jesus? Or do issues of the past continue to bog us down and drag us in our journey?
We might not have exactly "volunteered" to follow Jesus (it was really perhaps He who called us, and we simply responded). But still, that doesn't dispense us from the all-too-important element of volunteerism in the following of Jesus. That is, it proceeds from our own will, from our own choice or consent, aware of the demands and yet unconstrained by the difficulty, trusting completely in the one we are following: the Lord Jesus Himself.
Fr. Martin M.
REFLECTION QUESTION:
What kind of volunteer are you?
I submit my will to Yours, Lord.
St. Ariston and Companions, martyrs, pray for us.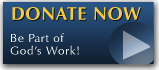 The FEAST is one of the happiest places on earth.

Click Here to find a Feast near you!
KERYGMA TV! is BACK
KERYGMA TV is on a new time slot and new channel Sundays 8 a.m. at IBC 13
Need Counseling? No Landline?
Now, you can use your mobile phone to call a friend for counseling at 09228407031. Or you may call our landlines 7266728, 7264709, 7259999 Mon-Fri 24-hrs, Sat 6am-5pm, Sun 6am-10am
BO BLOGS!
Go to Bo's Official Site and read his almost daily blog! Its not news, but thoughts and musings of Bo Sanchez. Get to know Bo in a more personal way --and find out what it means to live the life of a preacher. You get to enrich your faith as well.
DONATION
Remember to always donate your "first fruits"-not the last. Click on the "Donation" Box under the members menu - and you'll even see links to the nearest branches of the Banks where you can deposit.