READINGS for 2007-06-28
STILL LISTENING
"...anyone who hears these words of mine and acts accordingly is like a wise man." – Matthew 7:24
One of my favorite Christian bands, Third Day, sang a song called "Still Listening." My favorite line in the song is "I thought I heard you shout, but then I figured out that all along You're whispering to me... and I'm still listening."
The song is about looking for God all over the place and not finding Him, until you listen to the quiet whisper in your heart to hear His voice. I like the picture that this paints — that God chooses to whisper more than to shout. Because I'm a loud person, I'm used to loud voices. I keep envisioning God as the God portrayed on TV — a big voice thundering from heaven, the kind that would make your knees tremble and cause you to obey at once. Imagining Him whispering is hard! God, can't you just shout it out?
Maybe God chooses to whisper because He knows it would be hard to compete with all the loud things I've surrounded myself with. Maybe He knows that I need a lesson on listening. And maybe He knows that if He whispers to my heart, it would be the voice I would be obeying. Tina M.
REFLECTION
Let us learn to be silent enough to hear God's whisper.

Today I will be quiet, just listening for Your whisper.
1st READING


Genesis 16:1-12, 15-16

Ishmael is the human solution to the problem of a lack of children for Abraham. As we will see, it is not God's solution. Again and again in the Old Testament we will see God intervene in the lives of His people to bring about miraculous solutions to the problem of the lack of progeny. God is all-powerful and we should never doubt His power. We should also be willing to entrust ourselves totally to His promises.

1 Abram's wife Sarai had borne him no children. She had, however, an Egyptian maidservant named Hagar. 2 Sarai said to Abram: "The LORD has kept me from bearing children. Have intercourse, then, with my maid; perhaps I shall have sons through her." Abram heeded Sarai's request. 3 Thus, after Abram had lived ten years in the land of Canaan, his wife Sarai took her maid, Hagar the Egyptian, and gave her to her husband Abram to be his concubine. 4 He had intercourse with her, and she became pregnant. When she became aware of her pregnancy, she looked on her mistress with disdain. 5 So Sarai said to Abram: "You are responsible for this outrage against me. I myself gave my maid to your embrace; but ever since she became aware of her pregnancy, she has been looking on me with disdain. May the LORD decide between you and me!" 6 Abram told Sarai: "Your maid is in your power. Do to her whatever you please." Sarai then abused her so much that Hagar ran away from her. 7 The LORD'S messenger found her by a spring in the wilderness, the spring on the road to Shur, 8 and he asked, "Hagar maid of Sarai, where have you come from and where are you going?" She answered, "I am running away from my mistress, Sarai." 9 But the LORD'S messenger told her: "Go back to your mistress and submit to her abusive treatment. 10 I will make your descendants so numerous," added the LORD'S messenger, "that they will be too many to count. 11 Besides," the LORD'S messenger said to her: "You are now pregnant and shall bear a son; you shall name him Ishmael, for the LORD has heard you, God has answered you. 12 He shall be a wild ass of a man, his hand against everyone, and everyone's hand against him; in opposition to all his kin shall he encamp." 15 Hagar bore Abram a son, and Abram named the son whom Hagar bore him Ishmael. 16 Abram was eighty-six years old when Hagar bore him Ishmael.
P S A L M

Psalm 106:1-2, 3-4, 4-5

R: Give thanks to the Lord, for he is good.

1 Give thanks to the LORD, for he is good, for his mercy endures forever. 2 Who can tell the mighty deeds of the LORD, or proclaim all his praises? (R) 3 Blessed are they who observe what is right, who do always what is just. 4 Remember me, O LORD, as you favor your people. (R) Visit me with your saving help, 5 that I may see the prosperity of your chosen ones, rejoice in the joy of your people, and glory with your inheritance. (R)
G O S P E L
Matthew 7:21-29

The only foundation for our lives that will endure the test of time is faith. Faith in God is the only way we will ward off the attacks of the enemy and grow in our love of God and our fellow human beings. The Scriptures are abundantly clear on this point. We can choose to "go it alone" if we want to, but this is as good as choosing to commit suicide as regards our salvation. It is only through faith in Jesus Christ that we will be saved. None of us has the power or means to save ourselves.
21 "Not everyone who says to me, 'Lord, Lord,' will enter the Kingdom of Heaven, but only the one who does the Will of my Father in heaven. 22 Many will say to me on that day, 'Lord, Lord, did we not prophesy in your name? Did we not drive out demons in your name? Did we not do mighty deeds in your name?' 23 Then I will declare to them solemnly, 'I never knew you. Depart from me, you evildoers.' 24 Everyone who listens to these words of mine and acts on them will be like a wise man who built his house on rock. 25 The rain fell, the floods came, and the winds blew and buffeted the house. But it did not collapse; it had been set solidly on rock. 26 And everyone who listens to these words of mine but does not act on them will be like a fool who built his house on sand. 27 The rain fell, the floods came, and the winds blew and buffeted the house. And it collapsed and was completely ruined." 28 When Jesus finished these words, the crowds were astonished at his teaching, 29 for he taught them as one having authority, and not as their scribes.
my reflections
think: None of us has the power or means to save ourselves.

________________________________________________________
_________________________________________________________

God's special verse/thought for me today________________
_________________________________________________________

T O D A Y ' S BLESSING LIST
Thank You Lord for: ____________________________________
_______________________________________________________
READ THE BIBLE IN ONE YEAR Wisdom 11-13
LIFE LIVED FULLY IS GOD'S GLORY
"Gloria Dei vivens homo" – have you ever come across this expression? Literally translated in English, it is "The glory of God is man living," but the same statement is more commonly rendered as "The glory of God is man fully alive." These words came from a treatise against heresies written by St. Irenaeus whose blessed memory we celebrate today. The exact excerpt from the treatise reads: "Life in man is the glory of God, the life of man is the vision of God."
Irenaeus was born around the year 130 and was educated in Smyrna where he became a disciple of the bishop of that city, St. Polycarp. In 177, at Lyons, France, he was ordained a priest and later on became bishop of the same diocese. Vigorously, he fought Gnosticism, the heresy of his time. Around the year 200, Irenaeus was martyred.
Aside from his defense of the Faith against the Gnostics, what is unusually important about St. Irenaeus? A lot.
Before Irenaeus, Christianity was more of a fluid movement rather than the form of Catholicism we know today. Every Christian community seemed to have its own theology prior to the emergence of Christianity as a universal religion.
There was no canon of sacred books. Many preachers wandered around. Irenaeus stressed on apostolic authority which means historical link with the Apostles; a creed which is a set of core beliefs; and a canon of Scripture. Apostolicity, creed, and canon of Scripture eventually became the defining marks of early Catholicism.
Irenaeus lived his life fully for God. He is indeed God's glory.
Fr. Bobby T.
REFLECTION QUESTION:
Do I live my life fully for God?
God, my Creator and Father, thank You for giving me life. In gratitude to Your infinite kindness and love for me, I offer You my whole life. With the help of Your grace, may I live my life always to the fullest. With Jesus living in me, may I give glory to You now and always. Amen.
St. Irenaeus, bishop martyr, pray for us.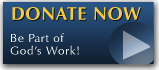 The FEAST is one of the happiest places on earth.

Click Here to find a Feast near you!
KERYGMA TV! is BACK
KERYGMA TV is on a new time slot and new channel Sundays 8 a.m. at IBC 13
Need Counseling? No Landline?
Now, you can use your mobile phone to call a friend for counseling at 09228407031. Or you may call our landlines 7266728, 7264709, 7259999 Mon-Fri 24-hrs, Sat 6am-5pm, Sun 6am-10am
BO BLOGS!
Go to Bo's Official Site and read his almost daily blog! Its not news, but thoughts and musings of Bo Sanchez. Get to know Bo in a more personal way --and find out what it means to live the life of a preacher. You get to enrich your faith as well.
DONATION
Remember to always donate your "first fruits"-not the last. Click on the "Donation" Box under the members menu - and you'll even see links to the nearest branches of the Banks where you can deposit.