READINGS for 2007-06-27
GOD IS AT WORK
"Every tree that does not bear good fruit will be cut down and thrown into the fire." – Matthew 7:19

"Are we going to have a prayer meeting on Monday, Ma'am Tess?" My officemates
asked. "Let's just have a short prayer and then proceed with the business meeting," I replied. It was a test.
They've been used to having first-Mondayof- the-month prayer meetings for more than three years now. But the number of attendees had been dwindling in the past months, despite the fact that the meetings are held during office hours. Participation of those who attend seemed lukewarm.
I conducted a survey, and the results revealed that majority still want to continue with the monthly prayer meetings. I organized ministries to handle the different functions. Many volunteered. There were suggestions on how to improve the quality of our prayer
meetings.
It was so clear that the Lord still had work to do in our office. "Lord, let your work bear fruit," I prayed as I offered myself to be used as His instrument. Often, that's all He asks of us. TessVA.
REFLECTION:
Even if things seem hopeless, God is at work. Just trust.

Lord, help me to always believe that You are present in everything and in everyone, doing Your work silently.
1st READING
Genesis 15:1-12, 17-18

The ancient texts of all religions are often focused upon the begetting of children as it is only through descendants that one's line can be assured for future generations. This is what the Old Testament is full of, and even two of the four Gospels begin with genealogies. This concern for continuity reveals to us the importance of remembering our roots and remaining faithful to them. The promises God makes to Abram form the basis of the faith of the Jews even up until this day.

1 Some time after these events, this word of the LORD came to Abram in a vision: "Fear not, Abram! I am your shield; I will make your reward very great." 2 But Abram said, "O LORD GOD, what good will your gifts be, if I keep on being childless and have as my heir the steward of my house, Eliezer?" 3 Abram continued, "See, you have given me no offspring, and so one of my servants will be my heir." 4 Then the word of the LORD came to him: "No, that one shall not be your heir; your own issue shall be your heir." 5 He took him outside and said: "Look up at the sky and count the stars, if you can. Just so," he added, "shall your descendants be." 6 Abram put his faith in the LORD, who credited it to him as an act of righteousness. 7 He then said to him, "I am the LORD who brought you from Ur of the Chaldeans to give you this land as a possession." 8 "O Lord GOD," Abram asked, "How am I to know that I shall possess it?" 9 He answered him, "Bring me a three-year-old heifer, a three-year-old she-goat, a three-year-old ram, a turtledove, and a young pigeon." 10 Abram brought him all these, split them in two, and placed each half opposite the other; but the birds he did not cut up. 11 Birds of prey swooped down on the carcasses, but Abram stayed with them. 12 As the sun was about to set, a trance fell upon Abram, and a deep, terrifying darkness enveloped him. 17 When the sun had set and it was dark, there appeared a smoking brazier and a flaming torch, which passed between those pieces. 18 It was on that occasion that the LORD made a covenant with Abram, saying: "To your descendants I give this land, from the Wadi of Egypt to the Great River the Euphrates."
P S A L M

Psalm 105: 1-2, 3-4, 6-7, 8-9

R: The Lord remembers his covenant for ever.

1 Give thanks to the LORD, invoke his name; make known among the nations his deeds. 2 Sing to him, sing his praise, proclaim all his wondrous deeds. (R) 3 Glory in his holy name; rejoice, O hearts that seek the LORD! 4 Look to the LORD in his strength; seek to serve him constantly. (R) 6 You descendants of Abraham, his servants, sons of Jacob, his chosen ones! 7 He, the LORD, is our God; throughout the earth his judgments prevail. (R) 8 He remembers forever his covenant which he made binding for a thousand generations — 9 which he entered into with Abraham and by his oath to Isaac. (R)
G O S P E L
Matthew 7:15-20

We are never far from sin wherever we may be in our Christian journey. I am not saying that sin is inevitable, but that there are so many different views regarding life, right and wrong and so on in today's world that it can be a very difficult journey to travel. The late Karl Rahner S.J. once wrote that he thought that "it is harder today than ever before to know and do what is right." This may be a comforting thought from one perspective but more importantly it expresses the need we have for the help of the Holy Spirit to guide us through the maze of options out there in the world.

15 "Beware of false prophets, who come to you in sheep's clothing, but underneath are ravenous wolves. 16 By their fruits you will know them. Do people pick grapes from thornbushes, or figs from thistles? 17 Just so, every good tree bears good fruit, and a rotten tree bears bad fruit. 18 A good tree cannot bear bad fruit, nor can a rotten tree bear good fruit. 19 Every tree that does not bear good fruit will be cut down and thrown into the fire. 20 So by their fruits you will know them."

my reflections
think: We are never far from sin wherever we may be in our Christian journey.
________________________________________________________
_________________________________________________________
God's special verse/thought for me today________________
_________________________________________________________

T O D A Y ' S BLESSING LIST
Thank You Lord for: ____________________________________
_______________________________________________________
READ THE BIBLE IN ONE YEAR Wisdom 7-10
DISCERN ALWAYS
In the Ignatian Discernment of Spirits, we are warned to be careful about attributing something to the bad spirit or good spirit. But St. Ignatius is quick to say that while the bad spirit may disguise itself to be a good spirit, the bad spirit can never produce anything good. Only the good spirit may yield something good always.
Satan is not only the Prince of Darkness; he is also the Father of lies. He has the ability to disguise himself and appear good in the outside. He can certainly be a wolf in sheep's clothing.
Come to think of it, how can Satan attract people to himself if he shows himself disgusting and evil? While he does sometimes reveal himself in his real monstrous appearance, more often than not his manifestations are subtle and even enticing. He is the master of deception, is he not?
We must be vigilant. Grapes do not grow in thorn bushes.
Fr. Bobby T.
REFLECTION QUESTION:
Do I discern what spirit governs my life each day?
Father, ignite the presence of the Holy Spirit in us so that He may help us discern what is good and what is evil, what is true and what is false, what is godly and what is mundane. May the fire of the Holy Spirit within us keep us vigilant and by His power may we never be led astray from the way of Jesus Christ, Your Son and our Lord, now and forever. Amen.
St. Cyril of Alexandria, bishop confessor, pray for us.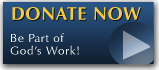 The FEAST is one of the happiest places on earth.

Click Here to find a Feast near you!
KERYGMA TV! is BACK
KERYGMA TV is on a new time slot and new channel Sundays 8 a.m. at IBC 13
Need Counseling? No Landline?
Now, you can use your mobile phone to call a friend for counseling at 09228407031. Or you may call our landlines 7266728, 7264709, 7259999 Mon-Fri 24-hrs, Sat 6am-5pm, Sun 6am-10am
BO BLOGS!
Go to Bo's Official Site and read his almost daily blog! Its not news, but thoughts and musings of Bo Sanchez. Get to know Bo in a more personal way --and find out what it means to live the life of a preacher. You get to enrich your faith as well.
DONATION
Remember to always donate your "first fruits"-not the last. Click on the "Donation" Box under the members menu - and you'll even see links to the nearest branches of the Banks where you can deposit.