READINGS for 2007-06-26
LOT
Lot looked about and saw... – Genesis13:10

I remember having this discussion with a classmate in Social Sciences several years ago. We were grappling with how different groups "package" religion, its core message of salvation and its promises. Of course, Christianity was one of the more prominent topics.
He went on saying that, on one hand, there are poverty-fixated groups who advocate shedding yourself of all material things. These groups see money and wealth as evil and will do anything to smell filthy and identify themselves with the poor – given that heavenly rewards and riches await them in the next life.
On the other hand, you have the "prosperity preachers" who are so hung up on receiving God's blessing that all they do is pray for it and do nothing. Lot obviously was a man who thought of himself first. Without considering how his valley choice would later be a bane given the lifestyles of his neighbors, he left Abraham with the rugged hill country. His greed and selfishness kept him from putting his family's welfare and safety first. Let's start focusing on what really matters – our family and our relationship with God. Once we have gotten this act together, a genuine desire for prosperity to enable us to alleviate poverty will come naturally. Then I guess the discussion on a rich or poor gospel will be rendered pointless. Roy M.
REFLECTION:

What really matters to you?

Make us wealthy, Lord, in the things that really matter.


1st READING


Genesis 13:2, 5-18

Abram decides that generosity to his kinsfolk is a far better choice than disagreement and disharmony. This is a great example for us to consider particularly when family disputes arise. So much disagreement and bitterness in our experience of family life stems from very easily defused situations, particularly if one is ready to err on the side of generosity when a dispute arises. To paraphrase the Scriptures: 'What will it benefit anyone to gain material wealth or fame if it costs us our family relationships?'

2 Now Abram was very rich in livestock, silver, and gold. 5 Lot, who went with Abram, also had flocks and herds and tents, 6 so that the land could not support them if they stayed together; their possessions were so great that they could not dwell together. 7 There were quarrels between the herdsmen of Abram's livestock and those of Lot's. (At this time the Canaanites and the Perizzites were occupying the land.) 8 So Abram said to Lot: "Let there be no strife between you and me, or between your herdsmen and mine, for we are kinsmen. 9 Is not the whole land at your disposal? Please separate from me. If you prefer the left, I will go to the right; if you prefer the right, I will go to the left." 10 Lot looked about and saw how well watered the whole Jordan Plain was as far as Zoar, like the LORD's own garden, or like Egypt. (This was before the LORD had destroyed Sodom and Gomorrah.) 11 Lot, therefore, chose for himself the whole Jordan Plain and set out eastward. Thus they separated from each other; 12 Abram stayed in the land of Canaan, while Lot settled among the cities of the Plain, pitching his tents near Sodom. 13 Now the inhabitants of Sodom were very wicked in the sins they committed against the LORD. 14 After Lot had left, the LORD said to Abram: "Look about you, and from where you are, gaze to the north and south, east and west; 15 all the land that you see I will give to you and your descendants forever. 16 I will make your descendants like the dust of the earth; if anyone could count the dust of the earth, your descendants too might be counted. 17 Set forth and walk about in the land, through its length and breadth, for to you I will give it." 18 Abram moved his tents and went on to settle near the terebinth of Mamre, which is at Hebron. There he built an altar to the LORD.
P S A L M

Psalm 15:2-3, 3-4, 5

R: He who does justice will live in the presence of the Lord.

2 He who walks blamelessly and does justice; who thinks the truth in his heart 3 and slanders not with his tongue. (R) Who harms not his fellow man, nor takes up a reproach against his neighbor; 4 by whom the reprobate is despised, while he honors those who fear the LORD. (R) 5 Who lends not his money at usury and accepts no bribe against the innocent. He who does these things shall never be disturbed. (R)
G O S P E L
Matthew 7:6, 12-14

I suppose that there comes a time when we have to leave a person to their conscience when we run out of ideas on how to present the Gospel to them. We do not have an unending responsibility to persevere until we see conversion if the recipient is going to continue to reject our advances of the Good News. Enough is enough! Sometimes we have to turn away and direct our energy and efforts to more fruitful endeavors if we have come up against the proverbial brick wall.

6 "Do not give what is holy to dogs, or throw your pearls before swine, lest they trample them underfoot, and turn and tear you to pieces. 12 Do to others whatever you would have them do to you. This is the law and the prophets. 13 "Enter through the narrow gate; for the gate is wide and the road broad that leads to destruction, and those who enter through it are many. 14 How narrow the gate and constricted the road that leads to life. And those who find it are few."

my reflections
think: What will it benefit anyone to gain material wealth or fame if it costs us our family relationships?
________________________________________________________
_________________________________________________________
God's special verse/thought for me today________________
_________________________________________________________

T O D A Y ' S BLESSING LIST
Thank You Lord for: ____________________________________
_______________________________________________________
READ THE BIBLE IN ONE YEAR Wisdom 4-6
ENTERING THROUGH THE NARROW GATE
What is beyond heaven's gate? A totally whole new world. Not only a better world, but the best world.
The gate that leads to heaven is narrow though. If we want to enter through it, what should we do?
When the gate is narrow, we should not rush getting through it. We must pause and discern before we move. We must be able to stop from our busy lives and discern the ways of the Lord because we can enter through heaven's gate only through the Lord's ways.
When the gate is narrow, we must enter it alone. Of course, no one can enter the gate for us. We ourselves must enter through it. But entering heaven's gate alone does not only mean that. Entering heaven's gate alone means that we hold on to nothing and no one. Too much baggage and attachments hinder anyone from entering through heaven's narrow gate. We need to learn the spiritual art of detachment as we strive to cling to the Lord alone.
When the gate is narrow, we may have to shed off some body fat. We may try sideways, but still we cannot enter it if our tummy bulges. The same is true with entering heaven's narrow gate. Our body fat may symbolize our selfindulgences. We need to go on a spiritual kind of dieting that demands spiritual discipline.
Discernment, detachment, and diet – these three recommendations certainly help anyone go through a narrow gate. As far as heaven's narrow gate is concerned, prayer, almsgiving or charitable works, and fasting may well take the definite forms of discernment, detachment, and diet. Discernment happens in prayer. Detachment means letting go and sharing with others what we have. Diet can be a spiritual discipline in the form of fasting that involves not exclusively and not always food.
Entering a narrow gate is indeed difficult but not impossible. Entering through heaven's narrow gate is impossible for man but not for God. Heaven is always God's gift; and it always pleases the Father to give us the Kingdom. But still, we must enter through its narrow gate. Fr.Bobby T.

REFLECTION QUESTION: What have I been doing so far to be able to enter through heaven's narrow gate?

Father God, it pleases You to give us the Kingdom. But You rather not force us to get beyond its gates unless we really want to. Because we want to live with You in Your Kingdom, please help us struggle our way through its narrow gate. For us, it is impossible. But for You, all things are possible. Amen.

St. Josemaria Escrova de Balaguer, priest, pray for us.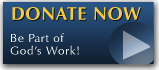 The FEAST is one of the happiest places on earth.

Click Here to find a Feast near you!
KERYGMA TV! is BACK
KERYGMA TV is on a new time slot and new channel Sundays 8 a.m. at IBC 13
Need Counseling? No Landline?
Now, you can use your mobile phone to call a friend for counseling at 09228407031. Or you may call our landlines 7266728, 7264709, 7259999 Mon-Fri 24-hrs, Sat 6am-5pm, Sun 6am-10am
BO BLOGS!
Go to Bo's Official Site and read his almost daily blog! Its not news, but thoughts and musings of Bo Sanchez. Get to know Bo in a more personal way --and find out what it means to live the life of a preacher. You get to enrich your faith as well.
DONATION
Remember to always donate your "first fruits"-not the last. Click on the "Donation" Box under the members menu - and you'll even see links to the nearest branches of the Banks where you can deposit.