READINGS for 2007-06-25
PROJECTIONS
"Why do you notice the splinter in your brother's eye, but do not perceive the wooden beam in your own eye?" – Matthew 7:3

"Projection, your honor!"

My friend, who works as a facilitator for psycho-spiritual seminars, humorously and teasingly drops this statement whenever he catches other friends venting about other people. You see, projection is one of those things we unconsciously do when we criticize those around us. Not in every instance, of course, but many times we "project" so many of our own insecurities on other people. At some level, what we don't like about other people are what we don't like about ourselves.
My friend calls perpetuating this kind of negativity as doing the "ABCs" – accusing, blaming and criticizing. These are common and easy scapegoats for the things that go wrong with our lives. It's always easier to blame external circumstances than it is to realize that our lives are essentially the products of our choices. We point fingers at the traffic, the government, our bosses, our parents, our co-workers, the dog, the list goes on and on.... It's always something or somebody else's fault, and therefore somebody else's responsibility. Let us remember that responsibility for one's actions is a mark of a true Christian. Cotics C.
REFLECTION:
Have you been doing the ABCs? Your life is a product of your choices. Choose well!

Lord, help me know myself. Help me discover You by finding myself.
1st READING


Genesis 12:1-9

With the proto-history complete, the redactor of Genesis seeks to begin the story of God's Election of the Chosen People who would come to be known as the Israelites. Abram is called forth from Ur and told to place his life in the hands of a God who will lead him to a new place where he will have land, progeny and blessing. These three promises provide a framework within which to interpret the Old Testament. It is only in Jesus that they will be definitively fulfilled, and even then only to those with faith in Christ.

1 The LORD said to Abram: "Go forth from the land of your kinsfolk and from your father's house to a land that I will show you. 2 I will make of you a great nation, and I will bless you; I will make your name great, so that you will be a blessing. 3 "I will bless those who bless you and curse those who curse you. All the communities of the earth shall find blessing in you." 4 Abram went as the LORD directed him, and Lot went with him. Abram was seventy-five years old when he left Haran. 5 Abram took his wife Sarai, his brother's son Lot, all the possessions that they had accumulated, and the persons they had acquired in Haran, and they set out for the land of Canaan. When they came to the land of Canaan, 6 Abram passed through the land as far as the sacred place at Shechem, by the terebinth of Moreh. (The Canaanites were then in the land.) 7 The LORD appeared to Abram and said, "To your descendants I will give this land." So Abram built an altar there to the LORD who had appeared to him. 8 From there he moved on to the hill country east of Bethel, pitching his tent with Bethel to the west and Ai to the east. He built an altar there to the LORD and invoked the LORD by name. 9 Then Abram journeyed on by stages to the Negeb.
P S A L M

Psalm 33:12-13, 18-19, 20, 22

R: Blessed the people the Lord has chosen to be his own.

12 Blessed the nation whose God is the LORD, the people he has chosen for his own inheritance. 13 From heaven the LORD looks down; he sees all mankind. (R) 18 See, the eyes of the LORD are upon those who fear him, upon those who hope for his kindness, 19 to deliver them from death and preserve them in spite of famine. (R) 20 Our soul waits for the LORD, who is our help and our shield. 22 May your kindness, O LORD, be upon us who have put our hope in you. (R)
G O S P E L
Matthew 7:1-5

Casting judgment on another is an inherently dangerous practice as such an act immediately sets the standard with which one invites judgment upon one's own actions. Any understanding less than this is tantamount to hypocrisy. The challenge that faces us is one that can be placed in the following way: Be sure to see that one's own life is free of sin before setting out to accuse others of sin. Or in the words of an old adage: "Practice what you preach" or else keep quiet.

1 "Stop judging, that you may not be judged. 2 For as you judge, so will you be judged, and the measure with which you measure will be measured out to you. 3 Why do you notice the splinter in your brother's eye, but do not perceive the wooden beam in your own eye? 4 How can you say to your brother, 'Let me remove that splinter from your eye,' while the wooden beam is in your eye? 5 You hypocrite, remove the wooden beam from your eye first; then you will see clearly to remove the splinter from your brother's eye."
my reflections
think: "Practice what you preach" or else keep quiet.
________________________________________________________
_________________________________________________________
God's special verse/thought for me today________________
_________________________________________________________

T O D A Y ' S BLESSING LIST
Thank You Lord for: ____________________________________
_______________________________________________________
READ THE BIBLE IN ONE YEAR Wisdom 1-3
NOT A CLOSED BOOK


It would be difficult to go about our day-to-day affairs without having an impression on things and people. We need to be able to somehow predict how things react and how people respond so that we may know how to react and respond ourselves as well Impressions are judgments. But Jesus today tells us that we should not judge others.
The kind of judging others that Jesus tells us to refrain from is the kind that considers anyone as a closed book. While we may have temporary judgment on others to be able to relate with them, we should never condemn any person to his past neither to his present. Every person deserves a future that may surprise us more than him. Past sins may be repented from and forgiven. Present mistakes may be corrected and learned from.
Each of us is a mystery. We continue to unravel our selves each day. I read a poster once that said, "Please be patient with me. God is not finished with me yet." Each of us is God's creation at work. Never close the book on anyone.
For Jesus, no one is a lost cause. Indeed, He is the Good Shepherd who searches for every lost sheep; and when even only one sheep is lost, He goes out of His way and leaves the ninety-nine to find the lost one. He does not say, "Well, it is the sheep's fault why it is lost. I told it so. I told it so. But it disobeyed me nonetheless. Let it find its way back to the fold on its own." No, these words can never come from the man we call "Christ." Fr. Bobby T.

REFLECTION QUESTION: Have I judged anyone as a hopeless case?

Lord Jesus, You are our Good Shepherd, share with me Your steadfast optimism on the goodness of every man and every woman. May I never consider anyone as a
closed book. Teach me to appreciate everyone as a precious gift from You that unwraps himself each day. Thank You, Jesus, for I am Your precious gift to others too. Amen.

St. William of Monte Vergine, abbot confessor, pray for us.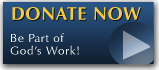 The FEAST is one of the happiest places on earth.

Click Here to find a Feast near you!
KERYGMA TV! is BACK
KERYGMA TV is on a new time slot and new channel Sundays 8 a.m. at IBC 13
Need Counseling? No Landline?
Now, you can use your mobile phone to call a friend for counseling at 09228407031. Or you may call our landlines 7266728, 7264709, 7259999 Mon-Fri 24-hrs, Sat 6am-5pm, Sun 6am-10am
BO BLOGS!
Go to Bo's Official Site and read his almost daily blog! Its not news, but thoughts and musings of Bo Sanchez. Get to know Bo in a more personal way --and find out what it means to live the life of a preacher. You get to enrich your faith as well.
DONATION
Remember to always donate your "first fruits"-not the last. Click on the "Donation" Box under the members menu - and you'll even see links to the nearest branches of the Banks where you can deposit.