READINGS for 2007-06-23
SIMPLE LOGIC
"Aren't you worth much more than birds." – Matthew 6:26

I lay on a mattress on the floor of my empty condo having "renter's remorse." Earlier that day, I had just signed a one-year contract to rent this one-bedroom unit. Alone in the darkness and spending my first night on my own, anxiety began to creep in.
What if I can't sustain the expenses?
What if I get unforeseen costs that I wasn't able to factor into my monthly budget?
What if I lost my other sources of income?
What if... ?
The questions were flooding like monsoon rain when an overpowering thought interrupted the barrage.
The Lord has never failed you even when you had other people you could depend on.
Why should He abandon you now when you're on your own?
Immediately, God's stillness invaded my heart and mind. And I fell into a peaceful sleep that first night.
When you're afraid, uncertain, doubtful that the good you expect will indeed come to pass, just stop and think for a moment. If God takes care to feed the birds, why would He allow you to go hungry? It wouldn't make sense, right?
Sometimes, faith is nothing but simple logic. Rissa S.
REFLECTION:
Are you glad to be human?

Your provision, Lord, knows no bounds.
1st READING


2 Corinthians 12:1-10

Paul knows that it is in our weakness that God's strength and grace is most evident. This is because we know that we are out of our depth and that only God can see us through to the end in this particular situation. The challenge for us then is to grow in humility so that we can surrender our weaknesses to God and accept the fact that it is here that He will tend to work through us most powerfully.

1 I must boast; not that it is profitable, but I will go on to visions and revelations of the LORD. 2 I know someone in Christ who, fourteen years ago (whether in the body or out of the body I do not know, God knows), was caught up to the third heaven. 3 And I know that this person (whether in the body or out of the body I do not know, God knows) 4 was caught up into Paradise and heard ineffable things, which no one may utter. 5 About this person I will boast, but about myself I will not boast, except about my weaknesses. 6 Although if I should wish to boast, I would not be foolish, for I would be telling the truth. But I refrain, so that no one may think more of me than what he sees in me or hears from me 7 because of the abundance of the revelations. Therefore, that I might not become too elated, a thorn in the flesh was given to me, an angel of Satan, to beat me, to keep me from being too elated. 8 Three times I begged the LORD about this, that it might leave me, 9 but he said to me, "My grace is sufficient for you, for power is made perfect in weakness." I will rather boast most gladly of my weaknesses, in order that the power of Christ may dwell with me. 10 Therefore, I am content with weaknesses, insults, hardships, persecutions, and constraints, for the sake of Christ; for when I am weak, then I am strong.
P S A L M
Psalm 34:8-9, 10-11, 12-13

R: Taste and see the goodness of the Lord.

7 [8] The angel of the LORD encamps around those who fear him, and delivers them. 8 [9] Taste and see how good the LORD is; blessed the man who takes refuge in him. (R) 9 [10] Fear the LORD, you his holy ones, for nought is lacking to those who fear him. 10 [11] The great grow poor and hungry; but those who seek the LORD want for no good thing. (R) 11 [12] Come, children, hear me; I will teach you the fear of the LORD. 12 [13] Which of you desires life, and takes delight in prosperous days? (R)
G O S P E L
Matthew 6:24-34

Jesus sets it out in plain terms here: it is not possible to serve two masters. One will always dominate the other. It does not have to be a matter of money and God; it can be anything else that distracts us from the primary call of our lives, which is to serve God. If we find ourselves with constant conflicts of schedule between our secular and religious doings, then perhaps it is time to once again re-examine our priorities. Jesus ensured that His focus in ministry was always the Kingdom of God. This is the example we must follow.

24 "No one can serve two masters. He will either hate one and love the other, or be devoted to one and despise the other. You cannot serve God and mammon. 25 Therefore I tell you, do not worry about your life, what you will eat [or drink], or about your body, what you will wear. Is not life more than food and the body more than clothing? 26 Look at the birds in the sky; they do not sow or reap, they gather nothing into barns, yet your heavenly Father feeds them. Are not you more important than they? 27 Can any of you by worrying add a single moment to your life-span? 28 Why are you anxious about clothes? Learn from the way the wild flowers grow. They do not work or spin. 29 But I tell you that not even Solomon in all his splendor was clothed like one of them. 30 If God so clothes the grass of the field, which grows today and is thrown into the oven tomorrow, will he not much more provide for you, O you of little faith? 31 So do not worry and say, 'What are we to eat?' or 'What are we to drink?' or 'What are we to wear?' 32 All these things the pagans seek. Your heavenly Father knows that you need them all. 33 But seek first the Kingdom of God and his righteousness, and all these things will be given you besides. 34 Do not worry about tomorrow; tomorrow will take care of itself. Sufficient for a day is its own evil."

my reflections
think: It is in our weakness that God's strength and grace is most evident.
________________________________________________________
_________________________________________________________

God's special verse/thought for me today________________
_________________________________________________________
T O D A Y ' S BLESSING LIST
Thank You Lord for: ____________________________________
_______________________________________________________
READ THE BIBLE IN ONE YEAR Songs 1-4

DIFFICULT BUT NOT IMPOSSIBLE
Dr. Scott Peck, a renowned psychologist, wrote a book entitled, "The Road Less Traveled". The first sentence of his book reads: "Life is difficult." That first sentence is likewise the whole paragraph of the book's first chapter. Life, indeed, is difficult. Jesus today, however tells us, "Worrying does not make it any less difficult." On the contrary, worrying less makes our difficulties in life bearable. Faith in Divine Providence is the medicine for the endless worrier.
Worrying does not solve problems. It makes problems become even more complicated. Frequently, it even multiplies the problems already present.
Worrying does not correct mistakes. Many times, worrying causes panic and therefore more blunders that either aggravates mistakes already committed or create more mistakes or both. Worrying in itself is a big mistake.
Worrying does not add even a single say to one's life. Instead, worrying kills. It causes heart ailments, ulcer, high blood pressure, and even cancer. Not a few die young because they worry about getting old.
But there is a legitimate worrying. The Lord certainly does not advocate a carefree life, much less a careless life. He wants us to plan for our future, to save for the rainy days, to have foresight so as not to end up in misery, to work for a decent and happy life. He wants us to take care of ourselves because He loves us. But He does not want us to worry to death because worrying to death is never taking care of our selves. We should never live carefree and careless lives. We should rather put all our cares in God because He cares for us. In our hands, life is difficult. In God's hands, life is not impossible.
Fr. Bobby T.
REFLECTION QUESTION
: What are my worries in life?
Abba, I place my whole life into Your hands. I trust Your love for me. You will never abandon me. Yes, life is difficult, but we will go through it together. With You, all things are possible. Amen.
St. Joseph Cafasso, confessor, pray for us.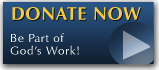 The FEAST is one of the happiest places on earth.

Click Here to find a Feast near you!
KERYGMA TV! is BACK
KERYGMA TV is on a new time slot and new channel Sundays 8 a.m. at IBC 13
Need Counseling? No Landline?
Now, you can use your mobile phone to call a friend for counseling at 09228407031. Or you may call our landlines 7266728, 7264709, 7259999 Mon-Fri 24-hrs, Sat 6am-5pm, Sun 6am-10am
BO BLOGS!
Go to Bo's Official Site and read his almost daily blog! Its not news, but thoughts and musings of Bo Sanchez. Get to know Bo in a more personal way --and find out what it means to live the life of a preacher. You get to enrich your faith as well.
DONATION
Remember to always donate your "first fruits"-not the last. Click on the "Donation" Box under the members menu - and you'll even see links to the nearest branches of the Banks where you can deposit.