READINGS for 2007-06-19
LOVE AND PRAYERS
Love your enemies and pray for those who persecute you. – Matthew 5:44

After the demo of my lesson plan, my teacher started criticizing every step I took with gusto – blow after blow after blow. There was not one good thing she saw. Although she did not succeed in shattering my self-esteem, I felt a little peeved that she could not offer one word of encouragement.
The next class day, everything that the teacher said entered one ear and left the other. In one instance, I deliberately read something else quietly in my seat to keep from hearing what she was saying. I focused on my feelings – there was anger and hurt.
That night I prayed. I prayed for healing and, most of all, I prayed for my teacher. Before our next class I went to confession and settled with the Lord any grudge in my heart. But I also gave feedback to my teacher's co-teacher in the class who was absent during my demo. I relayed to her that this teacher dealt with me the way she dealt with my two other classmates who had already stopped attending the class and had decided not to finish the course.
In our next class day, there was a marked change in my teacher's attitude towards critiquing demo lessons! But most of all, I was able to smile at her again. The Lord's formula for dealing with our "enemies" really works! Cristy G.
REFLECTION:
Who needs prayer most? You or your enemies?

I pray for my enemies today, Lord. But most of all I pray for myself, that I may be able to pray with genuine love in my heart.
1st READING


2 Corinthians 8:1-9

St. Paul encourages us all to be generous with everything we have when it comes to our service of God and His Kingdom. Some groups in the Church today talk a lot about tithing. This is okay insofar as it is a reasonable measure to begin with. However, Jesus gave everything for us and I believe that the New Testament call is to give all in the service of the Kingdom not just ten percent! No, I am not advocating some sort of socialism where everything is held in common but more like a form of Christianity where we are willing to help one another when a legitimate need arises.

1 We want you to know, brothers, of the Grace of God that has been given to the churches of Macedonia, 2 for in a severe test of affliction, the abundance of their joy and their profound poverty overflowed in a wealth of generosity on their part. 3 For according to their means, I can testify, and beyond their means, spontaneously, 4 they begged us insistently for the favor of taking part in the service to the holy ones, 5 and this, not as we expected, but they gave themselves first to the LORD and to us through the will of God, 6 so that we urged Titus that, as he had already begun, he should also complete for you this gracious act also. 7 Now as you excel in every respect, in faith, discourse, knowledge, all earnestness, and in the love we have for you, may you excel in this gracious act also. 8 I say this not by way of command, but to test the genuineness of your love by your concern for others. 9 For you know the gracious act of our LORD Jesus Christ, that for your sake he became poor although he was rich, so that by his poverty you might become rich.
P S A L M
Psalm 146:2, 5-6, 6-7, 8-9

R: Praise the Lord, my soul!

2 I will praise the LORD all my life; I will sing praise to my God while I live. 5 Blessed he whose help is the God of Jacob, whose hope is in the LORD, his God, 6 who made heaven and earth, the sea and all that is in them. (R) Who keeps faith forever, 7 secures justice for the oppressed, gives good to the hungry. The LORD sets captives free. (R) 8 The LORD gives sight to the blind. The LORD raises up those that were bowed down; the LORD loves the just. 9 The LORD protects strangers. (R)
G O S P E L
Matthew 5:43-48

Jesus calls us to go above and beyond the minimal call of love of neighbor in order to reflect to the world that we are called to be perfect as God is perfect. This calling reflects the depth of the grace available to all Christians as anything Jesus asks of us must be possible or He would not ask us to do it. This is how high we are called along the road of holiness. We need to forget about anything less than perfection.

43 "You have heard that it was said, 'You shall love your neighbor and hate your enemy.' 44 But I say to you, love your enemies, and pray for those who persecute you, 45 that you may be children of your heavenly Father, for he makes his sun rise on the bad and the good, and causes rain to fall on the just and the unjust. 46 For if you love those who love you, what recompense will you have? Do not the tax collectors do the same? 47 And if you greet your brothers only, what is unusual about that? Do not the pagans do the same? 48 So be perfect, just as your heavenly Father is perfect."
my reflections
think: We need to forget about anything less than perfection.
_______________________________________________________
_________________________________________________________
God's special verse/thought for me today________________
_________________________________________________________

T O D A Y ' S BLESSING LIST
Thank You Lord for: ____________________________________
_______________________________________________________
READ THE BIBLE IN ONE YEAR Proverbs 29-31
HE CAN BE PERFECT AT 5FT. TALL OR LESS
St. Romuald, abbot confessor, pray for us.
When a friend of mine said that his son would someday play basketball very well, I agreed. My friend played basketball so well when we were in high school. Thus, that his son would become a basketball player was very probable. However, when my friend beamingly said that his son would grow 6ft. tall, I simply smiled. You see, my friend is 5'3" while his wife is 5ft. flat. That his son would grow 6ft. tall – you wish!
It seems at first that it is easier for my friend's son to grow 6ft. tall rather than to be perfect as Jesus tells us to be. But truly, it is easier for us to be perfect rather than for my friend's son to grow 6ft. tall. The reason is that God, our Father, is perfect. It is from Him that we can get the attribute of perfection. Moreover, we were created in His image and likeness (cf. Gen 1:26-27), remember?
Because God is love (1 Jn 4:8), perfection means loving like God Himself. To gauge how perfect we are, we must examine how we love. If we love only those who love us, we are not perfect. If we love our friends but hate our detractors, we are not perfect. If we are not perfect, we are not true to our image and likeness.
To love is a decision. To be perfect, therefore, is a decision too. We have to decide to be perfect and love even the unlovable. We work on being perfect as we strive to love both friend and foe. We pray to be perfect as we pray for both friend and foe.
My friend's son is, by the way, in the 7th Grade now. My friendand his wife are proud and happy about their son's good character combined with good brains and good looks. I do not know if he plays basketball though. But I am very sure, by just looking at him and his parents, this kid will not grow to 6ft. tall. No big deal though, he can be perfect at 5ft. tall or even less.
Fr. Bobby T.
REFLECTION QUESTION:
Do I live according to God's image and likeness?
O God, You are perfect. You are love. You are perfect love. You created me in Your image and likeness. I am meant to be perfect. I can only be perfect if I love like You. Please help me. I want to be just like You. Amen.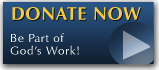 The FEAST is one of the happiest places on earth.

Click Here to find a Feast near you!
KERYGMA TV! is BACK
KERYGMA TV is on a new time slot and new channel Sundays 8 a.m. at IBC 13
Need Counseling? No Landline?
Now, you can use your mobile phone to call a friend for counseling at 09228407031. Or you may call our landlines 7266728, 7264709, 7259999 Mon-Fri 24-hrs, Sat 6am-5pm, Sun 6am-10am
BO BLOGS!
Go to Bo's Official Site and read his almost daily blog! Its not news, but thoughts and musings of Bo Sanchez. Get to know Bo in a more personal way --and find out what it means to live the life of a preacher. You get to enrich your faith as well.
DONATION
Remember to always donate your "first fruits"-not the last. Click on the "Donation" Box under the members menu - and you'll even see links to the nearest branches of the Banks where you can deposit.