READINGS for 2007-06-18
BEING LIKE NICOLE
"Give to the one who asks of you, and do not turn your back on one who wants to borrow." – Matthew 5:42

The teachers of Nicole, my precocious sixyear- old granddaughter, are all one in saying that she is the Ambassador of Peace in class. Here's one clear example why.
One time, her two boy classmates were fighting over a toy. The bigger boy had the upper hand and was able to get the toy, not because he had bigger hands, but more because he had no qualms about hitting his opponent on the head with a book!
Nicole gently pulled the sobbing boy to a corner, and very quietly talked to him. The teacher overheard her saying, "It's not good to hit him also. You just tell him not to do it again. Come, you shake hands so you will be friends again."
Sometimes, kids are better followers of God's Word! (Of course I mean kids like Nicole and not her troublesome classmates.)
Children often have a purer understanding of right and wrong, a fuller meaning of obedience and a simpler way of looking at chaos. We adults often complicate matters too much. We would be better off being like little children to enter the kingdom of God. Chelle C.
REFLECTION:
What kind of child are you?

You call us Your children. Teach us to be like the children that You will welcome into Your kingdom.
1st READING


2 Corinthians 6:1-10

Paul exhorts the Corinthians not to allow the grace God offers them to pass them by in vain! The timing of God is always perfect; He knows what He is doing, even if we cannot fully understand. It is up to us to accept the grace He offers and allow the Spirit to lead us in the path that He desires. This is our best hope for a happy and fulfilling life.

1 Working together, then, we appeal to you not to receive the grace of God in vain. 2 For He says: "In an acceptable time I heard you, and on the day of salvation I helped you." Behold, now is a very acceptable time; behold, now is the day of salvation. 3 We cause no one to stumble in anything, in order that no fault may be found with our ministry; 4 on the contrary, in everything we commend ourselves as ministers of God, through much endurance, in afflictions, hardships, constraints, 5 beatings, imprisonments, riots, labors, vigils, fasts; 6 by purity, knowledge, patience, kindness, in a Holy Spirit, in unfeigned love, 7 in truthful speech, in the power of God; with weapons of righteousness at the right and at the left; 8 through glory and dishonor, insult and praise. We are treated as deceivers and yet are truthful; 9 as unrecognized and yet acknowledged; as dying and behold we live; as chastised and yet not put to death; 10 as sorrowful yet always rejoicing; as poor yet enriching many; as having nothing and yet possessing all things.
P S A L M

Psalm 98:1, 2, 3, 3-4

R: The Lord has made known his salvation.

1 Sing to the LORD a new song, for he has done wondrous deeds; his right hand has won victory for him, his holy arm. (R) 2 The LORD has made his salvation known in the sight of the nations he has revealed his justice. (R) 3 He has remembered his kindness and his faithfulness toward the house of Israel. (R) All the ends of the earth have seen the salvation by our God. 4 Sing joyfully to the LORD, all you lands; break into song; sing praise. (R)
G O S P E L
Matthew 5:38-42

The basic lesson here is that we must never return evil with evil. This will never bring about a good result. It may seem to be the answer at times but that is only if we disregard the effect of what doing something wrong actually does to us in our hearts and soul. To align ourselves with the devil by freely committing something we know is wrong is a very dangerous road to walk and one that will always have a negative effect on us in one way or another.

38 "You have heard that it was said, 'An eye for an eye and a tooth for a tooth.' 39 But I say to you, offer no resistance to one who is evil. When someone strikes you on your right cheek, turn the other one to him as well. 40 If anyone wants to go to Law with you over your tunic, hand him your cloak as well. 41 Should anyone press you into service for one mile, go with him for two miles. 42 Give to the one who asks of you, and do not turn your back on one who wants to borrow."
my reflections
think: The timing of God is always perfect.
________________________________________________________
_________________________________________________________
God's special verse/thought for me today________________
_________________________________________________________

T O D A Y ' S BLESSING LIST
Thank You Lord for: ____________________________________
_______________________________________________________
READ THE BIBLE IN ONE YEAR Proverbs 25-28
TAKE NO REVENGE BUT DO NOT BE A MORON
Sts. Mark and Marcellan, martyrs, pray for us.
One day, a man went to visit the wise man of the village. "Teacher," the man said, "my brother hit me on both cheeks and so I fled. What should I do?"
The wise man looked at him and asked, "Were you able to count how many times he hit you?"
"49 times, Master," the man answered. The wise man smiled at him and said, "Go back and tell him to hit you another time to make it fifty."
"But what for?" the man shouted, surprised by the wise man's advice.
"Well, my friend," replied the wise man, "the 50th is for your stupidity, you, moron! Why let your brother hit you 49 times and never do anything about it?"
When Jesus said that we should offer our other cheek if anyone hits us on the right cheek, He did not mean that we have to stupidly submit our selves to violence. His point was that we should not take revenge for any wrongdoing done to us. Jesus, of course, does not want us to end up mangled and violated. He wants instead that the vicious cycle of violence cease. Taking revenge never ends violence; it aggravates it.
When someone strikes us on our right cheek, give him our other cheek. But when he aims for another round, would we be morons not to take cover, would we be vengeful and strike him, or would we be Christians enough to take his hand and start a dialogue to understand where he is coming from with the hope that reconciliation would be reached? The choice is always ours. We become what we choose to be. But Jesus never wants us to be morons nor vengeful.
Fr. Bobby T.
REFLECTION QUESTION:
When hurt, do I react or do I respond?
Jesus, Prince of Peace, I pray for peace: Make me a peacemaker. Let peace begin with me. Let me be a peaceful person. Let me be a person who makes peace with everyone. Let me not react with violence. Let me respond with peace. Jesus, You are our Peace, please dwell in our hearts. Amen.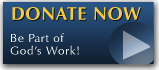 The FEAST is one of the happiest places on earth.

Click Here to find a Feast near you!
KERYGMA TV! is BACK
KERYGMA TV is on a new time slot and new channel Sundays 8 a.m. at IBC 13
Need Counseling? No Landline?
Now, you can use your mobile phone to call a friend for counseling at 09228407031. Or you may call our landlines 7266728, 7264709, 7259999 Mon-Fri 24-hrs, Sat 6am-5pm, Sun 6am-10am
BO BLOGS!
Go to Bo's Official Site and read his almost daily blog! Its not news, but thoughts and musings of Bo Sanchez. Get to know Bo in a more personal way --and find out what it means to live the life of a preacher. You get to enrich your faith as well.
DONATION
Remember to always donate your "first fruits"-not the last. Click on the "Donation" Box under the members menu - and you'll even see links to the nearest branches of the Banks where you can deposit.