READINGS for 2007-06-17
MY CHRISTIAN DIOR
She dried his feet with her hair, kissed them, and poured perfume on them. – Luke 7:38

On our first Christmas together as husband and wife, Ed gave me a bottle of Christian Dior perfume as a Christmas gift. It was my favorite perfume. Not only was it an expensive brand, it really had this sweet, ritzy smell. I felt like an elegant, luxurious woman every time I wore it. I so loved my Christian Dior that I used it sparingly so it would last long, even as I read somewhere that you must use perfume as fast as you can because fragrances have a short shelf life.
When finally I used up the perfume—after a year or so — I kept the bottle because of its sentimental value.
As I read today's Gospel about the woman who poured perfume on the feet of Jesus, I ask myself, would have I done the same? Pour out my Christian Dior on the Lord's feet? In all honesty, my answer is yes. The Lord is much, much more valuable than my bottle of Christian Dior.
Now, I go through my other possessions, things and people I value most. I study them one by one and ask myself what I could give up if ever the Lord asks me to do so.
In all honesty, I pray the Lord won't ask so much of me! Cynthia S.
REFLECTION:
What will you not do for the Lord?

Lord, make me a sweet smelling offering to You!
1st READING
2 Samuel 12:7-10.13

Power and desire can be a very dangerous combination as David found out in relation to Uriah the Hittite's wife. We need to be careful how we channel these two human realities especially if they are connected to one another. I am sure that I do not need to elaborate any further. Let us pray for moderation in all things and the grace to control our desires according to the Will of God. Let us pray that we will not allow ourselves to lose sight of our call to imitate Jesus in all that we do.

7 Then Nathan said to David "You are the man! Thus says the LORD God of Israel 'I anointed you king of Israel. I rescued you from the hand of Saul. 8 I gave you your lord's house and your lord's wives for your own. I gave you the house of Israel and of Judah. And if this were not enough, I could count up for you still more. 9 Why have you spurned the LORD and done evil in his sight? You have cut down Uriah the Hittite with the sword; you took his wife as your own, and him you killed with the sword of the Ammonites. 10 Now, therefore, the sword shall never depart from your house, because you have despised me and have taken the wife of Uriah to be your wife.''' 13 Then David said to Nathan, "I have sinned against the LORD." Nathan answered David, "The LORD on his part has forgiven your sin you shall not die.
P S A L M

Psalm 32:1-2, 5, 7, 11

R: Lord, forgive the wrong I have done.

1 Blessed is he whose fault is taken away, whose sin is covered. 2 Blessed the man to whom the LORD imputes not guilt, in whose spirit there is no guile. (R) 5 Then I acknowledged my sin to you, my guilt I covered not. I said, "I confess my faults to the LORD," and you took away the guilt of my sin. 7 You are my shelter; from distress you will preserve me; with glad cries of freedom you will ring me round. (R) 11 Be glad in the LORD and rejoice, you just; exult, all you upright of heart. (R)
2nd READING
Galatians 2:16, 19-21

Paul knows that mere obedience to the Law is not enough for salvation. Why? He has tried it as a Jew and found it lacking. It was only in his conversion to Jesus and embracing the Gospel of Love that brought true satisfaction and peace to his mind and heart. We can seek consolation in pleasure, the world, sin or any one of many other things, but we will be left unsatisfied. Augustine got it right when he said that it is only in the Lord that our hearts find true rest! Let us pray for the grace to come to this same conclusion.

16 We who know that a person is not justified by works of the Law but through faith in Jesus Christ, even we have believed in Christ Jesus that we may be justified by faith in Christ and not by works of the Law, because by works of the law no one will be justified. 19 For through the Law I died to the Law, that I might live for God. I have been crucified with Christ; 20 yet I live, no longer I, but Christ lives in me; insofar as I now live in the flesh, I live by faith in the Son of God who has loved me and given himself up for me. 21 I do not nullify the grace of God; for if justification comes through the Law, then Christ died for nothing.
G O S P E L
Luke 7:36-8:3

The Scriptures tell us that love can cover over a multitude of sins, however, this should not lead us into any sort of complacency as regards sin. It is obviously better to avoid sin in the first place and thus have no need to cover over any sins. In this case, love will be for the sake of love and directly building something positive rather than having to first rectify a wrong. Let us learn to love with all our hearts as the woman ministering to Jesus in today's Gospel. Love is never ashamed to express itself no matter what form it may be in.

36 A Pharisee invited Jesus to dine with him, and he entered the Pharisee's house and reclined at table. 37 Now there was a sinful woman in the city who learned that he was at table in the house of the Pharisee. Bringing an alabaster flask of ointment, 38 she stood behind him at his feet weeping and began to bathe his feet with her tears. Then she wiped them with her hair, kissed them, and anointed them with the ointment. 39 When the Pharisee who had invited him saw this he said to himself, "If this man were a prophet, he would know who and what sort of woman this is who is touching him, that she is a sinner." 40 Jesus said to him in reply, "Simon, I have something to say to you. "Tell me, teacher," he said. 41 "Two people were in debt to a certain creditor; one owed five hundred days' wages and the other owed fifty. 42 Since they were unable to repay the debt, he forgave it for both. Which of them will love him more?" 43 Simon said in reply, "The one, I suppose, whose larger debt was forgiven." He said to him, "You have judged rightly." 44 Then he turned to the woman and said to Simon, "Do you see this woman? When I entered your house, you did not give me water for my feet, but she has bathed them with her tears and wiped them with her hair. 45 You did not give me a kiss, but she has not ceased kissing my feet since the time I entered. 46 You did not anoint my head with oil, but she anointed my feet with ointment. 47 So I tell you, her many sins have been forgiven; hence, she has shown great love. But the one to whom little is forgiven, loves little." 48 He said to her, "Your sins are forgiven." 49 The others at table said to themselves, "Who is this who even forgives sins?" 50 But Jesus said to the woman, "Your faith has saved you; go in peace." 8:1 Afterward he journeyed from one town and village to another, preaching and proclaiming the Good News of the kingdom of God. Accompanying him were the Twelve 2 and some women who had been cured of evil spirits and infirmities, Mary, called Magdalene, from whom seven demons had gone out, 3 Joanna, the wife of Herod's steward Chuza, Susanna, and many others who provided for them out of their resources.

my reflections
think: Let us pray for moderation in all things and the grace to control our desires according to the Will of God.

______________________________________________________
_________________________________________________________
God's special verse/thought for me today________________
_________________________________________________________

T O D A Y ' S BLESSING LIST
Thank You Lord for: ____________________________________
_______________________________________________________
READ THE BIBLE IN ONE YEAR Proverbs 21-24
SABBATH PAUSE
My weekly time with God
THANK YOU LIST
Things to be grateful for from the past week
________________________________________________________________
________________________________________________________________
_________________________________________________________________
SPECIAL NEEDS
Things to ask God for in the coming week
________________________________________________________________
_________________________________________________________________
________________________________________________________________
HIDDEN TREASURE
Most important word God told me this week
________________________________________________________________
_________________________________________________________________
_________________________________________________________________

UTANG-NA-LOOB
For Filipinos, the most painful comment anyone can give about anyone is "
Wala siyang utang-na-loob
".
Utang-na-loob
has no direct and perfect translation in English. The closest translation perhaps is "debt of gratitude." Thus, a person who is said to be walang utang-na-loob is a person who has no sense of gratitude. And for Filipinos, that sense is really a deep sense. You may call a Filipino anything, but never tell him, "
Wala kang utang-naloob!
" Doing so can spark a big and violent fight.
The woman who suddenly came in while Jesus was dining with the Pharisee and waited at His feet expressed her
utang-na-loob
to Jesus. The sins from which Jesus forgave her must have been great, for her sense of gratitude was deep.
This sense of gratitude, the Pharisee did not have. For all we know, the Pharisee perhaps even thought that it was Jesus who owed him much because he invited Him into his house and dined with him. But the truth is Jesus was, is, and will never be indebted to anyone. On the contrary, we are all indebted to Him. Jesus is God.
Everything is grace. We cannot boast of anything, for all have fallen short of the grace of God. But God's response to our sins is merciful love. No matter how many and how grave our sins are, God readily forgives us when we beg for His mercy.
Our utang-na-loob to God is infinite because God, to whom we are indebted, is infinite. We cannot fully repay Him for His goodness to us. Only God can repay God. Jesus alone, who is truly God and man, who is the Son of God and the Son of man, can pay our debt to God. And He already did on the cross.
We can only rejoice with Jesus as He freely dispenses His mercy on sinners. If we cannot rejoice with Him because He forgives sinners, then we must have forgotten our indebtedness to Him.
Wala tayong utang na loob
.
Fr. Bobby T.
REFLECTION QUESTION: What return can I make to the Lord for His goodness to me?
Thank You, Jesus. I cannot thank You enough, my Lord. But let my life be an offering of thanksgiving to You. As You always forgive me each time I sin and return to You with sincere contrition for my sins, may I forgive those who wrong me and ask for my mercy. Utang ko po sa Inyo ang lahat, Panginoon. Amen.
St. Gregory Barbarigo, bishop confessor, pray for us.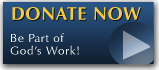 The FEAST is one of the happiest places on earth.

Click Here to find a Feast near you!
KERYGMA TV! is BACK
KERYGMA TV is on a new time slot and new channel Sundays 8 a.m. at IBC 13
Need Counseling? No Landline?
Now, you can use your mobile phone to call a friend for counseling at 09228407031. Or you may call our landlines 7266728, 7264709, 7259999 Mon-Fri 24-hrs, Sat 6am-5pm, Sun 6am-10am
BO BLOGS!
Go to Bo's Official Site and read his almost daily blog! Its not news, but thoughts and musings of Bo Sanchez. Get to know Bo in a more personal way --and find out what it means to live the life of a preacher. You get to enrich your faith as well.
DONATION
Remember to always donate your "first fruits"-not the last. Click on the "Donation" Box under the members menu - and you'll even see links to the nearest branches of the Banks where you can deposit.