READINGS for 2007-06-14
REAL LEADERS
… but whenever a person turns to the Lord, the veil is removed. – 2 Corinthians 3:16

Who are those in your prayer group deemed "mature" enough to be future leaders?
Those you always see at the meetings?
Those who report having regular Scripture and prayer times?
Those who give tithes every month?
Those who volunteer for regular service?
Let me tell you about this great girl I know named Lia. She was never chosen to be a leader by her group. You see, her ailing mother prevented her from attending meetings and volunteering for service. She prayed every day and read the Bible too, though sometimes only for two to five minutes, when she had time to squeeze it in. As the sole breadwinner, she tried to tithe regularly but often found she had too little for her family's needs. I believe she was picked a leader in the eyes of the Lord. She was a leading example of a Christian who persevered in spite of what life dealt her. She didn't have the visible marks of a life of piety nor did she meet the "standards" set by the group she belonged to. But she met the Lord's standards without difficulty.
If we strive to become scribes… working to keep the letter of the Law… we will please the Lord a lot. But if we strive to be more like Lia, then the Lord has lifted the veil and made us reach for something beyond the visible. Victoria L.
REFLECTION:
Are you ready to see beyond the visible?

Help me see that what You desire isn't always what people dictate it to be. Lead me in the Law of Love.

1st READING
2 Corinthians 3:15—4:1, 3-6

The revelations of the Old Testament, no matter how glorious they may seem, are always lacking the fullness of the truth of who God is for us; it remains veiled, as if still covered by a shroud, until the person of Jesus takes away the veil and the glory of God is allowed to shine through in all of its brilliance. And yet we are still unable to conceive and perceive it all. The shadow of sin is constantly seeking to blind us to a lesser or greater degree as we seek to be His disciples. Let us first repent in order to be able to see more clearly as we try to respond to His grace in our lives.

15 To this day, in fact, whenever Moses is read, a veil lies over their hearts, 16 but whenever a person turns to the LORD the veil is removed. 17 Now the LORD is the Spirit, and where the Spirit of the LORD is, there is freedom. 18 All of us, gazing with unveiled face on the glory of the LORD, are being transformed into the same image from glory to glory, as from the LORD who is the Spirit. 4: 1 Therefore, since we have this ministry through the mercy shown us, we are not discouraged. 3 And even though our Gospel is veiled, it is veiled for those who are perishing, 4 in whose case the god of this age has blinded the minds of the unbelievers, so that they may not see the light of the Gospel of the glory of Christ, who is the image of God. 5 For we do not preach ourselves but Jesus Christ as LORD, and ourselves as your slaves for the sake of Jesus. 6 For God who said, "Let light shine out of darkness," has shone in our hearts to bring to light the knowledge of the glory of God on the face of Jesus Christ.
P S A L M

Psalm 85:9, 10, 11-12, 13-14

R: The glory of the Lord will dwell in our land.

8 [9] I will hear what God proclaims; the LORD-for he proclaims peace to his people. 9 [10] Near indeed is his salvation to those who fear him, glory dwelling in our land. (R) 10 [11] Kindness and truth shall meet; justice and peace shall kiss. 11 [12] Truth shall spring out of the earth, and justice shall look down from heaven. (R) 12 [13] The LORD himself will give his benefits; our land shall yield its increase. 13 [14] Justice shall walk before him, and salvation, along the way of his steps. (R)
G O S P E L
Matthew 5:20-26

The context of Jesus' challenge to allow our virtue to grow deeper is that of the Last Judgment. We will all be called to give an account of our lives. There is nothing that we have done in the dark that will not be brought out into the light. It is clear that we must take seriously the call to holiness and see that we are responding to it daily. This is what living a life of virtue requires.

20 "I tell you, unless your righteousness surpasses that of the scribes and Pharisees, you will not enter into the Kingdom of Heaven. 21 "You have heard that it was said to your ancestors, 'You shall not kill; and whoever kills will be liable to judgment.' 22 But I say to you, whoever is angry with his brother will be liable to judgment, and whoever says to his brother, 'Raqa,' will be answerable to the Sanhedrin, and whoever says, 'You fool,' will be liable to fiery Gehenna. 23 Therefore, if you bring your gift to the altar, and there recall that your brother has anything against you, 24 leave your gift there at the altar, go first and be reconciled with your brother, and then come and offer your gift. 25 Settle with your opponent quickly while on the way to court with him. Otherwise your opponent will hand you over to the judge, and the judge will hand you over to the guard, and you will be thrown into prison. 26 Amen, I say to you, you will not be released until you have paid the last penny."
my reflections
think: We will all be called to give an account of our lives.
________________________________________________________
________________________________________________________
God's special verse/thought for me today________________
_________________________________________________________

T O D A Y ' S BLESSING LIST
Thank You Lord for: ____________________________________
_______________________________________________________
READ THE BIBLE IN ONE YEAR Proverbs 9-12
OUR OFFERING CAN WAIT
"Therefore, if you bring your gift to the altar, and there recall that your brother has anything against you, leave your gift there at the altar, go first and be reconciled with your brother, and then come and offer your gift," said Jesus.
There is something strange about His words.
Do you notice that while the subject is "you," the point of reference is "your brother"? Jesus did not say, "Therefore, if you bring your gift to the altar, and there recall that YOU have anything against your brother..." We overlook this nuance quite often.
The Lord's declaration immediately confronts us with a question: "Does my brother have anything against me?" The same declaration does not at all beg this question: "Do I have anything against my brother?" That my brother has anything against me is actually enough to make me unworthy to offer my gift to God.
How often we remember the hurts others inflict on us, but we tend to easily forget the hurts we cause them. We recall how others sin against us, but we take our sins against others quite lightly. Very often, we are quick in pointing an accusing finger on others but slow in striking our breast in admission of our guilt. Moreover, we regard the hurt we cause others as faults, weaknesses, or defects on our part, but we hold the hurt others inflict on us as sins, transgressions, or malice. We gloss over the truth and effects of our sins against others while we tend to magnify the faults others commit against us.
Jesus said in the Gospel today that unless our virtues do not go deeper than that of the scribes and the Pharisees we would never enter heaven, because the scribes and the Pharisees were guilty of hypocrisy. They considered themselves significant on account of their gifts on the altar but brushed aside their sins against others as insignificant. They had gifts to offer to God but no hearts to seek forgiveness from those they hurt. Because they did not give any serious thought about the hurt they inflicted on others, it was easy for the scribes and Pharisees to fall prey to hypocrisy. Hypocrites may be offering sizable amount of gifts to God but their gifts are never pleasing to Him.
Our offering can wait. Our hurting brethren cannot. God waits for us to remember.

Fr. Bobby T.
REFLECTION QUESTION:
Is there anyone who has anything valid against me?
Open my eyes, O Lord, that I may see my brethren hurting because of me. Open my heart, O Lord, that I may reach out to them and seek reconciliation with them. Then open my hands, O Lord, that I may offer my gift to You. Amen.
St. Methodius I Patriarch of Constantinople, pray for us.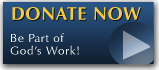 The FEAST is one of the happiest places on earth.

Click Here to find a Feast near you!
KERYGMA TV! is BACK
KERYGMA TV is on a new time slot and new channel Sundays 8 a.m. at IBC 13
Need Counseling? No Landline?
Now, you can use your mobile phone to call a friend for counseling at 09228407031. Or you may call our landlines 7266728, 7264709, 7259999 Mon-Fri 24-hrs, Sat 6am-5pm, Sun 6am-10am
BO BLOGS!
Go to Bo's Official Site and read his almost daily blog! Its not news, but thoughts and musings of Bo Sanchez. Get to know Bo in a more personal way --and find out what it means to live the life of a preacher. You get to enrich your faith as well.
DONATION
Remember to always donate your "first fruits"-not the last. Click on the "Donation" Box under the members menu - and you'll even see links to the nearest branches of the Banks where you can deposit.