READINGS for 2007-06-13
Memorial of St. Anthony of Padua
LETTER OF RECOMMENDATION
"You are our letter, written in our hearts…written not in ink but by the Spirit of the living God, not on tablets of stone but on tablets that are hearts of flesh." – 2 Corinthians 3:2-3

When applying for a new job, some companies require applicants to secure character references from previous employers, former teachers or other persons in authority.
This way, prospective employers will be given an insight into the applicant's integrity, work ethics and overall performance.
So I began to wonder: What if God requires us to present to St. Peter a recommendation letter that will be the basis of whether or not we can enter the pearly gates of heaven? If so, who then would write a recommendation letter for me? In today's first reading, Paul claims that the Corinthians whom they've been evangelizing are his "recommendation letter." Like him, the divine recommendation we seek comes from the countless people whom Jesus has given us to love and serve. These people whom we may have helped, inspired or touched in big or small ways will testify on our behalf by the very lives they also live for the Lord.
There is, more importantly, Jesus who lovingly placed upon us His seal of approval. Striving to grow in His image and likeness is our best character reference of all. Dina P.
REFLECTION:
Do we strive to secure the best character reference by striving to become more like Jesus?

Lord, mold and recreate me that I may grow more in the likeness of Your Son.
1st READING


2 Corinthians 3:4-11

St. Anthony of Padua was one of the great minds of the Early Franciscans. As Doctor of the Church, his writings demonstrate supreme orthodoxy and a degree of originality in what they contribute to the teaching patrimony of the Church. In our own way, let us seek to plumb the depths of God's love for us and allow His Spirit to lead us to a more profound and life-changing experience of God's Word. Let us allow the glory of God to shine through our lives.

4 Such confidence we have through Christ toward God. 5 Not that of ourselves we are qualified to take credit for anything as coming from us; rather, our qualification comes from God, 6 who has indeed qualified us as ministers of a new covenant, not of letter but of spirit; for the letter brings death, but the Spirit gives life. 7 Now if the ministry of death, carved in letters on stone, was so glorious that the Israelites could not look intently at the face of Moses because of its glory that was going to fade, 8 how much more will the ministry of the Spirit be glorious? 9 For if the ministry of condemnation was glorious, the ministry of righteousness will abound much more in glory. 10 Indeed, what was endowed with glory has come to have no glory in this respect because of the glory that surpasses it. 11 For if what was going to fade was glorious, how much more will what endures be glorious?
P S A L M

Psalm 99:5, 6, 7, 8, 9

R: Holy is the Lord our God.

5 Extol the LORD, our God, and worship at his footstool; holy is he! (R) 6 Moses and Aaron were among his priests, and Samuel, among those who called upon his name; they called upon the LORD, and he answered them. (R) 7 From the pillar of cloud he spoke to them; they heard his decrees and the law he gave them. (R) 8 O LORD, our God, you answered them; a forgiving God you were to them, though requiting their misdeeds. (R) 9 Extol the LORD, our God, and worship at his holy mountain; for holy is the LORD, our God. (R)
G O S P E L
Matthew 5:17-19

Jesus is not an anarchist. He is a man of order and obedience. His attitude to the Law is probably best summed up in that He sees it as the beginning of a revelation of the mind of God for His people, but by no means the final word. As it turns out, Jesus Himself is the final word on the mind of God concerning His people. He is the fulfillment of the Law and all of the promises of the Old Testament. It is to Jesus we must turn for enlightenment about our human condition as it is in Him that "man is fully revealed to himself (Lumen Gentium)."

17 "Do not think that I have come to abolish the Law or the prophets. I have come not to abolish but to fulfill. 18 Amen, I say to you, until heaven and earth pass away, not the smallest letter or the smallest part of a letter will pass from the Law, until all things have taken place. 19 Therefore, whoever breaks one of the least of these commandments and teaches others to do so will be called least in the Kingdom of Heaven. But whoever obeys and teaches these commandments will be called greatest in the Kingdom of Heaven."

my reflections
think: Jesus is not an anarchist.
________________________________________________________
_________________________________________________________

God's special verse/thought for me today________________
_________________________________________________________

T O D A Y ' S BLESSING LIST
Thank You Lord for: ____________________________________
_______________________________________________________
READ THE BIBLE IN ONE YEAR Proverbs 5-8
HELP OTHERS OBEY GOD
Today, let us be sorry for leading others away from God. Let us ask for forgiveness for causing others to sin. Let us repair the harm we have done them by leading them back to God and helping them obey His commandments.
Just as we lead others away from God by our words and actions, so too we must lead them back to God by our words and actions. We must be models for them to follow. Let us be examples of genuine Christian living. We lead others back to God by leading the way to Him. We lead the way to God by obeying what God commands us to do. Our prayers will bring others closer to God but our lives can also bring others far from Him if our prayers do not mold us unto the likeness of His obedient Son, Jesus. It is never enough to pray and live our lives in any way, we must pray and live our lives in the way of Christ Jesus.
We must always be conscious that we do not lead others to sin. We should always be vigilant never to give anyone a reason to disobey God's commandments.
May we be like St. Anthony of Padua, whose blessed memory we celebrate today. He was only 36 years old when he passed away in 1231. Despite dying at a rather young age, he accomplished much as a Franciscan friar in leading many souls to God. He was an eloquent preacher. However, his eloquence was not merely in the use of words as he preached about God but equally also in his deeds as he showed love for the poor and for sinners. He is invoked today for lost things and even lost persons. No wonder — he labored so much so that no one may be lost from obeying God.
Fr. Bobby T.
REFLECTION QUESTION:
Have I been the cause for others to sin?
Forgive me, Father, for causing others to sin, for leading others away from You, for giving others reasons to doubt You, to disobey You, and to disown You. Help me repair whatever harm I caused the eternal salvation of others for which Your Son, Jesus, shed His blood and gave His life from the cross. Have mercy on me, a sinner. Amen.
St. Anthony of Padua and Lisbon, confessor, pray for us.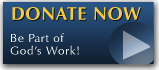 The FEAST is one of the happiest places on earth.

Click Here to find a Feast near you!
KERYGMA TV! is BACK
KERYGMA TV is on a new time slot and new channel Sundays 8 a.m. at IBC 13
Need Counseling? No Landline?
Now, you can use your mobile phone to call a friend for counseling at 09228407031. Or you may call our landlines 7266728, 7264709, 7259999 Mon-Fri 24-hrs, Sat 6am-5pm, Sun 6am-10am
BO BLOGS!
Go to Bo's Official Site and read his almost daily blog! Its not news, but thoughts and musings of Bo Sanchez. Get to know Bo in a more personal way --and find out what it means to live the life of a preacher. You get to enrich your faith as well.
DONATION
Remember to always donate your "first fruits"-not the last. Click on the "Donation" Box under the members menu - and you'll even see links to the nearest branches of the Banks where you can deposit.