READINGS for 2007-06-07
THE GOD OF SURPRISES
I have heard that this woman has been married seven times and that her husbands died in their bridal chambers. – Tobit 6:14

When I was nine-months pregnant, my husband, Obet, was so excited he didn't accept any talk assignment just for me! He asked someone to get our car in tip-top shape so that when the baby was due, Dad would be ready.
Every night, we took a 15-minute walk around our neighborhood to help "ease" my labor and have a normal delivery. In one of those walks, Obet shared with me that it is the baby who decides the time when it wants to come out, so we kept on requesting Rob (still in my womb) not to come out till our doctor arrives from her vacation.
The day came. When our OB's secretary told us that Doc had arrived, I experienced an uneasiness that continued to worsen. I experienced labor pains. Since the car was being fixed, Obet fetched a taxi to bring me to the hospital. After two grueling days of labor, Rob gloriously came out – by Caesarian section! He chose a meaningful birthday though – it was Pentecost Sunday!
My labor experiences taught me that although we prepare, God continues to surprise us. God is God! We simply have to trust. Joie C.
REFLECTION
Do you feel you're preparing in vain? Be ready for His surprise!

Do your task in due season, in His time God will reward you. (Sirach 51:30)
1st READING

Tobit 6:11; 7:9-14; 8:4-7

I think that it is an interesting reality to consider that we rarely, if ever, sit down to eat with our enemies! When we eat a meal it is always with friends or, in a public setting, with people with whom we have no relationship. This says something about the nature of sharing a meal, with namely that it indicates that we have a certain level of communion with those with whom we eat. This tells us why most significant occasions in our lives are marked by feasting with our friends. Let us reflect on this truth and pray for the grace to deepen our relationships with those with whom we share a meal.

11 Raphael said to the boy,"Brother Tobiah!" He answered, "Yes, what is it?" Raphael continued: "Tonight we must stay with Raguel, who is a relative of yours. He has a daughter named Sarah. 7: 9 Afterward, Raguel slaughtered a ram from the flock and gave them a cordial reception. When they had bathed and reclined to eat, Tobiah said to Raphael, "Brother Azariah, ask Raguel to let me marry my kinswoman Sarah." 10 Raguel overheard the words; so he said to the boy: "Eat and drink and be merry tonight, for no man is more entitled to marry my daughter Sarah than you, brother. Besides, not even I have the right to give her to anyone but you, because you are my closest relative. But I will explain the situation to you very frankly. 11 I have given her in marriage to seven men, all of whom were kinsmen of ours, and all died on the very night they approached her. But now, son, eat and drink. I am sure the LORD will look after you both." Tobiah answered, "I will eat or drink nothing until you set aside what belongs to me." Raguel said to him: "I will do it. She is yours according to the decree of the Book of Moses. Your marriage to her has been decided in heaven! Take your kinswoman; from now on you are her love, and she is your beloved. Sarah is yours today and ever after. And tonight, son, may the LORD of heaven prosper you both. May he grant you mercy and peace." 12 Then Raguel called his daughter Sarah, and she came to him. He took her by the hand and gave her to Tobiah with the words: "Take her according to the law. According to the decree written in the Book of Moses she is your wife. Take her and bring her back safely to your father. And may the God of heaven grant both of you peace and prosperity." 13 He then called her mother and told her to bring a scroll, so that he might draw up a marriage contract stating that he gave Sarah to Tobiah as his wife according to the decree of the Mosaic law. Her mother brought the scroll, and he drew up the contract, to which they affixed their seals. 14 Afterward they began to eat and drink. 8: 4 When the girl's parents left the bedroom and closed the door behind them, Tobiah arose from bed and said to his wife, "My love, get up. Let us pray and beg our LORD to have mercy on us and to grant us deliverance." 5 Sarah got up, and they started to pray and beg that deliverance might be theirs. He began with these words: "Blessed are you, O God of our fathers; praised be your name forever and ever. Let the heavens and all your creation praise you forever. 6 You made Adam and you gave him his wife Eve to be his help and support; and from these two the human race descended. You said, 'It is not good for the man to be alone; let us make him a partner like himself.' 7 Now, LORD, you know that I take this wife of mine not because of lust, but for a noble purpose. Call down your mercy on me and on her, and allow us to live together to a happy old age."
P S A L M

Psalm 128:1-2, 3, 4-5

R: Blessed are those who fear the Lord.

1 Blessed are you who fear the LORD, who walk in his ways! 2 For you shall eat the fruit of your handiwork; blessed shall you be, and favored. (R) 3 Your wife shall be like a fruitful vine in the recesses of your home; your children like olive plants around your table. (R) 4 Behold, thus is the man blessed who fears the LORD. 5 The LORD bless you from Zion may you see the prosperity of Jerusalem all the days of your life. (R)
G O S P E L
Mark 12:28-34

Love of God and love of our neighbor are ultimately the same thing as we cannot have one without the other. It is impossible to love God without loving those around us as God abides in all people. Let us pray for the grace to be able to recognize the presence of God in others so that we will see that we are loving Him when we love them. This might help us to overcome the natural dislikes that we have concerning others and so be a better witness of God's love to and for others.

28 One of the scribes, when he came forward and heard them disputing and saw how well Jesus had answered them, asked him, "Which is the first of all the commandments?" 29 Jesus replied, "The first is this: 'Hear, O Israel! The LORD our God is LORD alone! 30 You shall love the LORD your God with all your heart, with all your soul, with all your mind, and with all your strength.' 31 The second is this: 'You shall love your neighbor as yourself.' There is no other commandment greater than these." 32 The scribe said to him, "Well said, Teacher. You are right in saying, 'He is One and there is no other than he.' 33 And 'to love him with all your heart, with all your understanding, with all your strength, and to love your neighbor as yourself' is worth more than all burnt offerings and sacrifices." 34 And when Jesus saw that [he] answered with understanding, he said to him, "You are not far from the Kingdom of God." And no one dared to ask him any more questions.

my reflections
think: Love of God and love of our neighbor are ultimately the same thing as we cannot have one without the other.

________________________________________________________
_________________________________________________________
God's special verse/thought for me today________________
_________________________________________________________

T O D A Y ' S BLESSING LIST
Thank You Lord for: ____________________________________
_______________________________________________________
READ THE BIBLE IN ONE YEAR Psalm 109-118
GETTING TO KNOW THE SAINTS
Saint Boniface

Boniface, the great apostle of Germany, was born in c.672 in Wessex, England. A group of missionaries who visited the saint s home in his youth influenced him in entering the mission.
He entered the monastery school for his education. When he grew up, he became a teacher then a priest. By the assignment given by Pope Gregory II, Boniface set forth to a mission in the western part of Germany.
The saint was known for his gentleness and kindness. He was also courageous enough to defend his faith from pagans. One day he wanted to prove that the pagan gods were false. With all his might, he cut an oak tree, which the pagans called the Oak of Thor . When the tree fell and nothing bad happened to Boniface, the pagans realized their gods were false. He converted many in faith and built churches and monasteries in place of these images.
The pope who succeeded Gregory II, Gregory III, made Boniface archbishop. The new pope sent him to Bavaria for his next mission. Like the first, he was successful in converting people to Christianity.
One day during his preparation for Confirmation, a group of warriors attacked their camp. The bishop did not allow his people to defend him, such that when the Barbarians attacked, Boniface was the first one killed. This took place on June 5, 754.


Saints Primus and Felician

Based on the acta of the brothers Felician and Primus, the two were born of Roman nobility. They converted into Christian faith, devoting their time in serving the poor and visiting the prisoners. Under the persecution of the Emperor Diocletian, the brothers were arrested for being Christians. When the two refused to worship the public gods, they were put in prison and tortured. Under the judge Promotus, Primus and Felician were beheaded at Nomentum in c.297.

http://www.saintpatrickdc.org/ss/0609.htm
http://www.daughtersofstpaul.com/saintday/m6.html
HIGH SCORE BUT NOT YET A PERFECT GRADE
Jesus said to the scribe who questioned Him about the greatest of commandments, "You are not far from the Kingdom of God." The scribe received a high score but it was not a perfect grade yet. Yes, the scribe was not far from the Kingdom but he was not there yet.
The scribe knew the greatest of commandments after all. But it is not knowing what to do that brings us to heaven; it is actually doing what the commandment says. Wisdom may help us see the path that leads to the Kingdom of God, but it is obedience to God that brings us there. When all is said and done, what really matters is not what we know but what we do. Let us keep this in mind because when the final exam in life comes, it will certainly determine our final mark.
Fr. Bobby T.
REFLECTION QUESTION
: Knowing what God wants, do I live according to His will?
Obedient Son of the Father, make me obedient like You. Show me what the Father wants. Help me live according to His will always. Have mercy on me when I take my final exam on the day of judgment. Amen.
Venerable Thomas a Kempis, confessor, pray for us.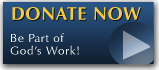 The FEAST is one of the happiest places on earth.

Click Here to find a Feast near you!
KERYGMA TV! is BACK
KERYGMA TV is on a new time slot and new channel Sundays 8 a.m. at IBC 13
Need Counseling? No Landline?
Now, you can use your mobile phone to call a friend for counseling at 09228407031. Or you may call our landlines 7266728, 7264709, 7259999 Mon-Fri 24-hrs, Sat 6am-5pm, Sun 6am-10am
BO BLOGS!
Go to Bo's Official Site and read his almost daily blog! Its not news, but thoughts and musings of Bo Sanchez. Get to know Bo in a more personal way --and find out what it means to live the life of a preacher. You get to enrich your faith as well.
DONATION
Remember to always donate your "first fruits"-not the last. Click on the "Donation" Box under the members menu - and you'll even see links to the nearest branches of the Banks where you can deposit.