READINGS for 2007-06-06
LIVING ALIVE
"He is not God of the dead but of the living." – Mark 12:27

I was the next speaker at a youth retreat and had the chance to listen to the first speaker – a good friend and a brilliant trainor, Jon Escoto. Among the many things I learned from him was that there are two things that can't grow: The dead and the "plastic" things.
I reflected on his statement and realized that when I drowned myself with limiting beliefs, I became a "zombie," moving but essentially dead. These were the times when I wasn't really growing and had gnawing feelings of inner rottenness. (cf. Luke 17:37, "Where there is a dead body, the vultures gather.")
Worse, I was a "plastic" zombie. My secret title for myself was "Obet: the great pretender." Fr. Eugene Kennedy was right when he said, "It is not what we show off but what we hide away that tells our truest story." When I was wearing the mask of "macho man," people smelled the strong stench of my insecurities.
Then I embraced Jesus: The way, the truth and the life (John 14:6). Because He is the way, I grew in strength with my daily crosses. Because He is the Truth, I grew in acceptance of my own person. Because He is the life, I grew in gratefulness and generosity with my God-lent life.
Did I grow? Indeed! Only living and true things grow! Obet C.
REFLECTION
"The glory of God is a human being fully alive." - St. Irenaeus

Lord, live within us that we may live fully alive!
1st READING

Tobit 3:1-11, 16-17

The story of the marriage of Sarah and Tobiah is one that assures us that God is listening to our prayers. We also learn from it that sometimes He answers our prayers in rather remarkable and unusual ways. Sometimes we can be tempted to think that God is not listening to our pleas. Perhaps He is just waiting until the right time arrives before answering our prayers. Perhaps what we want is not the best thing for us at this time and maybe it never will be. God knows best and acts accordingly. Let us learn to trust more deeply in His judgment and love.

1 Grief-stricken in spirit, I groaned and wept aloud. Then with sobs I began to pray: 2 "You are righteous, O LORD, and all your deeds are just; all your ways are mercy and truth; you are the judge of the world. 3 And now, O Lord, may you be mindful of me, and look with favor upon me. Punish me not for my sins, nor for my inadvertent offenses, nor for those of my fathers. "They sinned against you, 4 and disobeyed your commandments. So you handed us over to plundering, exile, and death, till we were an object lesson, a byword, a reproach in all the nations among whom you scattered us. 5 Yes, your judgments are many and true in dealing with me as my sins and those of my fathers deserve. For we have not kept your commandments, nor have we trodden the paths of truth before you. 6 So now, deal with me as you please, and command my life breath to be taken from me, that I may go from the face of the earth into dust. It is better for me to die than to live, because I have heard insulting calumnies, and I am overwhelmed with grief. LORD, command me to be delivered from such anguish; let me go to the everlasting abode; LORD, refuse me not. For it is better for me to die than to endure so much misery in life, and to hear these insults!" 7 On the same day, at Ecbatana in Media, it so happened that Raguel's daughter Sarah also had to listen to abuse, from one of her father's maids. 8 For she had been married to seven husbands, but the wicked demon Asmodeus killed them off before they could have intercourse with her, as it is prescribed for wives. So the maid said to her: "You are the one who strangles your husbands! Look at you! You have already been married seven times, but you have had no joy with any one of your husbands. 9 Why do you beat us? Because your husbands are dead? Then why not join them! May we never see a son or daughter of yours!" 10 That day she was deeply grieved in spirit. She went in tears to an upstairs room in her father's house with the intention of hanging herself. But she reconsidered, saying to herself: "No! People would level this insult against my father: 'You had only one beloved daughter, but she hanged herself because of ill fortune!' And thus would I cause my father in his old age to go down to the nether world laden with sorrow. It is far better for me not to hang myself, but to beg the LORD to have me die, so that I need no longer live to hear such insults." 11 At that time, then, she spread out her hands, and facing the window, poured out this prayer: "Blessed are you, O LORD, merciful God! Forever blessed and honored is your holy name; may all your works forever bless you. 16 At that very time, the prayer of these two suppliants was heard in the glorious presence of Almighty God. 17 So Raphael was sent to heal them both: to remove the cataracts from Tobit's eyes, so that he might again see God's sunlight; and to marry Raguel's daughter Sarah to Tobit's son Tobiah, and then drive the wicked demon Asmodeus from her.
P S A L M

Psalm 25:2-3, 4-5, 6-7, 8-9

R: To you, O Lord, I lift my soul.

2 In you I trust; let me not be put to shame, let not my enemies exult over me. 3 No one who waits for you shall be put to shame; those shall be put to shame who heedlessly break faith. (R) 4 Your ways, O LORD, make known to me; teach me your paths, 5 guide me in your truth and teach me, for you are God my savior. (R) 6 Remember that your compassion, O LORD, and your kindness are from of old. 7 In your kindness remember me, because of your goodness, O LORD. (R) 8 Good and upright is the LORD; thus he shows sinners the way. 9 He guides the humble to justice, he teaches the humble his way. (R)
G O S P E L
Mark 12:18-27

Jesus is not interested in having an argument that is nonsensical. There is no point having an argument with someone who has already determined in their mind the position that they will take on a particular issue. When we find ourselves confronted with such a situation, the best thing to do is walk away and wait for a time when the person will be open to another opinion.

18 Some Sadducees, who say there is no resurrection, came to Jesus and put this question to him, 19 saying, "Teacher, Moses wrote for us, 'If someone's brother dies, leaving a wife but no child, his brother must take the wife and raise up descendants for his brother.' 20 Now there were seven brothers. The first married a woman and died, leaving no descendants. 21 So the second married her and died, leaving no descendants, and the third likewise. 22 And the seven left no descendants. Last of all the woman also died. 23 At the resurrection [when they arise] whose wife will she be? For all seven had been married to her." 24 Jesus said to them, "Are you not misled because you do not know the scriptures or the power of God? 25 When they rise from the dead, they neither marry nor are given in marriage, but they are like the angels in heaven. 26 As for the dead being raised, have you not read in the Book of Moses, in the passage about the bush, how God told him, 'I am the God of Abraham, the God of Isaac, and [the] God of Jacob'? 27 He is not God of the dead but of the living. You are greatly misled."

my reflections

think: God knows best and acts accordingly.

________________________________________________________
_________________________________________________________
God's special verse/thought for me today________________
_________________________________________________________

T O D A Y ' S BLESSING LIST
Thank You Lord for: ____________________________________
_______________________________________________________
READ THE BIBLE IN ONE YEAR Psalm 105-108




GETTING TO KNOW THE SAINTS

Saint Erasmus

Not much is known about Erasmus (3rd century), the patron saint of sailors.
His acta was written years after his death.

He was also often confused with a Syrian bishop of Antioch. However, according
to legends, Elmo was one of the Fourteen Holy Helpers. He lived during the persecution
of Diocletian. The saint fled to Mount Lebanon to escape this harsh treatment.
For some time, he lived only on what the ravens would bring him. This was his
life until he was captured and brought before Diocletian. The emperor beat the
man with clubs weighted with lead and whip. When he survived, he was rolled
in tar and set in flames. Still surviving the torture, Elmo was put into prison
and starved to death. But again, Elmo escaped.

Saint Elmo remained firm in faith. He continued to preach and convert pagans
into Christianity until one day he was recaptured in Illyricum. The saint was
again tortured. This time, he was forced to sit in a heated iron chair. Erasmus
died only when his stomach was cut open and his intestines were wound around
a windlass.

http://www.saintpatrickdc.org/ss/0602.htm
>
Saint Charles Lwanga and Companions

Charles Lwanga was born in 1865 at Uganda, Africa. During this time, the Africans
were not aware of Christianity until a group of Catholic missionaries, recognized
as the White Fathers , came to Africa.

The chief religion teacher of the king s Catholic pages, Joseph Mkasa, corrected
King Mwanga in his homosexual activity. This made the king furious and resentful
of Joseph and his religion. As a result, he ordered the boy to be beheaded and
a number of Catholics to be killed. With Joseph s death, Charles Lwanga became
the chief teacher. Months after the execution, the king learned that some of
his pages were indeed Catholic. He slew those men he learned were teaching the
religion. But while all these were happening, Charles remained hidden in a room,
secretly baptizing four more pages.

King Mwanga grew more infuriated. He forced these Catholics to walk 37 miles
to their execution site. They were kept in prison and finally thrown into a
huge fire. Saint Charles Lwanga along with the other Catholics were killed in
1886. He was canonized on October 18, 1964 by Pope Paul VI in Rome, Italy.

http://www.catholic-forum.com/saints/saintc13.htm
>
http://www.daughtersofstpaul.com/saintday/m6.html
WHOSE SIDE TO TAKE?
The Sadducees were a group of Jewish men who did not believe in life after death. For them, the resurrection was a big baloney. For them, death is the end of everything.
There is nothing beyond this life. Moreover, they believed in neither spirits nor angels.
The Pharisees stood on the opposite ground. They believed in life after death. Because they believed in spirits, they acknowledged the existence not only of angels but of the human soul as well. They held that the soul of a just man who dies receives eternal reward while the wicked goes to eternal punishment.
The Sadducees tried to find an ally in Jesus today. They wanted to ridicule their opponents, the Pharisees, by using the Lord. But Jesus did not fall into their trap. Instead, He showed them how gravely they were mistaken by affirming that in God all are alive.
There are times when we may find ourselves in the same situation as Jesus found Himself today in the Gospel. We may be sandwiched by opposing groups. Worse, either group may try to use us against each other. Let us always remember that the best stand to take is always by the side of God. May we always have the wisdom to know whose side that is and the courage to take it.
In the Gospel today, it just so happened that the truth was on the side of the Pharisees. But there can be times when the truth is on neither opposing sides because there are always three sides in an issue: your side, my side, and the side of the truth. Find the side of the truth because that is always God's side. Fr. Bobby T.

REFLECTION QUESTION: In any issue, whose side do I take?

Lord Jesus Christ, You are the Truth. Enlighten my mind always to see Your side and strengthen my heart to take it before anyone and despite everything. In Your truth is life eternal. Amen.

St. Norbert, bishop confessor, pray for us.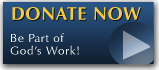 The FEAST is one of the happiest places on earth.

Click Here to find a Feast near you!
KERYGMA TV! is BACK
KERYGMA TV is on a new time slot and new channel Sundays 8 a.m. at IBC 13
Need Counseling? No Landline?
Now, you can use your mobile phone to call a friend for counseling at 09228407031. Or you may call our landlines 7266728, 7264709, 7259999 Mon-Fri 24-hrs, Sat 6am-5pm, Sun 6am-10am
BO BLOGS!
Go to Bo's Official Site and read his almost daily blog! Its not news, but thoughts and musings of Bo Sanchez. Get to know Bo in a more personal way --and find out what it means to live the life of a preacher. You get to enrich your faith as well.
DONATION
Remember to always donate your "first fruits"-not the last. Click on the "Donation" Box under the members menu - and you'll even see links to the nearest branches of the Banks where you can deposit.