READINGS for 2007-06-04
ONE PARAGRAPH AWAY
"'The stone that the builders rejected has become the cornerstone." – Mark 12:10

Rejection comes in many forms. But whatever form it may take, it still hurts. It took me two years to write my first book Happy Secrets to an Obedient Life. First, the publisher told me it should be written for Filipino readers and we Filipinos love to read short sentences. So I rewrote it. However, they told me that they couldn't find my personal
touch, so I was rejected a second time.
I told myself then that I would just stick to preaching, teaching and singing. I forgot my book for six months. But when I realized that Jesus was much more important than my pain, I opened my book again and rewrote it, adding some stories of my life. I also asked help from my friends to edit, design and critique my book. I was now accepting rejection, learning from it and using it to my advantage.
As of this writing, I am undertaking four religion textbooks for high school.
Yes, rejection hurts. But pain is needed for us to value what we strive for. Rejection also keeps our feet on the ground and makes us humble.
Therefore, do not give in to rejection. You might be one paragraph away from a bestselling book. Arun G.
REFLECTION:
How do you react to rejections?

Jesus, You are more important than my pain.
1st READING



Tobit 1:1,2—2:1-9

Respect for the human person will always be a large aspect of any healthy sense of human community. Without respect for one another we will end up murdering each other over small and petty differences. It is important to be able to remember that we are called to respect the fact that others may not always agree with us but that this is not the end of the world or even a small disaster. Differences of opinion provide us with the opportunity to grow in love. Difficult situations such as a murdered man in the street provide us with opportunities to demonstrate our respect and love even for strangers and do what we know we should do in such a situation.

1 This book tells the story of Tobit, son of Hananiel, son of Aduel, son of Gabael of the family of Asiel, of the tribe of Naphtali, 2 who during the reign of Shalmaneser, king of Assyria, was taken captive from Thisbe, which is south of Kedesh Naphtali upper Galilee, above and to the west of Asser, north of Phogor. 2: 1 On our festival of Pentecost, the feast of Weeks, a fine dinner was prepared for me, and I reclined to eat. 2 The table was set for me, and when many different dishes were placed before me, I said to my son Tobiah: "My son, go out and try to find a poor man from among our kinsmen exiled here in Nineveh. If he is a sincere worshiper of God, bring him back with you, so that he can share this meal with me. Indeed, son, I shall wait for you to come back." 3 Tobiah went out to look for some poor kinsman of ours. When he returned he exclaimed, "Father!" I said to him, "What is it, son?" He answered, "Father, one of our people has been murdered! His body lies in the market place where he was just strangled!" 4 I sprang to my feet, leaving the dinner untouched; and I carried the dead man from the street and put him in one of the rooms, so that I might bury him after sunset. 5 Returning to my own quarters, I washed myself and ate my food in sorrow. 6 I was reminded of the oracle pronounced by the prophet Amos against Bethel: "Your festivals shall be turned into mourning, and all your songs into lamentation." 7 And I wept. Then at sunset I went out, dug a grave, and buried him. 8 The neighbors mocked me, saying to one another: "Will this man never learn! Once before he was hunted down for execution because of this very thing; yet now that he has escaped, here he is again burying the dead!" 9 That same night I bathed, and went to sleep next to the wall of my courtyard. Because of the heat I left my face uncovered.
P S A L M

Psalm 112:1-2, 3-4, 5-6

R: Blessed the man who fears the Lord.

1 Blessed the man who fears the LORD, who greatly delights in his commands. 2 His posterity shall be mighty upon the earth; the upright generation shall be blessed. (R) 3 His generosity shall endure forever. 4 Light shines through the darkness for the upright; he is gracious and merciful and just. (R) 5 Well for the man who is gracious and lends, who conducts his affairs with justice; 6 he shall never be moved; the just man shall be in everlasting remembrance. (R)
G O S P E L
Mark 12:1-12

It is important for us to be discerning and aware of the opportunities that arise in our lives to grow in our faith. Sometimes they might not be easily recognizable; God can appear to us in all sorts of different ways. I know that I am often careful to ask myself what I would rather be seen as: being generous to a fault or stingy when it comes to helping others in need. It is better to be generous even if others take advantage of you than be stingy and have to answer for it on the Last Day.

1 Jesus began to speak to them in parables. "A man planted a vineyard, put a hedge around it, dug a wine press, and built a tower. Then he leased it to tenant farmers and left on a journey. 2 At the proper time he sent a servant to the tenants to obtain from them some of the produce of the vineyard. 3 But they seized him, beat him, and sent him away empty-handed. 4 Again he sent them another servant. And that one they beat over the head and treated shamefully. 5 He sent yet another whom they killed. So, too, many others; some they beat, others they killed. 6 He had one other to send, a beloved son. He sent him to them last of all, thinking, 'They will respect my son.' 7 But those tenants said to one another, 'This is the heir. Come, let us kill him, and the inheritance will be ours.' 8 So they seized him and killed him, and threw him out of the vineyard. 9 What [then] will the owner of the vineyard do? He will come, put the tenants to death, and give the vineyard to others. 10 Have you not read this scripture passage: 'The stone that the builders rejected has become the cornerstone; 11 by the LORD has this been done, and it is wonderful in our eyes'?" 12 The Jewish leaders were seeking to arrest him, but they feared the crowd, for they realized that he had addressed the parable to them. So they left him and went away.

my reflections
think: It is better to be generous even if others take advantage of you than be stingy and have to answer for it on the Last Day.

________________________________________________________
_________________________________________________________
God's special verse/thought for me today________________
_________________________________________________________

T O D A Y ' S BLESSING LIST
Thank You Lord for: ____________________________________
______________________________________________________
READ THE BIBLE IN ONE YEAR Psalm 90-97
Saint Justin

Saint Justin the Philosopher was born in c.100 at Nablus, Palestine. He was raised a pagan, encouraged by his father to read books only on poetry, history and science. Justin, however, wanted to learn the truth about God. But he could not find Him in the books he read.
One day, Justin met an old man. The boy explained why he was unhappy. The man suggested for Justin to pray, for him to understand the truth about the Lord. The saint began praying and reading the Word of God. He was impressed at how brave Christians were in dying for their belief and love for Jesus. At the age of 30, Justin converted in faith. He used his skills in philosophy to defend Christianity against pagans. He became one of the first Christian apologists.
In c.166, Justin was arrested for being a Christian. The judge asked him whether he believed he would enter the Kingdom of Heaven as a reward for his martyrdom. With this, Justin only exclaimed, I don t just think so. I am sure of it. As a result, Justin was beheaded at Rome, Italy.

http://www.daughtersofstpaul.com/saintday/m6.html

http://www.catholic-forum.com/saints/saintj29.htm

Saints Marcellinus and Peter

Marcellinus and Peter were saints highly venerated and prayed to by the early Christians.
Marcellinus was a priest and Peter was his assistant in the ministry. During the persecution of the emperor Diocletian, many Christians were killed. And among them were Marcellinus and Peter. The two were valiant in the expression of their faith.
Before their execution, they were brought to the forest Silva Nigra. It was believed that both were forced to dig their own graves before they were beheaded.
Some time later, their executioner repented. He converted in faith. Since the execution of Marcellinus and Peter was kept a secret, the man led the Christians to the remains of the two martyrs.
Pope Gregory IV brought the relics to Frankfurt, Germany in 827.

http://www.tntt.org/vni/tlieu/saints/St0602.htm
GOD AND MAN: HOPING IN EACH OTHER
St. Francis Caracciolo, confessor, pray for us.
We hope in God. God hopes in us.
In our need, in our confusion, in our uncertainties, in our pain, and in our death, God is our hope. We trust in Him and He is ever faithful. He never fails us and we take risks because of Him. He is strong and so we rely on Him.
In His self-sufficiency, in His certainty and clarity, in His glory, and in His immortality, God still puts His hope in us. We are unfaithful but God trusts us. We fail Him and yet God does not mind taking a risk on us. We are weak but still He counts on us.
Even when we deny God, He continues considering us as His very own. We forget Him but He always remembers. No matter how much we hurt Him, God forgives us. Cold we may have become to Him, He is ever warm to us. His offer of salvation remains no matter what and His love for us is steadfast.
This is what the Gospel today reminds us. Indeed, the stone rejected by the builders has become the cornerstone. Denial of God does not erase God. Rejecting Him does not and cannot frustrate His loving plan of salvation. God is God no matter what. And thanks be to Him!
God is our sure refuge. Can we give refuge to Him? God satisfies our needs. Can we fulfill His expectations on us? God never fails us; let us not fail Him.
Of course, it is quite impossible for us, frail creatures that we are, not to fail God. For indeed, we are bound to fail if we rely on our selves alone.
We must always put our trust in Him who also hopes in us. In Him and through Him, the keystone that once was rejected is always a wonderful thing to behold because it is His work.
Fr. Bobby T
.
REFLECTION QUESTION:
In whom is my hope?
Father God, I put my life into Your hands. You are my hope. Mould me, use me, transform me, and fulfill Your hope in me even as I hope in You. Amen.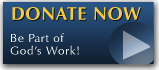 The FEAST is one of the happiest places on earth.

Click Here to find a Feast near you!
KERYGMA TV! is BACK
KERYGMA TV is on a new time slot and new channel Sundays 8 a.m. at IBC 13
Need Counseling? No Landline?
Now, you can use your mobile phone to call a friend for counseling at 09228407031. Or you may call our landlines 7266728, 7264709, 7259999 Mon-Fri 24-hrs, Sat 6am-5pm, Sun 6am-10am
BO BLOGS!
Go to Bo's Official Site and read his almost daily blog! Its not news, but thoughts and musings of Bo Sanchez. Get to know Bo in a more personal way --and find out what it means to live the life of a preacher. You get to enrich your faith as well.
DONATION
Remember to always donate your "first fruits"-not the last. Click on the "Donation" Box under the members menu - and you'll even see links to the nearest branches of the Banks where you can deposit.