READINGS for 2007-06-03
Solemnity of the Most Holy Trinity
NO TESTS?
Not only that, but we even boast of our afflictions, knowing that affliction produces endurance… – Romans 5:3

Can you imagine going through school without ever taking exams?
"That would be heaven!" you might say.
True, but do you think you would learn as much?
The purpose of having exams is to test our knowledge. It forces us to review and make sure that we understand and retain lessons. It's the same thing when it comes to the trials we encounter in life. When I was a baby Christian, my understanding of a victorious life in Christ meant that the Lord would shield me from suffering, sorrow and disappointment.
How wrong I was!
With that mistaken notion, you can just imagine how devastated I was when things didn't go according to how I had prayed. When loved ones got sick...when family members died...when something our community had fervently prayed for and believed in didn't materialize.
As I matured in my faith walk, I realized that troubles and trials were a necessary part of growing in the Lord. Devotional writer Oswald Chambers explains, "God does not give us overcoming life: He gives us life as we overcome. The strain is the strength." Rissa S.
REFLECTION:
"When written in Chinese, the word 'crisis' is composed of two characters. One represents danger and the other represents opportunity." (John F. Kennedy)

Lord, I know that I will have trouble in this world. But I take heart because You have overcome the world. Amen.
1st READING


Proverbs 8:22-31

When it comes to the Wisdom of God, there will always be an element of mystery involved. After all, who would we be if we expected to be able to fathom the Wisdom of the eternal and omniscient God with our puny little intellects? The most amazing thing is that we are able to begin to understand even a little about God's thoughts and will. This is purely a result of the grace and gift of God. This also means that we have a somewhat awesome responsibility to use our minds according to God's will – or else we will have a lot to answer for on Judgment Day.

22 "The LORD begot me, the first-born of his ways, the forerunner of his prodigies of long ago; 23 from of old I was poured forth, at the first, before the earth. 24 When there were no depths I was brought forth, when there were no fountains or springs of water; 25 before the mountains were settled into place, before the hills, I was brought forth; 26 while as yet the earth and the fields were not made, nor the first clods of the world. 27 When he established the heavens I was there, when he marked out the vault over the face of the deep; 28 when he made firm the skies above, when he fixed fast the foundations of the earth; 29 when he set for the sea its limit, so that the waters should not transgress his command; 30 then was I beside him as his craftsman, and I was his delight day by day, playing before him all the while, 31 playing on the surface of his earth; and I found delight in the sons of men."
P S A L M

Psalm 8:4-5, 6-7, 8-9

R: O Lord, our God, how wonderful your name in all the earth!

3 [4] When I behold your heavens, the work of your fingers, the moon and the stars which you set in place — 4 [5] what is man that you should be mindful of him, or the son of man that you should care for him? (R) 5 [6] You have made him little less than the angels, and crowned him with glory and honor. 6 [7] You have given him rule over the works of your hands, putting all things under his feet. (R) 7 [8] All sheep and oxen, yes, and the beasts of the field, 8 [9] the birds of the air, the fishes of the sea, and whatever swims the paths of the seas. (R)
2nd READING
Romans 5:1-5

"Nothing comes from nothing" is a very ancient adage that we should never forget. Paul alludes to this in today's Second Reading when he tells us that God's love through suffering brings patience, then endurance and finally the sure hope of salvation. We also see from this text that God's grace builds on our human experience, including even something as negative as suffering! Let us never lose hope no matter how dark our experience may be because we can be sure that somehow God is working for our good.

1 Therefore, since we have been justified by faith, we have peace with God through our LORD Jesus Christ, 2 through whom we have gained access by faith to this grace in which we stand, and we boast in hope of the glory of God. 3 Not only that, but we even boast of our afflictions, knowing that affliction produces endurance, 4 and endurance, proven character, and proven character, hope, 5 and hope does not disappoint, because the love of God has been poured out into our hearts through the Holy Spirit that has been given to us.
G O S P E L
John 16:12-15

The Holy Spirit is a Spirit of truth and there is no doubt in my mind that we need His help as much as at any other time in history. The world stands at the crossroads of a decision to globalize everything or not. It will work to globalize some aspects of the world's existence and not others. This would result in irreconcilable conflict between cultures. On the other hand, to globalize completely means a world without any real borders where trade and labor are free to find their own status quo. Is the world ready for such a reality? It remains to be seen what choices we will make. Let us pray that the Holy Spirit will guide us upon the right path.

12 Jesus:"I have much more to tell you, but you cannot bear it now. 13 But when he comes, the Spirit of Truth, he will guide you to all Truth. He will not speak on his own, but he will speak what he hears, and will declare to you the things that are coming. 14 He will glorify me, because he will take from what is mine and declare it to you. 15 Everything that the Father has is mine; for this reason I told you that he will take from what is mine and declare it to you."

my reflections
think: The Holy Spirit is a Spirit of truth.

________________________________________________________
_________________________________________________________
God's special verse/thought for me today________________
________________________________________________________

T O D A Y ' S BLESSING LIST
Thank You Lord for: ____________________________________
_______________________________________________________
READ THE BIBLE IN ONE YEAR Psalm 82-89
SABBATH PAUSE
My weekly time with God
THANK YOU LIST
Things to be grateful for from the past week
________________________________________________________________
________________________________________________________________
_________________________________________________________________
SPECIAL NEEDS
Things to ask God for in the coming week
________________________________________________________________
_________________________________________________________________
________________________________________________________________
HIDDEN TREASURE
Most important word God told me this week
________________________________________________________________
_________________________________________________________________
_________________________________________________________________

MYSTERIUM
For the past Sundays, we have been celebrating a God-event, a deed done by God. Easter Sunday is Jesus, true God and true man, rising from the dead. Ascension Sunday is Jesus mounting His throne at the Father's right hand. Pentecost Sunday is the Father and the Son sending the Holy Spirit. Today, Trinity Sunday is something very unique. We celebrate today not a God-event but God Himself!
The Solemnity of the Most Holy Trinity. By God's initiative, we are given a glimpse of His life. His life is one of communion. God is a community in Himself!
He has Three Persons though He remains one. This mysterious sharing does not give way to any conflict, jealousy, or envy. They use Their communion for our good.
First, the Trinitarian communion gives life. While it is the Father who creates, He creates by His Word, who is the Son, and breathes His breath, who is the Spirit, into every living being.
Second, the Trinitarian communion bestows fullness of life. It is a communion that the Three Persons do not intend to keep just among Themselves. While all of creation is redeemed by the death and resurrection of the Son, the Father sends the Spirit into our hearts so that through His indwelling we may have a share of divine life.
Third, the Trinitarian communion presents what kind of life the Church should always have. Well-renowned ecclesiologist Bruno Forte says the Church is the Icon of the Trinity. Just as the revelation of the Triune God is its foundation, so the kind of life that the Triune God has must be its life. Thus, the communion among the Three Persons does not only draw us to itself; it likewise inspires us to draw unto one another, unto every member of the Church. Our life together, as God's people, must be the same kind of life that God – in the mystery of His Trinitarian reality – lives. Today as we celebrate God Himself, we look at Him and we see what we should be because we were created in His image and likeness. We must always be life-giving, life-fulfilling, and life-drawing. We use this privilege and accomplish this mandate alone. We need a community. The Church is that community where common ownership of the dignity of God's children exists.
Fr. Bobby T.
REFLECTION QUESTION:
How do I live the Trinitarian communion as a member of Christ's Body, the Church?
Glory be to You, O Most Holy Trinity: Father, Son, and Holy Spirit! All praise and all thanksgiving be Yours now and forever. Your blessing be upon us who, by Your revelation, are gathered into one Holy, Catholic, and Apostolic Church. As You have given us a glimpse of Your inner life so may we give the world a view of it by our communion of life and love. We ask You this, O Father, through Jesus, Your Son, in the power of the Holy Spirit, One God, living and true, now and always. Amen.
Sts. Charles Lwanga and Companions, Ugandan Martyrs, pray for us.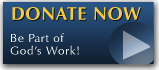 The FEAST is one of the happiest places on earth.

Click Here to find a Feast near you!
KERYGMA TV! is BACK
KERYGMA TV is on a new time slot and new channel Sundays 8 a.m. at IBC 13
Need Counseling? No Landline?
Now, you can use your mobile phone to call a friend for counseling at 09228407031. Or you may call our landlines 7266728, 7264709, 7259999 Mon-Fri 24-hrs, Sat 6am-5pm, Sun 6am-10am
BO BLOGS!
Go to Bo's Official Site and read his almost daily blog! Its not news, but thoughts and musings of Bo Sanchez. Get to know Bo in a more personal way --and find out what it means to live the life of a preacher. You get to enrich your faith as well.
DONATION
Remember to always donate your "first fruits"-not the last. Click on the "Donation" Box under the members menu - and you'll even see links to the nearest branches of the Banks where you can deposit.