READINGS for 2007-06-01
YOU'RE ACCEPTABLE
"But you have made it a den of robbers." – Mark 11:17

Unless you understand the background of why Jesus cleansed the Temple, you'll never know its real meaning.
When Jesus cleansed the temple, was He telling us not to sell candles, stampitas, and snacks outside churches? No. Poor people need to sell there — to survive and feed their kids. Jesus cleansed the temple for a very different reason.
Here it is: The priests during that time had rules on what kind of animals you could sacrifice. It should be a certain size. A certain color. A certain look. If you came carrying your own animal, almost 100% of the time, it'd be rejected by the priests for this or that weakness. "It's too short" or "It's too thin," or "It's too dark.." So you'll be forced to buy from the Temple store — owned by the priests themselves! And they were selling at 10 times the usual cost! It was really, really ugly.
Jesus drove them out because they were abusing the people. Not only with their greed, but with their terrible theology. They were preaching: You're not acceptable to God. You're too short, too thin, too dark, too weak....
When Jesus cleansed the temple, He was telling you, "I love you as you are—your weaknesses included."
Wow. Isn't Jesus wonderful? Bo S.
REFLECTION
Do you really believe that God accepts you, loves you, forgives you — weaknesses and all? Unless you do, you will never change.

Lord, drive out the thieves in my life who rob from me Your love!
1st READING


Sirach 44:1, 9-13

What do we want to be remembered for when we have passed on from this earthly pilgrimage? We could be notorious for the crimes we have committed or we could be remembered fondly for the life of good works that we have led. The life of someone like Mother Teresa will stand for centuries as an example of a life well lived. How will people remember your life?

1 Now will I praise those godly men, our ancestors, each in his own time. 9 But of others there is no memory, for when they ceased, they ceased. And they are as though they had not lived, they and their children after them. 10 Yet these also were godly men whose virtues have not been forgotten; 11 their wealth remains in their families, their heritage with their descendants; 12 through God's covenant with them their family endures, their posterity, for their sake. 13 And for all time their progeny will endure, their glory will never be blotted out.
P S A L M

Psalm 149:1-2, 3-4, 5-6, 9

R: The Lord takes delight in his people.

1 Sing to the LORD a new song of praise in the assembly of the faithful. 2 Let Israel be glad in their maker, let the children of Zion rejoice in their king. (R) 3 Let them praise his name in the festive dance, let them sing praise to him with timbrel and harp. 4 For the LORD loves his people, and he adorns the lowly with victory. (R) 5 Let the faithful exult in glory; let them sing for joy upon their couches; 6 let the high praises of God be in their throats. 9 This is the glory of all his faithful. Alleluia. (R)
G O S P E L
Mark 11:11-26

The barren fig tree is a figure of the lives of those who are buying and selling in the Temple. The Temple ought to be a place of worship and this is the only way that our lives will be fruitful – we must remain faithful to what it is that God calls us to do. The fig tree has no fruit and so it becomes accursed and dies. The same will happen to the spirit within our lives — it will die, unless we are faithful to God's call. If we want to bear fruit, the choice is ours! Are we willing to live according to God's plans for our life or not? We can go our own way, but that will have consequences that we will have to be prepared to accept.

11 Jesus entered Jerusalem and went into the temple area. He looked around at everything and, since it was already late, went out to Bethany with the Twelve. 12 The next day as they were leaving Bethany he was hungry. 13 Seeing from a distance a fig tree in leaf, he went over to see if he could find anything on it. When he reached it he found nothing but leaves; it was not the time for figs. 14 And he said to it in reply, "May no one ever eat of your fruit again!" And his disciples heard it. 15 They came to Jerusalem, and on entering the temple area he began to drive out those selling and buying there. He overturned the tables of the money changers and the seats of those who were selling doves. 16 He did not permit anyone to carry anything through the temple area. 17 Then he taught them saying, "Is it not written: 'My house shall be called a house of prayer for all peoples'? But you have made it a den of thieves." 18 The chief priests and the scribes came to hear of it and were seeking a way to put him to death, yet they feared him because the whole crowd was astonished at his teaching. 19 When evening came, they went out of the city. 20 Early in the morning, as they were walking along, they saw the fig tree withered to its roots. 21 Peter remembered and said to him, "Rabbi, look! The fig tree that you cursed has withered!" 22 Jesus said to them in reply, "Have faith in God. 23 Amen, I say to you, whoever says to this mountain, 'Be lifted up and thrown into the sea,' and does not doubt in his heart but believes that what he says will happen, it shall be done for him. 24 Therefore I tell you, all that you ask for in prayer, believe that you will receive it and it shall be yours. 25 When you stand to pray, forgive anyone against whom you have a grievance, so that your heavenly Father may in turn forgive you your transgressions."
my reflections
think: What do we want to be remembered for when we have passed on from this earthly pilgrimage?

________________________________________________________
________________________________________________________
God's special verse/thought for me today________________
_______________________________________________________

T O D A Y ' S BLESSING LIST
Thank You Lord for: ____________________________________
_____________________________________________________
READ THE BIBLE IN ONE YEAR Psalm 72-77
CERTAINLY CERTAIN
Born of pagan parents in Flavia Neapolis, Samaria, between the end of the first and the start of the second centuries, Justin, a philosopher and martyr, was converted to Christianity and became one of its great minds and defenders. He was the first major intellectual defender of the Faith. Renowned philosopher that he was, he labored to show that the Christian belief is not irrational. In a day and age when the philosophy of Plato and the Judeo-Christian revelation were considered to be incompatible, his effort shocked many. He likewise provided us a description of the early Roman liturgy. Among his many works in defense of the Faith, only two survived to our days: the "Apology" and the "Dialogue with Trypho". He also established a school in Rome where public debates were held. Together with several other Christians, Justin was martyred in 165 A.D., under the reign of Marcus Aurelius.
From an excerpt on the Acts of the Martyrdom of St. Justin and Companion, Martyrs, we have this account:
"The prefect (whose name was Rusticus) said to Justin, 'You are called a learned man and think you know that is true teaching. Listen: if you were scourged and beheaded, are you convinced that you would go up to heaven?'
"Justin said: 'I hope that I shall enter God's house if I suffer in that way. For I know that God's favor is stored up until the end of the whole world for all who have lived good lives.'
"The prefect Rusticus said: 'Do you have an idea that you will go up to heaven to receive some suitable rewards?'
"Justin said: 'It is not an idea that I have; it is something I know well and hold to be most certain.'"
Justin was right when he said that his hope was not a mere idea. Heaven was not his fantasy. Heaven for believers, like Justin, was the Father's gift to His Son. It is certainly certain. Fr. Bobby T.

REFLECTION QUESTION: How real is heaven for me?

Father God, the death and resurrection of Jesus, Your Son, re-opened the gates of heaven to us. Increase and strengthen our faith in Him who holds the key to the kingdom where You live and reign with the Son and the Holy Spirit now and forever. Amen.

St. Justin, martyr, pray for us.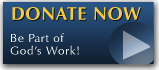 The FEAST is one of the happiest places on earth.

Click Here to find a Feast near you!
KERYGMA TV! is BACK
KERYGMA TV is on a new time slot and new channel Sundays 8 a.m. at IBC 13
Need Counseling? No Landline?
Now, you can use your mobile phone to call a friend for counseling at 09228407031. Or you may call our landlines 7266728, 7264709, 7259999 Mon-Fri 24-hrs, Sat 6am-5pm, Sun 6am-10am
BO BLOGS!
Go to Bo's Official Site and read his almost daily blog! Its not news, but thoughts and musings of Bo Sanchez. Get to know Bo in a more personal way --and find out what it means to live the life of a preacher. You get to enrich your faith as well.
DONATION
Remember to always donate your "first fruits"-not the last. Click on the "Donation" Box under the members menu - and you'll even see links to the nearest branches of the Banks where you can deposit.