READINGS for 2007-05-31
EX-CON
Rejoice in hope, endure in affliction, persevere in prayer. – Romans 12:12

"Wow, Sarah must be up in the clouds. She got acquitted! I wonder how much she gave as bribe to the lawyer," a fellow inmate once said, sheer envy gleaming in her eyes. So much time is spent by inmates of the Correctional Institution for Women talking about our yearning for freedom – especially when our parole is up for consideration at the Supreme Court. First five years pass, then 10, then 15, then 20! The yearning grows with each passing minute.
Finally, I tasted freedom. What I longed for the most was granted to me in 2005!
In the many years that I was imprisoned, it is true that I lost so many wonderful things... my looks, a chance at fame, many friends, and even my beloved husband. However, on the other hand, I also gained the best thing in life — a personal relationship with Jesus and a place as a warrior of Mary.
So am I an EX-Con?
Absolutely.
Extra Concern is what I constantly receive from the Lord! Beth C.
REFLECTION:
Whenever, wherever, what you hope for is available in His perfect time.

Grant us, Lord, the gift of hope that is everlasting.


1st READING

Zephaniah 3:14-18 or Romans 12:9-16

Mary should not be alone in rejoicing that she has been called to give birth to the Son of God. Yes, physically speaking she is alone on this count, but spiritually speaking this is the duty of all Christians – to give life to the person of Jesus in our lives so that His love will be proclaimed and made manifest in our actions to all of the world. This is the duty of all Christians. This is also our greatest privilege. What greater satisfaction can there be than to know that we are presenting Jesus to the world through our witness?

14 Shout for joy, O daughter Zion! Sing joyfully, O Israel! Be glad and exult with all your heart, O daughter Jerusalem! 15 The LORD has removed the judgment against you, he has turned away your enemies; the King of Israel, the LORD, is in your midst, you have no further misfortune to fear. 16 On that day, it shall be said to Jerusalem: Fear not, O Zion, be not discouraged! 17 The LORD, your God, is in your midst, a mighty savior; he will rejoice over you with gladness, and renew you in his love, he will sing joyfully because of you, 18 as one sings at festivals.


P S A L M
Isaiah 12:2-3, 4, 5-6

R: Among you is the great and Holy one of Israel.

2 God indeed is my savior; I am confident and unafraid. My strength and my courage is the LORD, and he has been my savior. 3 With joy you will draw water at the fountain of salvation. (R) 4 Give thanks to the LORD, acclaim his name; among the nations make known his deeds, proclaim how exalted is his name. (R) 5 Sing praise to the LORD for his glorious achievement; let this be known throughout all the earth. 6 Shout with exultation, O city of Zion, for great in your midst is the Holy One of Israel! (R)
G O S P E L
Luke 1:39-56

One of the most fundamental aspects of discipleship is one we should often meditate upon when reflecting on the life of the Blessed Virgin Mary. This is her simple obedience, her 'Yes' to God's Will. This is the start of any life of holiness. No one can grow in holiness except through obedience to God's word. Mary's humility is manifest here as she surrenders her desires for her life to the will of God trusting, maybe even knowing through faith, that this is the sure path to fulfillment and happiness. God's will is the perfect will for our lives, not our own. Let us pray for the grace to act upon this truth.

39 Mary set out and traveled to the hill country in haste to a town of Judah, 40 where she entered the house of Zechariah and greeted Elizabeth. 41 When Elizabeth heard Mary's greeting, the infant leaped in her womb, and Elizabeth, filled with the Holy Spirit, 42 cried out in a loud voice and said, "Most blessed are you among women, and blessed is the fruit of your womb. 43 And how does this happen to me, that the mother of my LORD should come to me? 44 For at the moment the sound of your greeting reached my ears, the infant in my womb leaped for joy. 45 Blessed are you who believed that what was spoken to you by the LORD would be fulfilled." 46 And Mary said: "My soul proclaims the greatness of the LORD; 47 my spirit rejoices in God my savior. 48 For he has looked upon his handmaid's lowliness; behold, from now on will all ages call me blessed. 49 The Mighty One has done great things for me, and Holy is his name. 50 His mercy is from age to age to those who fear him. 51 He has shown might with his arm, dispersed the arrogant of mind and heart. 52 He has thrown down the rulers from their thrones but lifted up the lowly. 53 The hungry he has filled with good things; the rich he has sent away empty. 54 He has helped Israel his servant, remembering his mercy, 55 according to his promise to our fathers, to Abraham and to his descendants forever." 56 Mary remained with her about three months and then returned to her home.

my reflections
think: What greater satisfaction can there be than to know that we are presenting Jesus to the world through the witness of our lives?

________________________________________________________
_________________________________________________________
God's special verse/thought for me today________________
_____________________________________________________

T O D A Y ' S BLESSING LIST
Thank You Lord for: ____________________________________
_______________________________________________________
READ THE BIBLE IN ONE YEAR Psalm 68-71
MARY AND WE –LIVING TABERNACLES
Only after having visited the Holy Land did I become aware of the enormous distance Mary traveled from Nazareth to visit Elizabeth. It's a distance of about 90 miles, today a few pleasant hours in an air conditioned Tourist bus. But when Mary traveled to Elizabeth, it took her at least four to five days and the journey presented many problems. Influenced by paintings and holy pictures, we imagine Mary as a sweet little girl. Pope John Paul II called Mary on her journey to Elizabeth "the first living tabernacle" and Pope Benedict XVI called her "the living house of God." And she brought joy and happiness to her cousin! How the two women sang and praised God! We can visualize the three months that Mary and Elizabeth had together. We can imagine young Mary helping her older cousin.
After Mary had said her "Yes" to God's plans she did not isolate herself from others. On the contrary! Pope Benedict said in a homily about Mary that a person who puts himself into the hands of God does not separate himself from others but becomes open to and free for others. Such a person begins to take risks with God for others.
We have said our "Yes" to God in baptism and have repeated it many times. But still we are often too much concerned with ourselves and forget that our task as Christians is to bring Christ to others. Whenever we receive HolyCommunion, we carry Christ in us as Mary did. Whenever we leave the Church we are, like Mary, "living tabernacles" and "houses of God."
In and through us Christ wants to touch the people we meet. But too often we have forgotten already that Christ is in us when we leave the Church. Too often we allow ourselves to be overwhelmed by the problems of life and instead of bringing joy to the world, we burden others with our negative feelings and words. Too often we think only about our own salvation instead of sharing Christ in us with others. No wonder when our life does not improve, when we feel discouraged. Mary was given us as Mother and model. Looking at her we can learn what it means to be a joyful disciple of Jesus. Looking at her we learn how to improve our spiritual and daily life.
Fr. Rudy H.
REFLECTION QUESTION
: What does Mary on her visit to Elizabeth teach me? In what aspect can she be my model? Where do I not yet follow her example?
Lord, thank You so much for giving me Mary Your Mother as my Mother too. Her life was not easy, as mine is not easy at all. Help me to remember her example in difficult times and begin to imitate her. Grant me the strength to have the courage to dare and take a risk with God as Mary did.
St. Thomas Du, martyr, pray for us.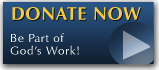 The FEAST is one of the happiest places on earth.

Click Here to find a Feast near you!
KERYGMA TV! is BACK
KERYGMA TV is on a new time slot and new channel Sundays 8 a.m. at IBC 13
Need Counseling? No Landline?
Now, you can use your mobile phone to call a friend for counseling at 09228407031. Or you may call our landlines 7266728, 7264709, 7259999 Mon-Fri 24-hrs, Sat 6am-5pm, Sun 6am-10am
BO BLOGS!
Go to Bo's Official Site and read his almost daily blog! Its not news, but thoughts and musings of Bo Sanchez. Get to know Bo in a more personal way --and find out what it means to live the life of a preacher. You get to enrich your faith as well.
DONATION
Remember to always donate your "first fruits"-not the last. Click on the "Donation" Box under the members menu - and you'll even see links to the nearest branches of the Banks where you can deposit.