READINGS for 2007-05-30
THE CUP OF LIFE
"Can you drink the cup..?" – Mark 10:38

Henri Nouwen, in his book Can You Drink the Cup? offers the cup as a metaphor for life. Like the cup, life is to be held first, lifted up, before we can truly drink from it.
Holding: He says, "Just living life is not enough; we must know what we are living. Half of living is reflection on what is being lived. Reflection is essential for growth, development and change. When we drink the cup without holding it first, we may simply get drunk and wander around aimlessly."
Lifting: Just like when we make a toast before we drink wine, lifting up our life is like offering it as a blessing for others. "When each of us can hold firm our own cup, with its many sorrows and joys, claiming it as our own unique life, then too, we can lift it up for others to see and encourage them to lift up their lives as well."
Drinking: Drinking our cup means making our own everything we are living. It's like saying, "This is my life," as well as "I want this to be my life." Henri says, "True sanctity is precisely drinking our own cup and trusting that by thus fully claiming our own, irreplaceable journey, we become a source of hope for many."
God willed that our cups differ from one another so that we can be a blessing to one another. "Cheers!" TessVA.
REFLECTION
Once in a while, hold and lift up your cup before drinking.

Lord, help me to see the uniqueness of my life, so that I may be able to lift it up and fully drink from it.
1st READING

Sirach 36:1, 5-6, 10-17

The author of Ecclesiasticus goes a little bit beyond himself here when he states that "all the nations have acknowledged that you are the only God." Some other than the Jews may have come to this conclusion at one time or another under particular rulers, however, it can hardly be stated that it is a universally accepted fact. It will be when Jesus comes again, but this is not the context of this writing.

1 Come to our aid, O God of the universe, and put all the nations in dread of you! 5 Give new signs and work new wonders. 6 Rouse your anger, pour out wrath, humble the enemy, scatter the foe. 10 Gather all the tribes of Jacob, that they may inherit the land as of old, 11 show mercy to the people called by your name; Israel, whom you named your first-born. 12 Take pity on your holy city, Jerusalem, your dwelling place. 13 Fill Zion with your majesty, your temple with your glory. 14 Give evidence of your deeds of old; fulfill the prophecies spoken in your name, 15 reward those who have hoped in you, and let your prophets be proved true. 16 Hear the prayer of your servants, for you are ever gracious to your people; 17 thus it will be known to the very ends of the earth that you are the eternal God.
P S A L M

Psalm 79:8, 9, 11, 13

R: Show us, O Lord, the light of your kindness.

8 Remember not against us the iniquities of the past; may your compassion quickly come to us, for we are brought very low. (R) 9 Help us, O God our savior, because of the glory of your name; deliver us and pardon our sins for your name's sake. (R) 11 Let the prisoners' sighing come before you; with your great power free those doomed to death. 13 Then we, your people and the sheep of your pasture, will give thanks to you forever; through all generations we will declare your praise. (R)
G O S P E L
Mark 10:32-45

Jesus does not seem to be surprised by the request of James and John. One of the great dangers that any preacher or worker in the Kingdom God faces is that of beginning to think too highly of one's self in relation to others. It is imperative that we avoid this sin of pride and self-exaltation at all costs as it will only serve to destroy the inherent witness of the Gospel in our lives. Think of the scandal of the tele-evangelists of the 1980s and 1990s.

32 The disciples were on the way, going up to Jerusalem, and Jesus went ahead of them. They were amazed, and those who followed were afraid. Taking the Twelve aside again, he began to tell them what was going to happen to him. 33 "Behold, we are going up to Jerusalem, and the Son of Man will be handed over to the chief priests and the scribes, and they will condemn him to death and hand him over to the Gentiles 34 who will mock him, spit upon him, scourge him, and put him to death, but after three days he will rise." 35 Then James and John, the sons of Zebedee, came to him and said to him, "Teacher, we want you to do for us whatever we ask of you." 36 He replied, "What do you wish [me] to do for you?" 37 They answered him, "Grant that in your glory we may sit one at your right and the other at your left." 38 Jesus said to them, "You do not know what you are asking. Can you drink the cup that I drink or be baptized with the baptism with which I am baptized?" 39 They said to him, "We can." Jesus said to them,"The cup that I drink, you will drink, and with the baptism with which I am baptized, you will be baptized; 40 but to sit at my right or at my left is not mine to give but is for those for whom it has been prepared." 41 When the ten heard this, they became indignant at James and John. 42 Jesus summoned them and said to them, "You know that those who are recognized as rulers over the Gentiles lord it over them, and their great ones make their authority over them felt. 43 But it shall not be so among you. Rather, whoever wishes to be great among you will be your servant; 44 whoever wishes to be first among you will be the slave of all. 45 For the Son of Man did not come to be served but to serve and to give his life as a ransom for many."

my reflections
think: It is imperative that we avoid this sin of pride and self-exaltation at all costs.
________________________________________________________
_________________________________________________________
God's special verse/thought for me today________________
_________________________________________________________

T O D A Y ' S BLESSING LIST
Thank You Lord for: ____________________________________
_______________________________________________________
READ THE BIBLE IN ONE YEAR Psalm 59-67
WITH JESUS ON THE WAY TO CALVARY
Jesus had told His disciples already two times that He would undergo suffering in Jerusalem, but never as solemn and detailed as in this passage. He must have been very sad when as only reaction His two 'blind' apostles asked for honor and fame. And the way they spoke! All the people who had approached Jesus with a petition had done so with modesty; no one had ever demanded anything from Jesus, let alone without indicating what was being demanded. I really admire Jesus. In such a situation I might have flared up and scolded the two. But Jesus remains calm and kind and leads them slowly to the truth that following Him means also to "drink the cup." Our gospel passage begins with Mark saying that Jesus and His disciples were approaching Jerusalem, the city where Jesus would take up his Cross.
And Mark mentions that Jesus was walking ahead of them. This is highly symbolic. Mark wants to tell us that Jesus goes ahead and a real disciple has to follow – all the way to Calvary. We do not like to think of the cross, but nobody of us can avoid the cross. It can destroy a person or make us stronger. And we know now what his disciples did not know yet: the Cross was not the end but the gate towards resurrection and eternal reward.
A second message the Lord gives us is that to follow Him means to serve others. One of the most striking moments in the life of Jesus is when during the Last Supper He knelt down and washed the feet of His disciples, saying that He has given them now an example to do what He did for them. In His Kingdom, greatness does not consist of being served but in serving. No, it is not enough to shout: "I am saved, Halleluiah." We have to work for it by following faithfully in the footsteps of Jesus who walked to Jerusalem, stumbled there through the narrow streets weighed down by the Cross and finally climbing with the Cross the hill of Calvary. That's the
only road to resurrection, the only way to heaven. No wonder that Jesus once warned that the way to heaven is very narrow and troublesome. Only faith helps us to fix our eyes on what lies beyond the cross, beyond suffering: being with the Lord forever.
Fr. Rudy H.
REFLECTION QUESTION:
Am I able to accept the crosses God allows
to burden me? Do I have the faith to look beyond and trust that suffering unites me with the Lord?
Lord, I am more like James and John, looking for prestige and honor than thinking of the Cross. Strengthen me, Lord, to follow You on the Way of the Cross and so become worthy to be one day united with You in eternity.
St. Ferdinand III of Castille, pray for us.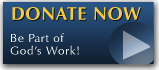 The FEAST is one of the happiest places on earth.

Click Here to find a Feast near you!
KERYGMA TV! is BACK
KERYGMA TV is on a new time slot and new channel Sundays 8 a.m. at IBC 13
Need Counseling? No Landline?
Now, you can use your mobile phone to call a friend for counseling at 09228407031. Or you may call our landlines 7266728, 7264709, 7259999 Mon-Fri 24-hrs, Sat 6am-5pm, Sun 6am-10am
BO BLOGS!
Go to Bo's Official Site and read his almost daily blog! Its not news, but thoughts and musings of Bo Sanchez. Get to know Bo in a more personal way --and find out what it means to live the life of a preacher. You get to enrich your faith as well.
DONATION
Remember to always donate your "first fruits"-not the last. Click on the "Donation" Box under the members menu - and you'll even see links to the nearest branches of the Banks where you can deposit.