READINGS for 2007-05-29
TO BRIBE OR NOT TO BRIBE?
"But offer no bribes..." – Sirach 35:11

"Can I see your driver's license, please?" asked the traffic policeman as I rolled down my car window. "What was my violation, sir?" I inquired. "Ma'am, no left turn po dito."
Honestly, I didn't notice that there was a no left turn sign. Besides, I used to pass by there before although it had been months since I last passed that road, so the policeman could be right after all.
I tried to reason out with the traffic enforcer but he kept on asking for my license. I had no choice but to give it to him. I pleaded that he let me go. He went again to the back of my car. I looked at my side mirror to check what he was doing. He was holding the booklet but the pen wasn't touching the paper. He only appeared to be writing something.
He eventually let me go without giving me a ticket. And I thank him profusely and uttered a blessing for him, I thank God too that I didn't give in to the temptation to bribe him. Judith C.
REFLECTION
Trust in the Lord to get you out of situations that are not of your own doing.

You find the right way of doing things always, Lord. May I learn to trust more readily.
1st READING


Sirach 35:1-12

The Law and its understanding is the heart of the wisdom of the Jewish People. It is in their understanding and observance of the Law that we discover a lot about how they think and why they act in the ways that they do. The Law is also a means by which God reveals His nature to them and thus is still important to us today if we want to discover who God really is. Let us use all the means we have at our disposal in order to improve our relationship with God.

1 To keep the Law is a great oblation, and he who observes the commandments sacrifices a peace offering. 2 In works of charity one offers fine flour, and when he gives alms he presents his sacrifice of praise. 3 To refrain from evil pleases the LORD, and to avoid injustice is an atonement. 4 Appear not before the LORD empty-handed, for all that you offer is in fulfillment of the precepts. 5 The just man's offering enriches the altar and rises as a sweet odor before the Most High. 6 The just man's sacrifice is most pleasing, nor will it ever be forgotten. 7 In generous spirit pay homage to the LORD, be not sparing of freewill gifts. 8 With each contribution show a cheerful countenance, and pay your tithes in a spirit of joy. 9 Give to the Most High as he has given to you, generously, according to your means. 10 For the LORD is one who always repays, and he will give back to you sevenfold. 11 But offer no bribes, these he does not accept! Trust not in sacrifice of the fruits of extortion, 12 for he is a God of justice, who knows no favorites.
P S A L M

Psalm 50:5-6, 7-8, 14, 23

R: To the upright I will show the saving power of God.

5 "Gather my faithful ones before me, those who have made a covenant with me by sacrifice." 6 And for the heavens proclaim his justice; for God himself is the judge. (R) 7 "Hear, my people, and I will speak; Israel, I will testify against you; God, your God, am I. 8 Not for your sacrifices do I rebuke you, for your burnt offering are before me always. (R) 14 "Offer to God praise as your sacrifice and fulfill your vows to the Most High. 23 He that offers praise as a sacrifice glorifies me; and to him that goes the right way I will show the salvation of God." (R)
G O S P E L
Mark 10:28-31

I think each of us has a certain mercenary element in the way that we understand service and commitment to others. True love does not. However, I do not think that any of us has yet reached perfection and hence the expression of true love in our lives. Jesus' life and ministry is a life and ministry for others. It does not add anything to Himself at all. This is the example we should seek to imitate. Let us pray for the grace to love and serve others in a selfless manner.

28 Peter began to say to him, "We have given up everything and followed you." 29 Jesus said, "Amen, I say to you, there is no one who has given up house or brothers or sisters or mother or father or children or lands for my sake and for the sake of the Gospel 30 who will not receive a hundred times more now in this present age: houses and brothers and sisters and mothers and children and lands, with persecutions, and eternal life in the age to come. 31 But many that are first will be last, and the last will be first."

my reflections
think: Let us pray for the grace to love and serve others in a selfless manner.

________________________________________________________
________________________________________________________

God's special verse/thought for me today________________
_________________________________________________________

T O D A Y ' S BLESSING LIST
Thank You Lord for: ____________________________________
_______________________________________________________
READ THE BIBLE IN ONE YEAR Psalm 52-58
DARE WITH GOD!
Ah, this Peter! He is so much like us! One moment enthusiastic, the next moment asking dumb questions! Unlike the rich man, Peter could proudly say, "Unlike that guy, we have left everything and followed you." And surely in his mind lingered the unspoken question, "What do we get from it?" Kindly, Jesus seems to ignore this rude approach. He answers him and us in a very honest way. Nobody who gives up everything for the Lord will leave empty-handed.
I have experienced this many times. 38 years ago, I left my home country, parents, relatives, brother, and friends. It was a risk. What would happen to me? But looking back now I can say that I was never alone. First, Japan became a country so dear to me that it pained me when I had to leave. Now I am 23 years in the Philippines and I "fought" to get a permanent visa because it has become a place where I feel more at home than in Germany. In parishes where I worked, I found kind people who took so much care of me that I came to think of them as my parents. I have found many friends and real brothers who took the place of the one I left behind. Believe it or not, I never felt homesick! At this point I have also to remember my mother.
She had given me up when I entered the Seminary and then left Germany. My only brother left her also when he became a married deacon assigned in a different diocese. She spent her last years in a home for the aged. And "accidentally" an old priest who lived also in this home visited her moments before she passed away so that she, who had given her two sons to the Church, died in the presence of and with the blessings of a priest.
On December 8, 2005, Pope Benedict XVI exclaimed at the end of his homily: "Have the courage to dare with God! Try it! Do not be afraid of him! Have the courage to risk with faith!
The words of the Pope echo the words of Jesus to his disciples when he challenged them to leave everything. His reward comes in unexpected ways – but also sufferings. But that's the topic for tomorrow's reflection. Fr. Rudy H.

REFLECTION QUESTION: When I feel that God asks me to give something or somebody up, am I ready to say Yes, like Mary did when she had to give up her plans of starting a big family?

Lord, often I feel that You demand too much. But I have not enough thought of Your promise. I know You are generous, but my trust in Your generosity is still weak. Give me the courage, Lord, to let myself fall into an abyss knowing that Your hands are there to catch me.
St. William Arnaud, martyr, pray for us.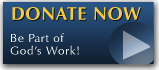 The FEAST is one of the happiest places on earth.

Click Here to find a Feast near you!
KERYGMA TV! is BACK
KERYGMA TV is on a new time slot and new channel Sundays 8 a.m. at IBC 13
Need Counseling? No Landline?
Now, you can use your mobile phone to call a friend for counseling at 09228407031. Or you may call our landlines 7266728, 7264709, 7259999 Mon-Fri 24-hrs, Sat 6am-5pm, Sun 6am-10am
BO BLOGS!
Go to Bo's Official Site and read his almost daily blog! Its not news, but thoughts and musings of Bo Sanchez. Get to know Bo in a more personal way --and find out what it means to live the life of a preacher. You get to enrich your faith as well.
DONATION
Remember to always donate your "first fruits"-not the last. Click on the "Donation" Box under the members menu - and you'll even see links to the nearest branches of the Banks where you can deposit.