READINGS for 2007-05-28
BELIEVE
"All things are possible with God." – Mark 10:27

One of the most challenging terms in my college years was when I had to take our thesis proposal subject for the second time. My groupmates and I had failed it the past term — miserably at that.
I was filled with insecurities, guilt and fear. Insecure because I felt like I wasn't good enough to do what we were doing, guilt because I felt like I was the one who slowed down our group, and fear that we would not make it again.
The week before our defense, I went to Mass regularly because that was the only time I felt solitude. Every day during that week, the priest's homily was always about having faith, on believing in God's powers that nothing is impossible for Him. My friends in the community also said the same thing: That I should believe that He will bring us through
the defense.
Even if it was really hard for me, I asked God to strengthen my faith... and what do you know? We did not only pass our defense, but we got the highest possible score! Truly, nothing is impossible with God! Tina M.
REFLECTION
What impossible thing do you require God to make possible?

When I believe in Your power and not my own, things happen. Thank You, Lord.

1st READING


Sirach 17:19-27

The Book of Ecclesiasticus was probably written when the Greek Empire was in the ascendancy. The author seems to be trying to demonstrate that the Jewish people have a history of wisdom like the Greeks. As such, the book is part history and part of the wisdom literature genre. As we read snippets from it over the next couple of weeks, let us remember these origins as it will help us understand the intention of the author in what we read.

19 To the penitent he provides a way back, he encourages those who are losing hope! 20 Return to the LORD and give up sin, pray to him and make your offenses few. 21 Turn again to the Most High and away from sin, hate intensely what he loathes; 22 who in the nether world can glorify the Most High in place of the living who offer their praise? 23 No more can the dead give praise than those who have never lived; they glorify the LORD who are alive and well. 24 How great is the mercy of the LORD, his forgiveness of those who return to him! 25 The like cannot be found in men, for not immortal is any son of man. 26 Is anything brighter than the sun? Yet it can be eclipsed. How obscure then the thoughts of flesh and blood! 27 God watches over the hosts of highest heaven, while all men are dust and ashes.
P S A L M

Psalm 32:1-2, 5, 6, 7

R: Let the just exult and rejoice in the Lord.

1 Blessed is he whose fault is taken away, whose sin is covered. 2 Blessed the man to whom the LORD imputes not guilt, in whose spirit there is no guile. (R) 5 Then I acknowledged my sin to you, my guilt I covered not. I said, "I confess my faults to the LORD," and you took away the guilt of my sin. (R) 6 For this shall every faithful man pray to you in time of stress. Though deep waters overflow, they shall not reach him. (R) 7 You are my shelter; from distress you will preserve me; with glad cries of freedom you will ring me round. (R)
G O S P E L
Mark 10:17-27

This dialogue between Jesus and the rich young man is a classic as regards the nature of conversion. It is also highly relevant to society today where we are often rich in other interests that the Gospel call often seems to be in second or third place in our priorities. Do we think that this is suitable within the context of our faith? I think not, as God should have the highest priority. This is the constant challenge we face, namely to ensure that God is put first in our lives.

17 As Jesus was setting out on a journey, a man ran up, knelt down before him, and asked him, "Good Teacher, what must I do to inherit eternal life?" 18 Jesus answered him, "Why do you call me good? No one is good but God alone. 19 You know the commandments: 'You shall not kill; you shall not commit adultery; you shall not steal; you shall not bear false witness; you shall not defraud; honor your father and your mother.'" 20 The man replied and said to him, "Teacher, all of these I have observed from my youth." 21 Jesus, looking at him, loved him and said to him, "You are lacking in one thing. Go, sell what you have, and give to [the] poor and you will have treasure in heaven; then come, follow me." 22 At that statement his face fell, and he went away sad, for he had many possessions. 23 Jesus looked around and said to his disciples, "How hard it is for those who have wealth to enter the kingdom of God!" 24 The disciples were amazed at his words. So Jesus again said to them in reply, "Children, how hard it is to enter the Kingdom of God! 25 It is easier for a camel to pass through the eye of a needle than for one who is rich to enter the Kingdom of God." 26 They were exceedingly astonished and said among themselves, "Then who can be saved?" 27 Jesus looked at them and said, "For human beings it is impossible, but not for God. All things are possible for God."

my reflections
think: God should have the highest priority.

________________________________________________________
_________________________________________________________
God's special verse/thought for me today________________
_________________________________________________________

T O D A Y ' S BLESSING LIST
Thank You Lord for: ____________________________________
_______________________________________________________
READ THE BIBLE IN ONE YEAR Psalm 45-51
THE TRAP OF THE SIN OF OMISSION
Blessed Robert Johnson, martyr, pray for us.
Chapter 10 of Mark points out who the real disciples of Jesus are. There is first the rich man approaching Jesus full of enthusiasm and eagerness. He seems to be the best candidate. He is serious, he wants to be saved, he can say what many of us cannot say, that he has kept most of the Ten Commandments. Maybe he was too eager, too emotional. That is why Jesus had to pull him down first from the clouds. We cannot become good followers of Christ by being guided by emotions only. They easily evaporate. Jesus remains calm and tells him: Please, no flattery, calm down, think clearly! Then He points him to the Commandments. Jesus quotes mostly negative Commandments. In other words the man has done nothing wrong to others. But what good has he done? With whom did he share his riches? How many poor people has he helped? In the Gospel of the Hebrews (which is not in the Bible but is considered by scholars to contain many authentic sayings of Jesus) the story of the encounter is more vivid. Here is a quotation from that gospel: "But the rich man began to scratch his head, and it pleased him not. And the Lord said to him, 'How can you say, I have kept the law and the prophets? For it is written in the law: You shall love your neighbor as yourself; and see, many of your brethren, sons of Abraham, are clad in filth, dying of hunger, and your house is full of many good things, and nothing at all goes out of it to them.'"
We discover here the danger of the sin of omission! When we don't steal or commit adultery, we think we are good. Not harming anybody and not committing these sins is only a first step on the way to perfection. Not doing bad things is good, but not doing good things is worse in the eyes of God. Why did Jesus look at him with love? I think Jesus looked at him with love because next he demands from him the greatest sacrifice and the man needs all the love of God to say Yes to it. But the rich man was not able to escape from the trap – like so many of us. Here is a suggestion for your next Confession: try to confess all the omissions you can detect in your life. It will not be easy and will take a little more time for the examination of conscience. But in doing so you will discover that there might be more sins of omission in your life than actual wrongdoings.
Fr. Rudy H.
REFLECTION QUESTION:
Have you ever confessed your sins of omission?
Oh, my God, how often have I fallen into this trap! I thought I am fine in your sight but was not aware of failing in what I should do. Thank you for this eye-opener.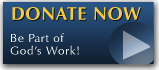 The FEAST is one of the happiest places on earth.

Click Here to find a Feast near you!
KERYGMA TV! is BACK
KERYGMA TV is on a new time slot and new channel Sundays 8 a.m. at IBC 13
Need Counseling? No Landline?
Now, you can use your mobile phone to call a friend for counseling at 09228407031. Or you may call our landlines 7266728, 7264709, 7259999 Mon-Fri 24-hrs, Sat 6am-5pm, Sun 6am-10am
BO BLOGS!
Go to Bo's Official Site and read his almost daily blog! Its not news, but thoughts and musings of Bo Sanchez. Get to know Bo in a more personal way --and find out what it means to live the life of a preacher. You get to enrich your faith as well.
DONATION
Remember to always donate your "first fruits"-not the last. Click on the "Donation" Box under the members menu - and you'll even see links to the nearest branches of the Banks where you can deposit.