READINGS for 2007-05-27
Solemnity of the Pentecost
MY VISITORS
"Whoever loves me will keep my word, and my Father will love him, and we will come to him and make our dwelling with him." – John 14:23

I would like to imagine that the Father, the Son, and the Holy Spirit are my visitors.
How do I treat them?
I dare not say that I am always a hospitable hostess. There are times, yes, when I am fully aware of their presence. I meet them regularly in my prayer time, in daily Mass, in the sacraments. But there are times when I don't even pay attention to them. How many times have I failed to listen to their persistent knocking at my door and I pretend to be sleeping? Or how many times have I looked the other way when they wanted me to see some situation where I could help?
It is not easy to be a perfect hostess when one's visitors are God the Father, the Son and the Holy Spirit. Human as we are, we will always fail. One thing never changes, though. No matter how unwelcoming we may sometimes be, our God never tires of wanting to dwell in us. TessVA.
REFLECTION:
How do you welcome the Father, the Son and the Holy Spirit in your life?
May I be Your perfect host always, Lord.
1st READING

Acts 2:1-11

Pentecost is a celebration of the power that God has given us to live the Christian life to the full. The Holy Spirit is His gift to us so that we are never left alone; the Holy Spirit always leads us in the path of truth and holiness towards humanity's ultimate goal, union with the Trinity. With the Holy Spirit we can grow in our faith and exercise the gifts that God gives us at Baptism for the building up of the Kingdom of God. Without the Holy Spirit we very quickly discover that the call to follow the Lord in all things is virtually impossible. The Holy Spirit is more often than not the difference between success and failure in our Christian walk.


1 When the time for Pentecost was fulfilled, the believers were all in one place together. 2 And suddenly there came from the sky a noise like a strong driving wind, and it filled the entire house in which they were. 3 Then there appeared to them tongues as of fire, which parted and came to rest on each one of them. 4 And they were all filled with the Holy Spirit and began to speak in different tongues, as the Spirit enabled them to proclaim. 5 Now there were devout Jews from every nation under heaven staying in Jerusalem. 6 At this sound, they gathered in a large crowd, but they were confused because each one heard them speaking in his own language. 7 They were astounded, and in amazement they asked, "Are not all these people who are speaking Galileans? 8 Then how does each of us hear them in his own native language? 9 We are Parthians, Medes, and Elamites, inhabitants of Mesopotamia, Judea and Cappadocia, Pontus and Asia, 10 Phrygia and Pamphylia, Egypt and the districts of Libya near Cyrene, as well as travelers from Rome, 11 both Jews and converts to Judaism, Cretans and Arabs, yet we hear them speaking in our own tongues of the mighty acts of God."
P S A L M
Psalm 104:1, 24, 31, 34, 29-30

R: Lord, send out your Spirit, and renew the face of the earth.

1 Bless the LORD, O my soul! O LORD, my God, you are great indeed! 24 How manifold are your works, O LORD! The earth is full of your creatures; (R) 31 May the glory of the LORD endure forever; may the LORD be glad in his works! 34 Pleasing to him be my theme; I will be glad in the LORD. (R) 29 If you take away their breath, they perish and return to their dust. 30 When you send forth your spirit, they are created, and you renew the face of the earth. (R)
2nd READING
Romans 8:8-17 or 1 Corinthians 12:3-7, 12-13

St. Paul knows what a difference the Spirit makes and wants us all to come to this realization. So often words are not enough to convince people of the truth today when it is not a matter of sheer logic. This is why the witness of our lives is so important when it comes to the proclamation of the Gospel. Paul encourages us to dispose or make available our lives to the power of the Holy Spirit and then just wait and see what is possible when the Spirit is allowed to move freely in our hearts and minds and souls. Go on, I dare you to surrender all to the power and grace of the Holy Spirit.

8 And those who are in the flesh cannot please God. 9 But you are not in the flesh; on the contrary, you are in the spirit, if only the Spirit of God dwells in you. Whoever does not have the Spirit of Christ does not belong to him. 10 But if Christ is in you, although the body is dead because of sin, the spirit is alive because of righteousness. 11 If the Spirit of the one who raised Jesus from the dead dwells in you, the one who raised Christ from the dead will give life to your mortal bodies also, through his Spirit that dwells in you. 12 Consequently, brothers, we are not debtors to the flesh, to live according to the flesh. 13 For if you live according to the flesh, you will die, but if by the Spirit you put to death the deeds of the body, you will live. 14 For those who are led by the Spirit of God are children of God. 15 For you did not receive a spirit of slavery to fall back into fear, but you received a Spirit of adoption, through which we cry, " Abba, Father!" 16 The Spirit itself bears witness with our spirit that we are children of God, 17 and if children, then heirs, heirs of God and joint heirs with Christ, if only we suffer with him so that we may also be glorified with him.
G O S P E L
John 14:15-16, 23b-26 or John 20:19-23

What does it mean to 'keep the Word of God' as mentioned in today's Gospel? There is no easy answer to this question. I tend to think that 'keeping God's Word' encompasses all that it means to commit our lives to being disciples of Jesus. Thus, we are talking about a life of obedience to the Will of God and allowing our own desires and wills to be conformed to that of Christ – a will that seeks only our best interests and indeed perfection. The first step in keeping the Word of God is to meditate upon it daily. The second is praying for the grace to follow its directions and the third is actually putting it into practice.

15 "If you love me, you will keep my commandments. 16 And I will ask the Father, and he will give you another Advocate to be with you always. 23 Whoever loves me will keep my word, and my Father will love him, and we will come to him and make our dwelling with him. 24 Whoever does not love me does not keep my words; yet the word you hear is not mine but that of the Father who sent me. 25 "I have told you this while I am with you. 26 The Advocate, the Holy Spirit that the Father will send in my name — he will teach you everything and remind you of all that I told you."

my reflections
think: Pentecost is a celebration of the power that God has given us to live the Christian life to the full.

________________________________________________________
_________________________________________________________
God's special verse/thought for me today________________
_________________________________________________________

T O D A Y ' S BLESSING LIST
Thank You Lord for: ____________________________________
_______________________________________________________
READ THE BIBLE IN ONE YEAR Psalm 38-44
SABBATH PAUSE
My weekly time with God
THANK YOU LIST
Things to be grateful for from the past week
________________________________________________________________
________________________________________________________________
_________________________________________________________________
SPECIAL NEEDS
Things to ask God for in the coming week
________________________________________________________________
_________________________________________________________________
________________________________________________________________
HIDDEN TREASURE
Most important word God told me this week
________________________________________________________________
_________________________________________________________________
_________________________________________________________________
AM I OPEN TO THE HOLY SPIRIT?
Who is the Holy Spirit? Where is He? Two questions which certainly shock members of Charismatic Communities. But they are asked by many faithful. Why don't many feel the Holy Spirit in their lives? Simply because the Holy Spirit doesn't come upon us in one flash, sort of a "born again" experience. The Spirit comes upon us in our Baptism, that is for sure, but He keeps coming to us, transforming us more and more in the image of Christ. The Spirit comes upon us even more fully in our Confirmation. The truth is, the Spirit comes upon us in a special way in every sacrament. And the most important condition for the coming of the Spirit is that our hearts are open, as were the heart of Mary and the apostles.
How often we speak of the Holy Spirit and yet live from some other spirit! Part of our challenge is to identify the presence of the Holy Spirit. The Gospel is clear that when we begin to understand Jesus Christ, this is an action of the Holy Spirit. Not only that, whenever we begin to discover truths in our lives and in our world, this also is an action of the Holy Spirit. And His work is not only to witness, but to reveal to us the meaning of Christ's words in our lives.
Many people in our time have come to recognize the list of Saint Paul, which tells us the works of the flesh as opposite to the works of the Spirit: immorality, impurity, lust, idolatry, sorcery, hatred, rivalry, jealousy, outbursts of fury, acts of selfishness, dissensions, factions, occasions of envy, drinking bouts, orgies... Whether we look on these actions just as possible addictions or not, we can recognize that actions such as these deeply damage the human capacity of personal relationship and show that a person is not open to the Spirit.
The Spirit, on the other hand, helps us live more deeply the gifts of our humanity in ways that are truly moral, ways that respect the human body and its sexuality, ways that are transparently good and healthy for us as humans. Saint Paul tells us that those who live in the Spirit have crucified the flesh with its passions and desires. This is very strong language, but also reflects the reality of trying to live good Spirit-filled lives. Fr. Rudy H.

REFLECTION QUESTION: Looking into my daily life – do I detect more works of the flesh or works of the Spirit? How can I become more open to the working of the Holy Spirit?

Lord, You sent Your Holy Spirit upon the disciples as well as upon us. I have marveled at the impact of the Spirit on the apostles and wondered why I don't feel this impact. I was and I am not open enough to let the Holy Spirit take over my life. I am afraid of "crucifying the flesh." Lord, give me the courage to finally do it.

St. Frederick, bishop, pray for us.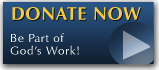 The FEAST is one of the happiest places on earth.

Click Here to find a Feast near you!
KERYGMA TV! is BACK
KERYGMA TV is on a new time slot and new channel Sundays 8 a.m. at IBC 13
Need Counseling? No Landline?
Now, you can use your mobile phone to call a friend for counseling at 09228407031. Or you may call our landlines 7266728, 7264709, 7259999 Mon-Fri 24-hrs, Sat 6am-5pm, Sun 6am-10am
BO BLOGS!
Go to Bo's Official Site and read his almost daily blog! Its not news, but thoughts and musings of Bo Sanchez. Get to know Bo in a more personal way --and find out what it means to live the life of a preacher. You get to enrich your faith as well.
DONATION
Remember to always donate your "first fruits"-not the last. Click on the "Donation" Box under the members menu - and you'll even see links to the nearest branches of the Banks where you can deposit.