READINGS for 2007-05-26
CANDIDATE #1
Peter asked Jesus. "What about him, Lord?" – John 21:21

May I take a stab at explaining Filipinos' penchant for beauty pageants? I believe that our inordinate fondness for these programs stem from our natural tendencies to find fault.
"Oh my God! Candidate 21's thighs are bigger than mine – and I'm a varsity soccer player!"
"Candidate 32 should thank Funeraria Paz for her makeup."
"Candidate 43's gown reminds me of home – it's made from the same material as our curtains!"
Admit it: In our humanity and frailty, there's this natural high in feeling one is better whenever the chance to compare arises. There's just this innate tendency in most of us to compare ourselves with others.
Take Peter for example. He had just told Jesus he loved Him three times to make up for his three-time denial days before. Yet he already had the nerve to ask Jesus what the fate of John would be.
Step Four of the 12-Step Recovery program states, "We made a searching and fearless moral inventory of ourselves." Let's cease from either taking comfort in comparing ourselves with someone worse off than we are or be envious of people who are making progress. Only when we focus on our own issues will our spiritual progress take place. Roy M.
REFLECTION:
Made fun of anyone lately?

Forgive me, Father, for my penchant to critcize and judge others.
1st READING


Acts 28:16-20, 29-31

Paul remains under a form of house arrest for a period of two years, a time when he never ceased to proclaim the Gospel at every opportunity. It is at this time that a number of his letters were written as he sought to encourage the communities he had begun in their walk of faith. I doubt Paul ever spent much time thinking of himself except to prepare himself for the life to come. Let us draw inspiration from his life – inspiration to love and serve God unconditionally.

16 When he entered Rome, Paul was allowed to live by himself, with the soldier who was guarding him. 17 Three days later he called together the leaders of the Jews. When they had gathered he said to them, "My brothers, although I had done nothing against our people or our ancestral customs, I was handed over to the Romans as a prisoner from Jerusalem. 18 After trying my case the Romans wanted to release me, because they found nothing against me deserving the death penalty. 19 But when the Jews objected, I was obliged to appeal to Caesar, even though I had no accusation to make against my own nation. 20 This is the reason, then, I have requested to see you and to speak with you, for it is on account of the hope of Israel that I wear these chains." [29] 29 30 He remained for two full years in his lodgings. He received all who came to him, 31 and with complete assurance and without hindrance he proclaimed the Kingdom of God and taught about the LORD Jesus Christ.
P S A L M

Psalm 11:4, 5, 7

R: The just will gaze on your face, O Lord.

4 The LORD is in his holy temple; the LORD's throne is in heaven. His eyes behold, his searching glance is on mankind. (R) 5 The LORD searches the just and the wicked; the lover of violence he hates. 7 For the LORD is just, he loves just deeds; the upright shall see his face. (R)
G O S P E L

John 21:20-25

Each of us has our own unique role to play in the plan of God for the Church. We should seek to be satisfied with God's Will for our life and not be jealous of another's role as this will only lead to further discontentment and ultimately disillusionment. The Lord's wisdom is far beyond ours and there are times when it is best just to submit to it and trust that God knows best.


20 Peter turned and saw the disciple following whom Jesus loved, the one who had also reclined upon his chest during the supper and had said, "Master, who is the one who will betray you?" 21 When Peter saw him, he said to Jesus, "Lord, what about him?" 22 Jesus said to him, "What if I want him to remain until I come? What concern is it of yours? You follow me." 23 So the word spread among the brothers that that disciple would not die. But Jesus had not told him that he would not die, just "What if I want him to remain until I come? [What concern is it of yours?]" 24 It is this disciple who testifies to these things and has written them, and we know that his testimony is true. 25 There are also many other things that Jesus did, but if these were to be described individually, I do not think the whole world would contain the books that would be written.

my reflections
think: Each of us has our own unique role to play in the plan of God for the Church.
________________________________________________________
_________________________________________________________
God's special verse/thought for me today________________
_________________________________________________________

T O D A Y ' S BLESSING LIST
Thank You Lord for: ____________________________________
_______________________________________________________
READ THE BIBLE IN ONE YEAR Psalm 34-37
TWO ENDINGS – TWO BEGINNINGS
Today we read the last verses of two New Testament books, the Acts of the Apostles and John's gospel. But both endings do not end but are open. Let us look at the Acts. Paul has reached Rome, the capital of the mighty Empire. He is a prisoner but without having had his trial yet he lives in his own lodgings, chained to a soldier. But this situation allows him to preach freely to all who visit him. At the end of Acts the Good News had reached the center of the Empire. And so this book came to an end. But the Good News continued and continues to spread. Having reached Rome, nothing and nobody would be able to stop it from conquering the world. And nothing could and will ever stop it from being proclaimed.
The Good News has gone out and will continue to go out, as Jesus had foretold, into the whole world. Today, there is, I think, no country where the Good News is not yet proclaimed – even though in some the faith is suppressed. And yet, it is amazing that especially in those countries the faith of Christians is very strong, that there are many vocations to the priesthood and to religious life, while vocations in free countries are diminishing. If our parents take this task seriously and bring their children up in the faith, we will have also more vocations again and our Church will be more credible and stronger again.
The end of John's gospel can make one feel sad. The evangelist has to admit that what he has written about Jesus' teachings and deeds is only a fracture of what Jesus actually said and did throughout his years here on earth. But what is written is enough to know and love the Lord and become his followers.
The two New Testament books found their end, but both endings make us look forward to the marvelous development of Christ's teachings in the world. And we are part of this development. Not only that we have received the faith of John and of Paul, no, as they did everything to give their faith to the next generation our task is to follow their example. Whether the next generations will be Christian generations depends very much on our exemplary Christian life and on our sharing of God's Word with those we meet in daily life. What a task! God needs us! What a privilege — and what a responsibility!
Fr. Rudy H.
REFLECTION QUESTION:
What do I do that the Good News will reach the next generation?
Lord, I feel the responsibility to hand over my faith to the next generation. May Your Holy Spirit help me in this task!
St. Becan, hermit, pray for us.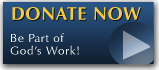 The FEAST is one of the happiest places on earth.

Click Here to find a Feast near you!
KERYGMA TV! is BACK
KERYGMA TV is on a new time slot and new channel Sundays 8 a.m. at IBC 13
Need Counseling? No Landline?
Now, you can use your mobile phone to call a friend for counseling at 09228407031. Or you may call our landlines 7266728, 7264709, 7259999 Mon-Fri 24-hrs, Sat 6am-5pm, Sun 6am-10am
BO BLOGS!
Go to Bo's Official Site and read his almost daily blog! Its not news, but thoughts and musings of Bo Sanchez. Get to know Bo in a more personal way --and find out what it means to live the life of a preacher. You get to enrich your faith as well.
DONATION
Remember to always donate your "first fruits"-not the last. Click on the "Donation" Box under the members menu - and you'll even see links to the nearest branches of the Banks where you can deposit.