READINGS for 2007-05-25
THE CRYING ROOM
Jesus said to him, "Feed my sheep." – John 21:17

I was deeply moved and saddened when Pope John Paul II died. After he passed away, I felt orphaned. We did not simply lose a leader, we had lost a spiritual father. As we waited for white smoke to come out of the Sistine Chapel, we also learned about the richness of tradition and history surrounding the election of a new Pope. One of the things that struck me the most was the news that when a cardinal is elected as supreme Pontiff by his peers, he is first asked if he accepts the responsibility (to the very end, the leap of faith is every person's choice to make!). If he does, he walks his way to a room called the Crying Room – the Room of Tears – and there, he is fitted with his vestments before he is presented to the waiting world. I bet any man who walks in there, realizing the overwhelming task before him, would be moved to tears!
Habemus Papam! We have a Pope! Shortly after, a formal inauguration takes place, with the choir chanting, "Tu es Petrus," the words Jesus spoke to Peter when he asked Peter to feed his sheep and called him the Rock upon which He would build His church.
Friends, let us pray for our Holy Father, as he strives to do the task of feeding us, his sheep. Cotics C.
REFLECTION
How has Jesus called you to love Him today?

Lord, we pray for our Holy Father. Strengthen him as he carries Your burden here on earth.
1st READING


Acts 25:13-21

Paul does not cease to proclaim the Gospel even when prudence might be suggesting to him to lay low for a bit and see if that might not go well with him when the trial comes in Rome. Paul is not interested in justifying himself before an earthly tribunal. He knows that he has not done anything wrong morally speaking. Yes, he may not be obeying some of the civil laws of the land but they are morally questionable anyway! Paul remains a source of inspiration to all evangelists even up to today.

13 King Agrippa and Bernice arrived in Caesarea on a visit to Festus. 14 Since they spent several days there, Festus referred Paul's case to the king, saying, "There is a man here left in custody by Felix. 15 When I was in Jerusalem the chief priests and the elders of the Jews brought charges against him and demanded his condemnation. 16 I answered them that it was not Roman practice to hand over an accused person before he has faced his accusers and had the opportunity to defend himself against their charge. 17 So when [they] came together here, I made no delay; the next day I took my seat on the tribunal and ordered the man to be brought in. 18 His accusers stood around him, but did not charge him with any of the crimes I suspected. 19 Instead they had some issues with him about their own religion and about a certain Jesus who had died but who Paul claimed was alive. 20 Since I was at a loss how to investigate this controversy, I asked if he were willing to go to Jerusalem and there stand trial on these charges. 21 And when Paul appealed that he be held in custody for the Emperor's decision, I ordered him held until I could send him to Caesar."
Psalm 103:1-2, 11-12, 19-20

R: The Lord has established his throne in heaven.

1 Bless the LORD, O my soul; and all my being, bless his holy name. 2 Bless the LORD, O my soul, and forget not all his benefits. (R) 11 For as the heavens are high above the earth, so surpassing is his kindness toward those who fear him. 12 As far as the east is from the west, so far has he put our transgressions from us. (R) 19 The LORD has established his throne in heaven, and his kingdom rules over all. 20 Bless the LORD, all you his angels, you mighty in strength, who do his bidding. (R)
G O S P E L
John 21:15-19

Perhaps Jesus repeats His question to Peter three times as an indication to the number of times it will be asked of him in terms of suffering in the years to come. That is, Jesus knows that the faith of Peter will be tested in many ways and he wants to prepare Peter for this ordeal. Just as Peter has demonstrated his weakness in the face of trial in denying Jesus, so will he continue to be tested from this day forward. Let us pray that we will have faith when testing times come to us.

15 When they had finished breakfast, Jesus said to Simon Peter, "Simon, son of John, do you love me more than these?" He said to him, "Yes, LORD, you know that I love you." He said to him, "Feed my lambs." 16 He then said to him a second time, "Simon, son of John, do you love me?" He said to him, "Yes, Lord, you know that I love you." He said to him, "Tend my sheep." 17 He said to him the third time, "Simon, son of John, do you love me?" Peter was distressed that he had said to him a third time, "Do you love me?" and he said to him, "LORD, you know everything; you know that I love you." [Jesus] said to him, "Feed my sheep." 18 Amen, amen, I say to you, when you were younger, you used to dress yourself and go where you wanted; but when you grow old, you will stretch out your hands, and someone else will dress you and lead you where you do not want to go." 19 He said this signifying by what kind of death he would glorify God. And when he had said this, he said to him, "Follow me."
my reflections
think: Let us pray that we will have faith when testing times come to us.

________________________________________________________
_________________________________________________________


God's special verse/thought for me today_______________________
_________________________________________________________

T O D A Y ' S BLESSING LIST
Thank You Lord for: ______________________________________
______________________________________________________
READ THE BIBLE IN ONE YEAR Psalm 27-33
PETER – JESUS – AND I
One of the highlights of our pilgrimage to the Holy Land was that moment when we visited the place where tradition has it that the risen Lord appeared to His apostles at the lakeside, ate with them and then turned to Peter with the crucial question,"Simon bar Jonah, do you love me more than these?" This is a question Jesus poses to every one of us. He loves us so much that He gave His life for us on the Cross. And love is to be answered by love.
We notice several important points in this narrative. First, that Jesus does not call him 'Peter' anymore because the 'Rock' had proven to be very soft; he had denied His Lord three times. He had first to prove himself again as worthy of this name. When we sin we remain children of God, of course, but we have to prove ourselves again that we are worthy of this privilege. Then, the fact that Jesus talks to him is important. Peter had failed his Master. We would not have been surprised if Jesus had chosen another apostle to become the 'rock'. But in the Old Testament we discovered that God gives to people who fail him another chance. Jesus follows the example of his Father. This is really Good News for us. It pains me when I hear,"I don't dare go to confession anymore, because surely the Lord will not forgive me again." Wrong! Pope Benedict's first encyclical letter begins with the words, "God is Love." Of course, we cannot go on sinning "because God is good and will forgive me." That would be an abuse of God's mercy and love.
Finally, Jesus is full of understanding; He knows how weak we are. In the Greek text, Jesus asks Peter two times for the highest form of love, agape. But Peter, after his failure, has become more humble and answers that he loves Jesus but he uses a word that is used for the second form of love, philia. He does not brag anymore. He feels sad that he cannot love the Lord yet in the highest form possible. Then Jesus asks him a third time and uses philia. In other words, he meets Peter where he is now in order to lead him over the years to the point of agape. And Peter would show this highest form when at the end he will give in Rome his life for his Master. Jesus demands much; His ideals are high. But when He sees that we are not yet ready He meets us in order to guide us further towards the ideal. What sensitivity! What a love! That's our Lord!
Fr. Rudy H.
REFLECTION QUESTION:
Do I love or fear the Lord?
Lord, like Peter I still lack love for You. Please, guide me and bring me to the point of being ready to do everything for You – out of love.
St. Mary Magdalene de Pazzi, pray for us.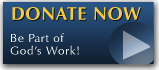 The FEAST is one of the happiest places on earth.

Click Here to find a Feast near you!
KERYGMA TV! is BACK
KERYGMA TV is on a new time slot and new channel Sundays 8 a.m. at IBC 13
Need Counseling? No Landline?
Now, you can use your mobile phone to call a friend for counseling at 09228407031. Or you may call our landlines 7266728, 7264709, 7259999 Mon-Fri 24-hrs, Sat 6am-5pm, Sun 6am-10am
BO BLOGS!
Go to Bo's Official Site and read his almost daily blog! Its not news, but thoughts and musings of Bo Sanchez. Get to know Bo in a more personal way --and find out what it means to live the life of a preacher. You get to enrich your faith as well.
DONATION
Remember to always donate your "first fruits"-not the last. Click on the "Donation" Box under the members menu - and you'll even see links to the nearest branches of the Banks where you can deposit.