READINGS for 2007-05-24
FALSELY ACCUSED
...he was being accused... – Acts 22:30

My dad was the manager, cashier and incharge of catering services of a popular restaurant during the 50s and 60s. Using his innate management and marketing skills, he was able to run the operations of the restaurant smoothly and bring in a lot of good business to the company. That may be the reason why the restaurant owner entrusted him with great responsibilities.
One day, my dad was called in to the owner's office. The owner told him that he received a report that my dad was referring customers to another restaurant where my dad's brother was working as a cook. My dad denied the allegations and declared that he was innocent. But the owner remained suspicious of him.
My dad resigned. He found another job in a cosmetics firm.
But after a few months, his previous employer asked him to come back and work for him again.
My dad learned that when he left, the restaurant had been mismanaged because no one was capable of handling his job. Besides, everyone found out who had spread the malicious report about my dad. God was good and just. My dad was proven innocent and
got his job back. Judith C.
REFLECTION
Do you take care not to falsely accuse others?

When I am unjustly rated, be my justice, Lord.
1st READING


Acts 22:30; 23:6-11

Paul's setting of the Sadducees against the Pharisees merely demonstrates to us, the readers, that the charges against him have no real basis. In fact, they are merely the result of jealous individuals who want to get rid of him. Paul knows that this ploy will only delay proceedings a short while; he is probably resigned to the fact that he will soon die.

30 Wishing to determine the truth about why Paul was being accused by the Jews, the Roman Commander freed him and ordered the chief priests and the whole Sanhedrin to convene. Then he brought Paul down and made him stand before them. 23: 6 Paul was aware that some were Sadducees and some Pharisees, so he called out before the Sanhedrin, "My brothers, I am a Pharisee, the son of Pharisees; [I] am on trial for hope in the resurrection of the dead." 7 When he said this, a dispute broke out between the Pharisees and Sadducees, and the group became divided. 8 For the Sadducees say that there is no resurrection or angels or spirits, while the Pharisees acknowledge all three. 9 A great uproar occurred, and some scribes belonging to the Pharisee party stood up and sharply argued, "We find nothing wrong with this man. Suppose a spirit or an angel has spoken to him?" 10 The dispute was so serious that the commander, afraid that Paul would be torn to pieces by them, ordered his troops to go down and rescue him from their midst and take him into the compound. 11 The following night the LORD stood by him and said, "Take courage. For just as you have borne witness to my cause in Jerusalem, so you must also bear witness in Rome."
P S A L M

Psalm 16:1-2, 5, 7-8, 9-10, 11

R: Keep me safe, O God; you are my hope.

1 Keep me, O God, for in you I take refuge; 2 I say to the LORD, "My LORD are you." 5 O LORD, my allotted portion and my cup, you it is who hold fast my lot. (R) 7 I bless the LORD who counsels me; even in the night my heart exhorts me. 8 I set the LORD ever before me; with him at my right hand I shall not be disturbed. (R) 9 Therefore my heart is glad and my soul rejoices, my body, too, abides in confidence; 10 because you will not abandon my soul to the nether world, nor will you suffer your faithful one to undergo corruption. (R) 11 You will show me the path to life, fullness of joys in your presence, the delights at your right hand forever. (R)
G O S P E L
John 17:20-26

It is our hope of sharing in the Glory of God that is one of the inspirations that impels us to keep on going in the Lord's service. Let us never forget this and thus meditate upon His Glory often so that we will continually be strengthened by this hope. Jesus places a lot of store in the hope that He has instilled within us because He knows that there are always 'troubled times ahead'– times when we will be tempted to give up and go another path.
20 "I pray not only for them, but also for those who will believe in me through their word, 21 so that they may all be one, as you, Father, are in me and I in you, that they also may be in us, that the world may believe that you sent me. 22 And I have given them the glory you gave me, so that they may be one, as we are one, 23 I in them and you in me, that they may be brought to perfection as one, that the world may know that you sent me, and that you loved them even as you loved me. 24 Father, they are your gifts to me. I wish that where I am they also may be with me, that they may see my glory that you gave me, because you loved me before the foundation of the world. 25 Righteous Father, the world also does not know you, but I know you, and they know that you sent me. 26 I made known to them your name and I will make it known, that the love with which you loved me may be in them and I in them."

my reflections
think: It is our hope of sharing in the Glory of God that impels us to keep on going in the Lord's service.
________________________________________________________
________________________________________________________


God's special verse/thought for me today_______________________
_________________________________________________________

T O D A Y ' S BLESSING LIST
Thank You Lord for: ______________________________________
_______________________________________________________
READ THE BIBLE IN ONE YEAR Psalm 21-26
CHRIST'S PLEA FOR UNITY
We continue to listen to Christ's prayer. And He opens here His heart with a fervent prayer for unity. Jesus knows only too well that the most destructive activity of the Evil One is creating disunity. A look into world history reveals that there was never a time without a war going on in several parts of the world. These were most of the time political wars. Then came the time of religious disunity. Jews were split into factions and sects. Next, Jews persecuted Christians, and then Christians persecuted the Jews. But why focus on other religions? Christianity splits again and again. Sects broke from the Church, the Eastern Church and the Western Church was and still remains divided. Catholics and Protestants have fought each other in the name of Jesus Christ. Even in our parish organizations we find too often disunity. How many sins against unity are committed within Parish Councils! Charismatic communities split into two or even three! And Jesus, in His last moments with His disciples prayed so hard: "May they all be one, Father, as we are one!" A genuine follower of Christ, therefore, can never accept or get used to it. Pope John Paul II wrote in 1995 a beautiful Encyclical about Christian unity. He reached out to other Christian churches and non- Christian religions. What can I do for unity? As Jesus had prayed for unity, we follow His example and continue His prayer. But this is not enough. It is our task as Christ's disciples to avoid anything that might create disunity, be it in our families, in a Christian community, or at our work place. Instead of contributing to disunity by gossip and negative talk about others (as it happens sometimes even after Mass on the steps of the Church), we try to find something good in each other and build up each other with charity and respect. We try to become peacemakers where we sense disunity or even find it evident. St. Cyprian wrote in a commentary on the Lord's Prayer, "God does not accept the sacrifice of a sower of disunion, but commands that he depart from the altar so that he may first be reconciled with his brother. For God can be appeased only by prayers that make peace. To God, the better offering is peace, brotherly concord and a people made one in the unity of the Father, Son and Holy Spirit."Fr. Rudy H.

REFLECTION QUESTION: Am I in my environment a cause of unity or disunity? What do I do and what can I do for unity among people?

Lord, Your prayer has touched me and made me realize that I have not worked for unity the way You expect it. With the help of the Holy Spirit, the Spirit of unity, I try again so that Your prayer will eventually find fulfillment.
St. Afra, martyr, pray for us.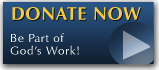 The FEAST is one of the happiest places on earth.

Click Here to find a Feast near you!
KERYGMA TV! is BACK
KERYGMA TV is on a new time slot and new channel Sundays 8 a.m. at IBC 13
Need Counseling? No Landline?
Now, you can use your mobile phone to call a friend for counseling at 09228407031. Or you may call our landlines 7266728, 7264709, 7259999 Mon-Fri 24-hrs, Sat 6am-5pm, Sun 6am-10am
BO BLOGS!
Go to Bo's Official Site and read his almost daily blog! Its not news, but thoughts and musings of Bo Sanchez. Get to know Bo in a more personal way --and find out what it means to live the life of a preacher. You get to enrich your faith as well.
DONATION
Remember to always donate your "first fruits"-not the last. Click on the "Donation" Box under the members menu - and you'll even see links to the nearest branches of the Banks where you can deposit.