READINGS for 2007-05-18
GOD WILL MAKE A WAY
"... Amen, amen, I say to you, whatever you ask the Father in my name he will give you."" – John 16:23

We were on our way to a healing session by a Filipino priest who was known to have raised someone pronounced clinically dead. I was going to meet my six-year-old son and his nanny in the church so that my son could be prayed over. However, all roads going to the church were blocked and cars were parked everywhere. My husband and I decided to turn back. When I called the driver with my son to instruct him to turn back also, it was too late — the nanny and my son had gone inside the church to look for me.
The nanny was shocked to find the church jam-packed with people from the door to the altar. She didn't know where to begin looking for me. Suddenly, two women approached her and told the people to let her through. The women led her to the very front where the priest was doing the healing.
Our others friends waited for hours for their turn to be prayed over while my son who just arrived was done in less than 20 minutes! A lot of times we think that God doesn't know what's happening with us. The truth is He is thinking of us every single moment. He knows what we need even before we ask. Ronna L.
REFLECTION:
Have we surrendered all the desires of our heart to God?

When trials block my way, guide me, Lord, that I may reach the Promised Land.
1st READING


Acts 18:9-18

It is important for us to recognize that Paul stays in Corinth for eighteen months to work with the people that he has just evangelized. Conversion is rarely an instantaneous event. Yes, it begins somewhere, but unless the initial experience is built upon through formation and discipleship, it will not last for long. What a pity it would be to begin to walk the road of holiness and give up some way along because of a lack of perseverance on our part or on the part of those who are discipling us.

9 One night in a vision the LORD said to Paul, "Do not be afraid. Go on speaking, and do not be silent, 10 for I am with you. No one will attack and harm you, for I have many people in this city." 11 He settled there for a year and a half and taught the word of God among them. 12 But when Gallio was proconsul of Achaia, the Jews rose up together against Paul and brought him to the tribunal, 13 saying, "This man is inducing people to worship God contrary to the law!" 14 When Paul was about to reply, Gallio spoke to the Jews, "If it were a matter of some crime or malicious fraud, I should with reason hear the complaint of you Jews; 15 but since it is a question of arguments over doctrine and titles and your own law, see to it yourselves. I do not wish to be a judge of such matters!" 16 And he drove them away from the tribunal. 17 They all seized Sosthenes, the synagogue official, and beat him in full view of the tribunal. But none of this was of concern to Gallio. 18 Paul remained for quite some time, and after saying farewell to the brothers he sailed for Syria, together with Priscilla and Aquila. At Cenchreae he had his hair cut because he had taken a vow.
P S A L M

Psalm 47:2-3, 4-5, 6-7

R: God is king of all the earth.

1 [2] All you peoples, clap your hands, shout to God with cries of gladness, 2 [3] for the LORD, the Most High, the awesome, is the great king over all the earth. (R) 3 [4] He brings peoples under us; nations under our feet. 4 [5] He chooses for us our inheritance, the glory of Jacob, whom he loves. (R) 5 [6] God mounts his throne amid shouts of joy; the LORD, amid trumpet blasts. 6 [7] Sing praise to God, sing praise; sing praise to our king, sing praise. (R)
G O S P E L
John 16:20-23

Again the Lord encourages us to persevere through suffering. There is very little in life that is good that comes without us having to exert ourselves at least a little. Dietrich Bonhoeffer, a Lutheran theologian and pastor, once said that God's Grace is not cheap. This is a great insight to have in that it helps us to realize that our lives have been bought with a price – the death of Christ–– thus how can we even begin to think that a life of discipleship is going to be without struggles and suffering?

20 "Amen, amen, I say to you, you will weep and mourn, while the world rejoices; you will grieve, but your grief will become joy. 21 When a woman is in labor, she is in anguish because her hour has arrived; but when she has given birth to a child, she no longer remembers the pain because of her joy that a child has been born into the world. 22 So you also are now in anguish. But I will see you again, and your hearts will rejoice, and no one will take your joy away from you. 23 On that day you will not question me about anything. Amen, amen, I say to you, whatever you ask the Father in my name he will give you."
my reflections
think: What a pity it would be to begin to walk the road of holiness and give up some way along because of a lack of perseverance on our part or on the part of those who are discipling us.
________________________________________________________
_________________________________________________________
God's special verse/thought for me today________________
_________________________________________________________

T O D A Y ' S BLESSING LIST
Thank You Lord for: ____________________________________
_______________________________________________________
READ THE BIBLE IN ONE YEAR Job 33-36
MOMENTS OF SPIRITUAL DISCOURAGEMENT
Our common image of St. Paul is that of a very strong personality. But even in the life of the strongest person comes a moment of weakness. I am glad that St. Luke inserted the first sentences of today's first reading into his account of Paul's mission. The Lord had to speak to him in a vision. Paul was discouraged. It was a typical human reaction of a person with intense emotions. It was a moment of spiritual discouragement. It was the satanic temptation to give up and leave a whole city in his hands.
Many of us shy away from difficulties and seek to go the easiest way. Life is difficult enough, we say, and don't like to add more problems. These are moments of sadness because we face our own weakness. But giving in to weakness makes us even weaker. Paul was lucky to hear the encouraging words of the Lord in a vision. We don't have visions but we have the Word of God in Holy Scriptures. There we can find consolation.
We have also the moment of Confession where we can open our problems to the priest through whom the Lord speaks and gives direction. We have Christ present in the Blessed Sacrament. Remain there in moments of weakness and uncertainty until you know what God's word for you is. During my Novitiate I encountered a severe crisis because I got scared of my future as a priest. I felt weak and my timid character seemed not the right basis for such a tremendous task. So I went to my Novice Master and told him, "I am afraid of proceeding. I think I have to leave the Seminary." The old priest nodded and said gently: "I understand. Go to the Chapel and talk it over with the Lord present in the Tabernacle.
And don't leave the Chapel until you have a clear answer to your problem." I do not know anymore how long I stayed; I had, of course, no vision; I did not hear the voice of the Lord with my physical ears. But when I left the Chapel I knew with a clarity and certainty that amazed me: Since the Lord has called me, He will give me the strength. In moments of spiritual discouragement, never give in but know where to go; know where the source of new strength can be found. And Go! Fr. Rudy H.

REFLECTION QUESTION: What do you do when you are discouraged? Whom do you consult?

Lord, I realize that moments of discouragement are normal, that even saints are not exempt from them. I realize that they are temptations to give up working for you. Let me in such moments always remember today's reflection and seek and find strength with You.

St. Felix of Spoleto, bishop and martyr, pray for us.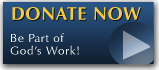 The FEAST is one of the happiest places on earth.

Click Here to find a Feast near you!
KERYGMA TV! is BACK
KERYGMA TV is on a new time slot and new channel Sundays 8 a.m. at IBC 13
Need Counseling? No Landline?
Now, you can use your mobile phone to call a friend for counseling at 09228407031. Or you may call our landlines 7266728, 7264709, 7259999 Mon-Fri 24-hrs, Sat 6am-5pm, Sun 6am-10am
BO BLOGS!
Go to Bo's Official Site and read his almost daily blog! Its not news, but thoughts and musings of Bo Sanchez. Get to know Bo in a more personal way --and find out what it means to live the life of a preacher. You get to enrich your faith as well.
DONATION
Remember to always donate your "first fruits"-not the last. Click on the "Donation" Box under the members menu - and you'll even see links to the nearest branches of the Banks where you can deposit.