READINGS for 2007-05-17
BACKSEAT DRIVER
If you are lost, you yourselves must take the blame for it! – Acts 18:6

"We are lost—again," I told the company driver assigned to me.
My driver was new. The one he replaced, who had been my driver for nine years, resigned because he found a better job abroad. Being my driver for such a long time, he knew the routes to the places I frequented. So I just read in the car and left the driving to him.
When the new driver took over, I presumed he knew the places I went to, so I read in the car, as had been my habit, and left the driving to him. But in the first week, we often got lost. Much as I didn't want to, I became a backseat driver for a month or so, until my new driver became familiar with the routes.
When it comes to my own life, I'm responsible for where I go. While the Lord is there to lead me, I'm the driver and so I should know where I am going and be familiar with the routes I have to take toward a happy life here on earth and on to heaven. If I get lost, as the reading today points out, I have only myself to blame. Cynthia S.
REFLECTION:
Do you know how to take responsibility for your own actions?

Lord, guide me; don't let me go astray on my way to You.
1st READING
Acts 18:1-8

Paul did a lot of his evangelistic work using connections and relationships he had formed at earlier times. This is a wise way to spread influence no matter what it is you happen to be selling or promoting. We should follow Paul's example and use the relationships that we have to further the work of the Gospel as much as we can. This is the call that we commit ourselves to at Baptism. Let us be faithful to this call and work to draw others into the Kingdom of God.

1 Paul left Athens and went to Corinth. 2 There he met a Jew named Aquila, a native of Pontus, who had recently come from Italy with his wife Priscilla because Claudius had ordered all the Jews to leave Rome. He went to visit them 3 and, because he practiced the same trade, stayed with them and worked, for they were tentmakers by trade. 4 Every sabbath, he entered into discussions in the synagogue, attempting to convince both Jews and Greeks. 5 When Silas and Timothy came down from Macedonia, Paul began to occupy himself totally with preaching the Word, testifying to the Jews that the Messiah was Jesus. 6 When they opposed him and reviled him, he shook out his garments and said to them, "Your blood be on your heads! I am clear of responsibility. From now on I will go to the Gentiles." 7 So he left there and went to a house belonging to a man named Titus Justus, a worshiper of God; his house was next to a synagogue. 8 Crispus, the synagogue official, came to believe in the LORD along with his entire household, and many of the Corinthians who heard believed and were baptized.
P S A L M

Psalm 98:1, 2-3, 3-4

R: The Lord has revealed to the nations his saving power.

1 Sing to the LORD a new song, for he has done wondrous deeds; His right hand has won victory for him, his holy arm. (R) 2 The LORD has made his salvation known in the sight of the nations he has revealed his justice. 3 He has remembered his kindness and his faithfulness toward the house of Israel. (R) All the ends of the earth have seen the salvation by our God. 4 Sing joyfully to the LORD, all you lands; break into song; sing praise. (R)
G O S P E L
John 16:16-20

While we are still on earth Life is never going to be a life, that is devoid of suffering and trials. During these times the most important truth to cling to is the one where Jesus promises us that His grace is sufficient for us to conquer all things. If we hold firm to this truth, then everything is bearable and we will be triumphant in the end. The cross looked like a disaster at first but with the resurrection of Jesus we quickly see how it is His moment of triumph over sin and death.

16 "A little while and you will no longer see me, and again a little while later and you will see me." 17 So some of his disciples said to one another, "What does this mean that he is saying to us, 'A little while and you will not see me, and again a little while and you will see me,' and 'Because I am going to the Father'?" 18 So they said, "What is this 'little while [of which he speaks]?' We do not know what he means." 19 Jesus knew that they wanted to ask him, so he said to them, "Are you discussing with one another what I said, 'A little while and you will not see me, and again a little while and you will see me'? 20 Amen, amen, I say to you, you will weep and mourn, while the world rejoices; you will grieve, but your grief will become joy."
my reflections
think: The cross looked like a disaster at first but with the resurrection of Jesus we quickly see how it is His moment of triumph over sin and death.

________________________________________________________
_________________________________________________________
God's special verse/thought for me today________________
_________________________________________________________

T O D A Y ' S BLESSING LIST
Thank You Lord for: ____________________________________
_______________________________________________________
READ THE BIBLE IN ONE YEAR Job 29-32
ST. PAUL – A "MODERN" MISSIONARY

Let us have a look at St. Paul. The short reading tells us much about him.
First we read that he went from Athens to Corinth. Athens was the center of Greek culture, of art and philosophy. But Corinth was a harbor city with all the vices. On a hill above the city was a temple of Aphrodite, the goddess of love, where about 1000 priestesses practiced temple prostitution. When you read the 6th chapter of 1 Corinthians you know what kind of city this was. And here Paul lived for 18 months to implant the gospel. It was like planting a cactus in a swamp. And yet, his work, as we read, was successful because it was not Paul but the Holy Spirit who directed the Church.
Then we learn that Paul was a tentmaker. All Jewish rabbis had to learn a trade to support themselves and their families. Since Paul planned before his conversion to become a rabbi, he had learned a trade. He did not need to ask, therefore, for financial support but was independent of donations. Finally we read that he found co-workers, a couple, that would later give instructions to pagans and the faithful. We know Paul was a very independent, strong personality, but he never tried to do all the work himself.
He was a skilled team worker who knew how to delegate. He did what only after the Second Vatican Council became common again: he gave laypeople responsibility and invited them to work with him for the Kingdom of God. We thank God the Council gave back to laypeople what originally belonged to them. And it is very inspiring to meet some more devoted to prayer and sharing of the good news than some clerics. Before Benedict XVI became pope he said the future of the Church might depend on lay movements. The number of Catholics might shrink, but thanks to lay movements there might be more dedicated and authentic Christians. No wonder he invited the lay movements to Pentecost 2006 in Rome. A new Pentecost, a re-evangelization might happen through lay people.
I was very inspired when a former student of mine e-mailed me from Belgium. A group of Filipinos tries to reach out to the European youth through a magazine in three languages! Successors of Priscilla and Aquila. May their tribe increase! Fr. Rudy H.

REFLECTION QUESTION: Have I ever thought to join a Catholic lay movement to help build up the Kingdom of God?

Lord, too often I thought it is enough to go to Mass and pray the Rosary to be a good Catholic. It is much easier than getting involved. But I realize the Church needs my involvement. I make the laypeople Priscilla and Aquila my "patron saints."

St. Adrio, martyr, pray for us.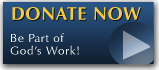 The FEAST is one of the happiest places on earth.

Click Here to find a Feast near you!
KERYGMA TV! is BACK
KERYGMA TV is on a new time slot and new channel Sundays 8 a.m. at IBC 13
Need Counseling? No Landline?
Now, you can use your mobile phone to call a friend for counseling at 09228407031. Or you may call our landlines 7266728, 7264709, 7259999 Mon-Fri 24-hrs, Sat 6am-5pm, Sun 6am-10am
BO BLOGS!
Go to Bo's Official Site and read his almost daily blog! Its not news, but thoughts and musings of Bo Sanchez. Get to know Bo in a more personal way --and find out what it means to live the life of a preacher. You get to enrich your faith as well.
DONATION
Remember to always donate your "first fruits"-not the last. Click on the "Donation" Box under the members menu - and you'll even see links to the nearest branches of the Banks where you can deposit.