READINGS for 2007-05-15
THE HOLY SITTER
"But if I do go away, then I will send him to you." – John 16:7

I was amazed: How could a baby move that fast?
I was watching my friend's five-month-old girl on the bed while her mom quickly used the bathroom. "Keep your eyes on her. Don't leave her for a second," she instructed... and it wasn't long before I knew why. As soon as the mom turned her back, the infant started rolling with lightning-fast speed towards the edge of the bed. If I hadn't jumped in her general direction to act as a human roadblock, she would've had one of her first tastes of excruciating pain. Babies, because they are not yet fully aware of danger, do not realize that thrilling activities sometimes end in disaster. Responsible parents and caregivers know this and never leave babies unattended.
God knows me. He knows that half the time, I have no idea why I make unwise decisions. He can see the bigger picture so He knows when I'm headed for a major bump or pothole in the road. In many ways, I am just an infant, reliant on someone bigger.
A very long time ago, Jesus almost didn't want to leave His flock but because He knew He had to go, he had a backup plan—He called on the babysitter of babysitters, the ever-present guide who does not take His eyes away from those in His care. Today the Spirit is still very much available to all those who are afraid to fall off the edge. Anna dG.
REFLECTION:
How often do you call on the third member of the Trinity?

Holy Spirit, watch over me and protect me from harm.
1st READING


Acts 16:22-34

Paul is a truly righteous man. Even though he is imprisoned unfairly, he refuses to escape when a miraculous opportunity arises seemingly because it will go bad for his gaoler. It is this witness of care and love that leads to the conversion of the gaoler and his whole family is subsequently baptized. It is the witness of our lives that is important in the evangelization of others as this is where people can see the Gospel in action; it is practice and not just theory.

22 The crowd joined in the attack on Paul and Silas, and the magistrates had them stripped and ordered them to be beaten with rods. 23 After inflicting many blows on them, they threw them into prison and instructed the jailer to guard them securely. 24 When he received these instructions, he put them in the innermost cell and secured their feet to a stake. 25 About midnight, while Paul and Silas were praying and singing hymns to God as the prisoners listened, 26 there was suddenly such a severe earthquake that the foundations of the jail shook; all the doors flew open, and the chains of all were pulled loose. 27 When the jailer woke up and saw the prison doors wide open, he drew [his] sword and was about to kill himself, thinking that the prisoners had escaped. 28 But Paul shouted out in a loud voice, "Do no harm to yourself; we are all here!" 29 He asked for a light and rushed in and, trembling with fear, he fell down before Paul and Silas. 30 Then he brought them out and said, "Sirs, what must I do to be saved?" 31 And they said, "Believe in the LORD Jesus and you and your household will be saved." 32 So they spoke the Word of the LORD to him and to everyone in his house. 33 He took them in at that hour of the night and bathed their wounds; then he and all his family were baptized at once. 34 He brought them up into his house and provided a meal and with his household rejoiced at having come to faith in God.
P S A L M

Psalm 138:1-2, 2-3, 7-8

R: Your right hand saves me, O Lord.

1 I will give thanks to you, O LORD, with all my heart, for you have heard the words of my mouth; in the presence of the angels I will sing your praise; 2 I will worship at your holy temple and give thanks to your name. (R) Because of your kindness and your truth; you have made great above all things your name and your promise. 3 When I called, you answered me; you built up strength within me. (R) 7 Your right hand saves me. 8 The LORD will complete what he has done for me; your kindness, O LORD, endures forever; forsake not the work of your hands. (R)

G O S P E L
John 16:5-11

Jesus will return to His rightful place with the Father. They will send us the Holy Spirit to continue the work of salvation within our lives. We ourselves will become ministers of the Gospel and take up the call to spread the Good News to the ends of the earth. Let us open our lives to the grace of the Holy Spirit so that He will be able to do all that He has been sent to do. This is essential if we are to truly become the disciples of Jesus we are all called to be.

5 "Now I am going to the one who sent me, and not one of you asks me, 'Where are you going?' 6 But because I told you this, grief has filled your hearts. 7 But I tell you the truth, it is better for you that I go. For if I do not go, the Advocate will not come to you. But if I go, I will send him to you. 8 And when he comes he will convict the world in regard to sin and righteousness, and condemnation: 9 sin, because they do not believe in me; 10 righteousness, because I am going to the Father and you will no longer see me; 11 condemnation, because the ruler of this world has been condemned."

my reflections
think: It is the witness of our lives that is important in the evangelization of others as this is where people can see the Gospel in action; it is practice and not just theory.
________________________________________________________
_________________________________________________________
God's special verse/thought for me today________________
_________________________________________________________

T O D A Y ' S BLESSING LIST
Thank You Lord for: ____________________________________
_______________________________________________________
READ THE BIBLE IN ONE YEAR Job 19-22
TO LET GO
We can feel the sad atmosphere in the Upper Room when Jesus spoke about his fast approaching departure. The disciples did not yet understand what we today know: Being not only divine but also fully human like us, Jesus was confined to certain places and could only be where His body was at a particular time. He had to leave His human body behind in order to become present in a very different way. After His resurrection He would be present everywhere, not anymore bound to time and place. He would be present through and in the Holy Spirit.
Two years ago, we had to let go of a beloved pope who guided the Church for nearly 26 years. Never in church history was a pope mourned worldwide by Christians and non-Christians as John Paul II. We had to let go. But he lives on in our memories, in his teachings, and his spirit is very much alive in his successor, in the faithful and many people around the world. How difficult it is to let go of a friend or a person we deeply love when death approaches! But only in letting go can something new emerge. Only in letting go can the Spirit create a new future and bring progress. Only in letting go do we become builders of a new future. To let go gracefully is heroic. We do not admire politicians who cannot let go, retire and leave the future to a younger generation with new ideas. We cannot respect a boss who clings to his position, depriving younger heads of great opportunities.
The Holy Spirit, whom Jesus promised in today's gospel passage, took over where Jesus had to let go of His earthly life. Last Saturday we read how St. Paul had to let go of his plans because he realized that the Spirit wanted him to go to Europe. The Spirit guided and continues to guide the Church into an ever new future. What a progress the Church has made under the guidance of the Spirit! When it becomes hard for us to let go, trust that the Spirit has better plans for us and then – just let go. Fr. Rudy H.

REFLECTION QUESTION: Am I ready to let easily go of a person, a position, a thing and realize that now the Holy Spirit has something better in store for me?

Lord, it is hard to let go. I cling to the present because I am afraid of the future. Here I discover lack of trust in Your providence and loving guidance. Help me to trust more in your word and in the power of the Holy Spirit.

St. Andrew, martyr, pray for us.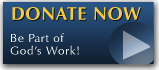 The FEAST is one of the happiest places on earth.

Click Here to find a Feast near you!
KERYGMA TV! is BACK
KERYGMA TV is on a new time slot and new channel Sundays 8 a.m. at IBC 13
Need Counseling? No Landline?
Now, you can use your mobile phone to call a friend for counseling at 09228407031. Or you may call our landlines 7266728, 7264709, 7259999 Mon-Fri 24-hrs, Sat 6am-5pm, Sun 6am-10am
BO BLOGS!
Go to Bo's Official Site and read his almost daily blog! Its not news, but thoughts and musings of Bo Sanchez. Get to know Bo in a more personal way --and find out what it means to live the life of a preacher. You get to enrich your faith as well.
DONATION
Remember to always donate your "first fruits"-not the last. Click on the "Donation" Box under the members menu - and you'll even see links to the nearest branches of the Banks where you can deposit.