READINGS for 2007-05-14
Feast of St. Matthias, Apostle
THE BIGGEST LOSER
…the lot fell upon Matthias… – Acts 1:26

Barsabbas must have felt like the biggest loser. I mean, it was his chance to become one of "The Twelve." And they had to pick Matthias. Now he would go down in history as having been"The Unchosen One."
Look, I sincerely doubt if Barsabbas thought that way. He wouldn't have been in the running to fill the 12th Apostle's shoes if he had an attitude problem. He would have understood that Matthias possessed the talents and gifts to become No. 12 while he had other talents and skills.
But have you ever felt that way? That others are picked out for more prominent positions than you are? That their work is recognized while yours is not? That they become famous and get all the fame?
There was this girl that worked with us in Shepherd's Voice. She thought it was unfair that Bo (yes, Bo Sanchez) would be lavished upon with so much attention and so many gifts while we, the rest of the full-time staff, were never even seen.
(Huh?!) Needless to say, she left the company many years later still bitter and always comparing the lot she had with what others had. Abraham Licoln once said, and I paraphrase: "A lot of things can be accomplished if nobody cared who got the credit." Are you this kind of person? Or are you like my ex-co-worker? Victoria L.
REFLECTION:
What are your skills and abilities? How can they best be used for God's glory and not your own?
Tame any envy in my heart and help me recognize the talents You are already using in me.

1st READING


Acts 1:15-17, 20-26

Matthias replaces Judas Iscariot as one of the 12 apostles who will carry on the mission of Jesus to the ends of the earth. He is chosen by the method of drawing lots in order to demonstrate that He is God's choice and not merely the choice of men. It is not that others are not chosen to serve the Lord but that there are some who are called to positions of particular responsibility in this regard. Being an apostle may sound as though it is more privilege than service and this may sometimes, unfortunately, be the lived experience of some people as regards their leaders. However, Jesus is very clear in the Gospels that true leadership is a life of service and laying down one's life for the Gospel. Let us follow the example of Matthias and his eventual martyrdom as we seek to serve the Lord with all our heart, mind and being.

15 Peter stood up in the midst of the brothers and sisters (there was a group of about one hundred and twenty persons in the one place). He said, 16 "My brothers, the scripture had to be fulfilled which the Holy Spirit spoke beforehand through the mouth of David, concerning Judas, who was the guide for those who arrested Jesus. 17 He was numbered among us and was allotted a share in this ministry. 20 For it is written in the Book of Psalms: 'Let his encampment become desolate, and may no one dwell in it.' And: 'May another take his office.' 21 Therefore, it is necessary that one of the men who accompanied us the whole time the Lord Jesus came and went among us, 22 beginning from the baptism of John until the day on which the LORD Jesus was taken up from us, become with us a witness to his resurrection." 23 So they proposed two, Joseph called Barsabbas, who was also known as Justus, and Matthias. 24 Then they prayed, "You, LORD, who know the hearts of all, show which one of these two you have chosen 25 to take the place in this apostolic ministry from which Judas turned away to go to his own place." 26 Then they gave lots to them, and the lot fell upon Matthias, and he was counted with the Eleven Apostles.
P S A L M
Psalm 113:1-2, 3-4, 5-6, 7-8

R: The Lord will give him a seat with the leaders of his people.

1 Praise, you servants of the LORD, praise the name of the LORD. 2 Blessed be the name of the LORD both now and forever. 3 From the rising to the setting of the sun is the name of the LORD to be praised. 4 High above all nations is the LORD; above the heavens is his glory. 5 Who is like the LORD, our God, who is enthroned on high 6 and looks upon the heavens and the earth below? 7 He raises up the lowly from the dust; from the dunghill he lifts up the poor 8 to seat them with princes, with the princes of his own people.

G O S P E L
John 15:9-17

The greatest expression of love is one's willingness to lay down one's life for another. We see an example of this in the life of Maximilian Kolbe when he offers his life in the place of a man who is unjustly condemned to die. In this example we saw the wonderful beauty of his sacrifice magnified as the man was able to return to his family and care for them after the horror of the war was over. This is the power of love – it enables the seemingly impossible to happen.

9 As the Father loves me, so I also love you. Remain in my love. 10 If you keep my commandments, you will remain in my love, just as I have kept my Father's commandments and remain in his love. 11 "I have told you this so that my joy may be in you and your joy may be complete. 12 This is my commandment: love one another as I love you. 13 No one has greater love than this, to lay down one's life for one's friends. 14 You are my friends if you do what I command you. 15 I no longer call you slaves, because a slave does not know what his master is doing. I have called you friends, because I have told you everything I have heard from my Father. 16 It was not you who chose me, but I who chose you and appointed you to go and bear fruit that will remain, so that whatever you ask the Father in my name he may give you. 17 This I command you: love one another."
my reflections
think: This is the power of love – it enables the seemingly impossible to happen.
________________________________________________________
_________________________________________________________
God's special verse/thought for me today________________
_________________________________________________________

T O D A Y ' S BLESSING LIST
Thank You Lord for: ____________________________________
_______________________________________________________
READ THE BIBLE IN ONE YEAR Job 14-18
A SPECIAL GLANCE OF LOVE
From early childhood I had heard so many times the names and stories of the apostles.
And so I was very excited when I stood for the first time at the tomb of an apostle. This happened because the tomb of St. Matthias is in my home country Germany. I was nine when my mother took me to the old city of Trier where Constantine the Great and Karl Marx were born. At the tomb in front of the main altar of the St. Matthias Abbey and Basilica, my mother told me the story of the saint. She wondered how he must have felt to be chosen as apostle only to replace the traitor Judas. As we gather from Peter's speech, Matthias had followed the Lord from the beginning to the end. But Jesus did not choose him. We don't know why. Only the gap caused by the loss of Judas caused him to join the Eleven chosen by Christ himself. Chosen as an afterthought? Surely not.
In the Kingdom of God it does not matter when or how one is chosen. What matters is to be chosen as special witness to Christ's work of salvation. And tradition has it that Matthias became a great witness: he preached in several countries and in the end he gave his life for his Master when he was decapitated for his faith. Have you ever given thanks to God that out of millions you have been chosen to be baptized and receive the apostolic faith? Faith, we realize, is a free gift of God. How do we respond to a great gift? We thank the Giver profoundly and try to please the person and show that we are worthy of so great a gift. Yet, isn't it that we take God's great gift for granted?
To be chosen by God means God looks at us with special care and love. The Preface of St. Matthias says, "Father, in order that the number of the apostles would be complete, you cast a special glance of love on Matthias …" No afterthought, no replacement just to make the number Twelve full! This special glance is the cause for us being chosen. This special glance we feel upon us when God forgives us. The special glance touches us when Christ enters our very being in the holy Eucharist. How lucky are we! How loved! Take a 'bath' daily in this special glance; it helps to master life and pass through the difficulties we encounter. Fr. Rudy H.

REFLECTION QUESTION: Do I take my faith for granted? Have I thanked God for the gift of faith?

Loving Father, today I cannot but thank You for all the love You have showered upon me since the moment of my conception in the womb of my mother. I cannot but thank You for the gift of faith I received without deserving it. I will respond to Your love by sharing Your love with others and being a witness to Your fatherly love for all of us.

St. Boniface, bishop, pray for us.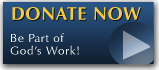 The FEAST is one of the happiest places on earth.

Click Here to find a Feast near you!
KERYGMA TV! is BACK
KERYGMA TV is on a new time slot and new channel Sundays 8 a.m. at IBC 13
Need Counseling? No Landline?
Now, you can use your mobile phone to call a friend for counseling at 09228407031. Or you may call our landlines 7266728, 7264709, 7259999 Mon-Fri 24-hrs, Sat 6am-5pm, Sun 6am-10am
BO BLOGS!
Go to Bo's Official Site and read his almost daily blog! Its not news, but thoughts and musings of Bo Sanchez. Get to know Bo in a more personal way --and find out what it means to live the life of a preacher. You get to enrich your faith as well.
DONATION
Remember to always donate your "first fruits"-not the last. Click on the "Donation" Box under the members menu - and you'll even see links to the nearest branches of the Banks where you can deposit.