READINGS for 2007-05-13
PARADOX OF LIFE
"Peace I leave with you..." – John 14:27

Isn't it amazing how life seems to be a paradox? Let me enumerate:
• The skies seem to be clearest after a rampaging typhoon.
• The most beautiful diamonds come from pitch-black carbon and are formed by heat and intense pressure.
• The death of a seed brings forth a new plant.
• A caterpillar "dies" to transform itself into a new butterfly.
• Gold is refined by fire.
• Opposite poles attract. This may apply not only for magnets.
• They say that a woman is most beautiful after giving birth. After all the ugly pain, it somehow brings out that fresh womanly radiance.
In the paradox of life, wholeness comes after brokenness. For us to have the peace that surpasses all understanding and the peace that the world cannot give, Jesus went through the most unpeaceful situation the world had to offer: rejection, anxiety, ridicule, humiliation and all the negative psychological stress combined!
This peace is free. All I need to do is ask and it's mine.
He did the hard part. Thank God! Ariel D.
REFLECTION:
Wholeness comes after brokenness. This peace is free. All I need to do is ask You and it's mine.

You did the hard part. Thank You, God!
1st READING


Acts 13:14, 43-52

The early Christians had to battle in order to faithfully follow the Gospel. They were not just battling with the powers of sin at work in their own lives, but they also had to combat the hostility of many of those around them. In fact, for the first few centuries, to take on the Gospel as a way of life was tantamount to inviting persecution, first from the Jewish people and then in a far more organized and violent form, from the Roman government of the day; to receive the Sacrament of Baptism was to endanger one's life and make one's self a candidate for martyrdom.

14 Paul and Barnabas continued on from Perga and reached Antioch in Pisidia. On the sabbath they entered the synagogue and took their seats. 43 Many Jews and worshipers who were converts to Judaism followed Paul and Barnabas, who spoke to them and urged them to remain faithful to the grace of God. 44 On the following Sabbath almost the whole city gathered to hear the word of the Lord. 45 When the Jews saw the crowds, they were filled with jealousy and with violent abuse contradicted what Paul said. 46 Both Paul and Barnabas spoke out boldly and said, "It was necessary that the Word of God be spoken to you first, but since you reject it and condemn yourselves as unworthy of eternal life, we now turn to the Gentiles. 47 For so the Lord has commanded us, 'I have made you a light to the Gentiles, that you may be an instrument of salvation to the ends of the earth.''' 48 The Gentiles were delighted when they heard this and glorified the word of the Lord. All who were destined for eternal life came to believe, 49 and the Word of the Lord continued to spread through the whole region. 50 The Jews, however, incited the women of prominence who were worshipers and the leading men of the city, stirred up a persecution against Paul and Barnabas, and expelled them from their territory. 51 So they shook the dust from their feet in protest against them and went to Iconium. 52 The believers were filled with joy and the Holy Spirit.
P S A L M

Psalm 100:1-2, 3, 5

R: We are his people, the sheep of his flock.
1 Sing joyfully to the LORD, all you lands; 2 serve the LORD with gladness; come before him with joyful song. (R) 3 Know that the LORD is God; he made us, his we are; his people, the flock he tends. (R) 5 The Lord is good: his kindness endures forever, and his faithfulness, to all generations. (R)
2nd READING
Revelation 7:9, 14-17

Maybe we do not suffer the physical persecution and martyrdom of the Early Church. However, we do suffer the more subtle, and perhaps more dangerous, tendency of compromise and secularism. There is nothing more insipid and disgusting than a supposed witness to the Gospel that has lost its essential character through unwittingly (or otherwise) allowing the secularizing tendencies of materialism and consumerism to rob it of its evangelical character. This is the foremost danger that we have to combat today in western society. Let us pray for the grace of faithfulness to the Gospel Truths, the same grace that sustained the Early Church as it laid the foundations of Christian life a couple of millennia ago.

9 After this I had a vision of a great multitude, which no one could count, from every nation, race, people, and tongue. They stood before the throne and before the Lamb, wearing white robes and holding palm branches in their hands. 14 Then one of the elders said to me, "These are the ones who have survived the time of great distress; they have washed their robes and made them white in the blood of the Lamb. 15 For this reason they stand before God's throne and worship him day and night in his temple. The one who sits on the throne will shelter them. 16 They will not hunger or thirst anymore, nor will the sun or any heat strike them. 17 For the Lamb who is in the center of the throne will shepherd them and lead them to springs of life-giving water, and God will wipe away every tear from their eyes."
G O S P E L
John 10:27-30

If we commit ourselves to placing the voice of the Lord first in all that we listen to, we are doing the best that we can to remain faithful to him. On the other hand, if we constantly give our ears over to the voices of the world – voices of compromise, despair and mediocrity, we will find that we will depart from the road to eternal life. God's will may not always seem to be the most attractive option at hand, but that is not the point! The point is, what words are going to lead us along the path to eternal life. Eternity is forever. The best that the world can offer us is a few years of glory and pleasure that will end and ultimately leave us feeling empty!

27 "My sheep hear my voice; I know them, and they follow me. 28 I give them eternal life, and they shall never perish. No one can take them out of My Hand. 29 My Father, who has given them to me, is greater than all, and no one can take them out of the Father's hand. 30 The Father and I are One."

my reflections
think: If we commit ourselves to placing the voice of the Lord first in all that we listen to we are doing the best that we can to remain faithful to him.
________________________________________________________
_________________________________________________________
God's special verse/thought for me today________________
_________________________________________________________

T O D A Y ' S BLESSING LIST
Thank You Lord for: ____________________________________
______________________________________________________
READ THE BIBLE IN ONE YEAR Nehemiah 8-10
SABBATH PAUSE
My weekly time with God
THANK YOU LIST
Things to be grateful for from the past week
________________________________________________________________
________________________________________________________________
_________________________________________________________________
SPECIAL NEEDS
Things to ask God for in the coming week
________________________________________________________________
_________________________________________________________________
________________________________________________________________
HIDDEN TREASURE
Most important word God told me this week
________________________________________________________________
_________________________________________________________________
_________________________________________________________________

A SPECIAL GLANCE OF LOVE
From early childhood I had heard so many times the names and stories of the apostles.
And so I was very excited when I stood for the first time at the tomb of an apostle. This happened because the tomb of St. Matthias is in my home country Germany. I was nine when my mother took me to the old city of Trier where Constantine the Great and Karl Marx were born. At the tomb in front of the main altar of the St. Matthias Abbey and Basilica, my mother told me the story of the saint. She wondered how he must have felt to be chosen as apostle only to replace the traitor Judas. As we gather from Peter's speech, Matthias had followed the Lord from the beginning to the end. But Jesus did not choose him. We don't know why. Only the gap caused by the loss of Judas caused him to join the Eleven chosen by Christ himself. Chosen as an afterthought? Surely not.
In the Kingdom of God it does not matter when or how one is chosen. What matters is to be chosen as special witness to Christ's work of salvation. And tradition has it that Matthias became a great witness: he preached in several countries and in the end he gave his life for his Master when he was decapitated for his faith. Have you ever given thanks to God that out of millions you have been chosen to be baptized and receive the apostolic faith? Faith, we realize, is a free gift of God. How do we respond to a great gift? We thank the Giver profoundly and try to please the person and show that we are worthy of so great a gift. Yet, isn't it that we take God's great gift for granted? To be chosen by God means God looks at us with special care and love. The Preface of St. Matthias says,
"Father, in order that the number of the apostles would be complete, you cast a special glance of love on Matthias …" No afterthought, no replacement just to make the number Twelve full! This special glance is the cause for us being chosen. This special glance we feel upon us when God forgives us. The special glance touches us when Christ enters our very being in the holy Eucharist. How lucky are we! How loved! Take a 'bath' daily in this special glance; it helps to master life and pass through the difficulties we encounter. Fr.
Rudy H.

REFLECTION QUESTION: Do I take my faith for granted? Have I thanked God for the gift of faith?

Loving Father, today I cannot but thank You for all the love You have showered upon me since the moment of my conception in the womb of my mother. I cannot but thank You for the gift of faith I received without deserving it. I will respond to Your love by sharing Your love with others and being a witness to Your fatherly love for all of us.

St. Boniface, bishop, pray for us.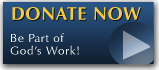 The FEAST is one of the happiest places on earth.

Click Here to find a Feast near you!
KERYGMA TV! is BACK
KERYGMA TV is on a new time slot and new channel Sundays 8 a.m. at IBC 13
Need Counseling? No Landline?
Now, you can use your mobile phone to call a friend for counseling at 09228407031. Or you may call our landlines 7266728, 7264709, 7259999 Mon-Fri 24-hrs, Sat 6am-5pm, Sun 6am-10am
BO BLOGS!
Go to Bo's Official Site and read his almost daily blog! Its not news, but thoughts and musings of Bo Sanchez. Get to know Bo in a more personal way --and find out what it means to live the life of a preacher. You get to enrich your faith as well.
DONATION
Remember to always donate your "first fruits"-not the last. Click on the "Donation" Box under the members menu - and you'll even see links to the nearest branches of the Banks where you can deposit.