READINGS for 2007-05-11
FLEXIBLE
"It is the decision of the Holy Spirit and of us not to place on you any burden beyond these necessities." – Acts 15:28

A friend's son was put in charge of monitoring tardiness for Monday morning flag ceremonies at school. He was happy to do the work but one day, a friend of his came two minutes late for the proceedings and asked if he could be excused just this once. "You see," the guy explained, "my father died in the middle of the night and my mother was only able to return to us at 6 a.m. That's why I am a little late."
My friend's son was in a quandary. Should he excuse his friend? He was in violation of the rules. After a week's agony, he decided to excuse his friend. And he was at peace. Rules are good. They give us guidance.
They are made to help us lead less chaotic lives. However, a rigid and unbending attitude towards these rules may add burdens on others. Instead of the rules working for the good, they could become limiting, constricting, and a tool for fault-finding. Do you find yourself prone to rigidity?
Seek guidance from the Holy Spirit, the Spirit of Love. You may find Love teaching you to have more Mercy. Victoria L.
REFLECTION:
Do you find it difficult to discern when to be or not to be flexible? Talk to someone about it.
May Love be the only unbreakable rule in my life.
1st READING


Acts 15:22-31

The Church in Jerusalem has convened a Council and decided upon a number of matters. It is now necessary to disseminate the decision to the rest of the church communities. The same process goes on today with the authority to decide upon issues resting with the Bishops of the Church in union with the Pope. It is with this exercise of its God-given authority that the Magisterium of the Church maintains a unity of belief and practice throughout the world.

22 The apostles and presbyters, in agreement with the whole church, decided to choose representatives and to send them to Antioch with Paul and Barnabas. The ones chosen were Judas, who was called Barsabbas, and Silas, leaders among the brothers. 23 This is the letter delivered by them: "The apostles and the presbyters, your brothers, to the brothers in Antioch, Syria, and Cilicia of Gentile origin: greetings. 24 Since we have heard that some of our number [who went out] without any mandate from us have upset you with their teachings and disturbed your peace of mind, 25 we have with one accord decided to choose representatives and to send them to you along with our beloved Barnabas and Paul, 26 who have dedicated their lives to the name of our Lord Jesus Christ. 27 So we are sending Judas and Silas who will also convey this same message by word of mouth: 28 It is the decision of the Holy Spirit and of us not to place on you any burden beyond these necessities, 29 namely, to abstain from meat sacrificed to idols, from blood, from meats of strangled animals, and from unlawful marriage. If you keep free of these, you will be doing what is right. Farewell." 30 And so they were sent on their journey. Upon their arrival in Antioch they called the assembly together and delivered the letter. 31 When the people read it, they were delighted with the exhortation.
P S A L M
Psalm 57:8-9, 10, 12

R: I will give you thanks among the peoples, O Lord.

7 [8] My heart is steadfast, O God; my heart is steadfast; I will sing and chant praise. 8 [9] Awake, O my soul; awake, lyre and harp! I will wake the dawn. (R) 9 [10] I will give thanks to you among the peoples, O LORD. I will chant your praise among the nations. 10 [11] For your mercy towers to the heavens, and your faithfulness to the skies. 11 [12] Be exalted above the heavens, O God; above all the earth be your glory! (R)
G O S P E L
John 15:12-17

Jesus says it all when He tells us there is no greater expression of our love for another than to lay down our lives for that person. Laying down our lives does not necessarily mean having to die in a literal sense of the word. It simply means that we give our lives in their service as, for example, a parish priest should be doing in the exercise of his ministry to his parishioners. Each of us is called to this sort of sacrifice in one way or another. We are all called to love God and our neighbor.

12 Jesus: "This is my commandment: love one another as I love you. 13 No one has greater love than this, to lay down one's life for one's friends. 14 You are my friends if you do what I command you. 15 I no longer call you slaves, because a slave does not know what his master is doing. I have called you friends, because I have told you everything I have heard from my Father. 16 It was not you who chose me, but I who chose you and appointed you to go and bear fruit that will remain, so that whatever you ask the Father in my name he may give you. 17 This I command you: love one another."

my reflections
think: We are all called to love God and our neighbor.
________________________________________________________
_________________________________________________________
God's special verse/thought for me today________________
_________________________________________________________

T O D A Y ' S BLESSING LIST
Thank You Lord for: ____________________________________
_______________________________________________________
READ THE BIBLE IN ONE YEAR Job 1-5
BECOMING JESUS' FRIENDS
Yesterday's story about Bl. Damien De Veuster would be a beautiful illustration of today's gospel passage. There is no hell of Molokai anymore, but hell continues to exist around us. Hell is where there is no love because even God cannot penetrate hell. We are chosen by the Lord to bring love into the many hells around us and so make him enter and become present. A marriage can become hell. We could with great sensitivity suggest to a couple in trouble to attend a marriage encounter. Hell can be among young people who are into drugs. It might be difficult to reach out to them but it is not impossible. Hell can be in a neighborhood where neighbors hate each other. Instead of closing our door or joining in an endless shouting at each other, we could refrain from anything that adds to the hatred and dare to suggest a dialogue. Hell can be found in poorly run hospitals where people suffer and don't find the care they need. We can go and bring some "sunshine" into their misery. Yes, there are many 'hells' found in our society where we can fulfill the task Jesus gave us.
In their history, only Abraham was called the 'friend of God" (Isaiah 41:8). And at the courts of kings and emperors there was a select group of people, the 'friends of the king/emperor' who had always access to the ruler, even to his bedroom in the morning. The ruler would talk to them first before he consulted his generals and ministers. To be called friends of Jesus, friends of God, means that we have the privilege to have always access to God, that we are drawn into an intimate relationship with God. Privileges, of course, are never without duties. And the duty of the friend of Jesus is to love and bring love to others. The friends of kings had proven their reliability, their honesty; they were considered trustworthy. To apply this to the words of Jesus means we have to become his friends by proving our trustworthiness and honesty. For this great task, the Holy Spirit was sent and given to us! Pentecost is not far away. Maybe we can start already to pray more intensively for the gifts of the Holy Spirit so that we can always say with the apostles who sent the results of their consultations in a letter: "The Holy Spirit and we have decided…"
(Note: NOT We and the Holy Spirit….!) Fr. Rudy H.

REFLECTION QUESTION: What do I do to prove myself worthy to be a friend of the Lord?

Lord, I thank You for calling me to be your friend. But it still needs much work and effort to be worthy of this privilege. And so I ask you today in a special way for the gifts of the Holy Spirit.

St. Mamertus of Vienne, archbishop pray for us.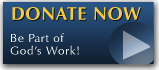 The FEAST is one of the happiest places on earth.

Click Here to find a Feast near you!
KERYGMA TV! is BACK
KERYGMA TV is on a new time slot and new channel Sundays 8 a.m. at IBC 13
Need Counseling? No Landline?
Now, you can use your mobile phone to call a friend for counseling at 09228407031. Or you may call our landlines 7266728, 7264709, 7259999 Mon-Fri 24-hrs, Sat 6am-5pm, Sun 6am-10am
BO BLOGS!
Go to Bo's Official Site and read his almost daily blog! Its not news, but thoughts and musings of Bo Sanchez. Get to know Bo in a more personal way --and find out what it means to live the life of a preacher. You get to enrich your faith as well.
DONATION
Remember to always donate your "first fruits"-not the last. Click on the "Donation" Box under the members menu - and you'll even see links to the nearest branches of the Banks where you can deposit.