READINGS for 2007-05-08
RODENTS DON'T FLY
Peace I leave with you... – John 14:27

The pilot of a plane was flawlessly scraping the blue sky with his fluid maneuvers and near perfect turns, when suddenly, he heard a weird noise coming from where the engine and its vital wires were. The gauges one by one started malfunctioning and he immediately engaged the autopilot to take a peek at what could be going wrong. His head doubled its size when he saw a rat gnawing on the wires and it was actually nearing the hydraulic tubes. He knew it would be the end of his flying days, and of his life, if the rodent got to the hydraulic tube.
He had an idea.
He pulled the plane up to maximum altitude. The big rodent then dropped dead. Because rodents can't survive extremely high altitudes.
The peace of God to what used to be troubled hearts is something that the world can never know. We can, if we allow Him to take us "up" there. Jon E.
REFLECTION:
Are you troubled? Scared? Overwhelmed by life? Buckle up. Soar in the wings of prayer. God can blow out the rodents of worry, fear and guilt in your heart.

Lord, all the world offers are temporary and fleeting rat pleasures that its decaying nature recognizes. Bring me up to the "peace that surpasses all understanding." Amen!
1st READING

Acts 14:19-28

Sometimes I wonder at the perseverance of Paul in preaching the Gospel. It would seem to be prudent, given his various experiences of persecution, that he take a rest once in a while and let things cool down for a bit. But not Paul, off he goes again to another place to preach Jesus crucified! He is a man on a mission and there is nothing that will stop him, not even the dangers of persecution and possible death.

19 However, some Jews from Antioch and Iconium arrived and won over the crowds. They stoned Paul and dragged him out of the city, supposing that he was dead. 20 But when the disciples gathered around him, he got up and entered the city. On the following day he left with Barnabas for Derbe. 21 After they had proclaimed the Good News to that city and made a considerable number of disciples, they returned to Lystra and to Iconium and to Antioch. 22 They strengthened the spirits of the disciples and exhorted them to persevere in the faith, saying, "It is necessary for us to undergo many hardships to enter the Kingdom of God." 23 They appointed presbyters for them in each church and, with prayer and fasting, commended them to the LORD in whom they had put their faith. 24 Then they traveled through Pisidia and reached Pamphylia. 25 After proclaiming the word at Perga they went down to Attalia. 26 From there they sailed to Antioch, where they had been commended to the grace of God for the work they had now accomplished. 27 And when they arrived, they called the church together and reported what God had done with them and how he had opened the door of faith to the Gentiles. 28 Then they spent no little time with the disciples.
P S A L M

Psalm 145:10-11, 12-13, 21

R: Your friends make known, O Lord, the glorious splendor of your kingdom.

10 Let all your works give you thanks, O LORD, and let your faithful ones bless you. 11 Let them discourse of the glory of your kingdom and speak of your might. (R) 12 Making known to men your might and the glorious splendor of your kingdom. 13 Your kingdom is a kingdom for all ages, and your dominion endures through all generations. (R) 21 May my mouth speak the praise of the LORD, and may all flesh bless his holy name forever and ever. (R)
G O S P E L
John 14:27-31

Jesus has no doubts that He is doing what His Father wants Him to do and therefore, no threats will shift Him from his chosen course of action. It is this conviction of the truth of His father's will that ought to inspire us to do anything and everything we can in order to discover God's will for our lives. The saints also had a similar conviction. Perhaps this is what we need, too, in order to overcome sin and live more fully for Christ and His Will.

27 Jesus: "Peace I leave with you; my peace I give to you. Not as the world gives do I give it to you. Do not let your hearts be troubled or afraid. 28 You heard me tell you, 'I am going away and I will come back to you.' If you loved me, you would rejoice that I am going to the Father; for the Father is greater than I. 29 And now I have told you this before it happens, so that when it happens you may believe. 30 I will no longer speak much with you, for the ruler of the world is coming. He has no power over me, 31 but the world must know that I love the Father and that I do just as the Father has commanded me."

my reflections
think: Are you convinced that God has called you to be a missionary?

________________________________________________________
_________________________________________________________
God's special verse/thought for me today________________
_________________________________________________________

T O D A Y ' S BLESSING LIST
Thank You Lord for: ____________________________________
_______________________________________________________
READ THE BIBLE IN ONE YEAR Esther 4-5
AM I AN INSTRUMENT OF PEACE?
"Lord, make me an instrument of peace." We love to sing this song. Its lyrics, though attributed to St. Francis of Assisi, were actually written at the beginning of the 20th century by the American seminarian Francis Spellman, who later became archbishop and Cardinal of New York.
"Peace is an irrepressible yearning present in the heart of each person, regardless of his or her particular cultural identity" (Pope Benedict XVI). There are many kinds of peace. One is just absence of war or trouble. Another is the kind politicians talk about, escape from the real problems and from the effort to solve them. At times we might get the impression that there are certain signs of hope in the work of building peace; the number of armed conflicts has decreased a bit. But in his 2006 New Year Message, Pope Benedict warned us: "All this must not, however, lead to naive optimism. It must not be forgotten that, tragically, violent fratricidal conflicts and devastating wars still continue to sow tears and death in vast parts of the world. Situations exist where conflict, hidden like flame beneath ashes, can flare up anew and cause immense destruction."
Jesus tells us that peace is a heavenly gift he gave to his disciples a divine grace, a peace quite different from what the world offers. The peace Christ gives is based on truth and love. There can be no peace where there is no truth. Lying is linked to the tragedy of sin and its horrible consequences, which have devastating effects on the lives of individuals and nations. How often is the peace in our families destroyed by lies!
Secondly, peace is built on the foundation of love. This is obvious. Where people love each other, there problems still occur, but those problems can be solved by listening to each other and by mutual understanding. Where people love each other, genuine dialogue is possible. Where people love each other, there God's grace is present, uniting and moving forward the people involved. For peace in the world we cannot do much but we can and must pray. "I ask for an increase of prayers," Pope Benedict wrote, "since peace is above all a gift of God, a gift to be implored incessantly."
For peace in our communities, families and hearts we can do a lot. We can and should, as we said, cultivate truth and love wherever God places us. Fr. Rudy H.

REFLECTION QUESTION: Am I a peacemaker in the place and community God has placed me?

Lord, we call You Prince of Peace. Absence of peace means absence of your divine presence. Help me to work for peace and so make You more present in the place where You have placed me.

St. Wiro, bishop, pray for us.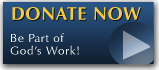 The FEAST is one of the happiest places on earth.

Click Here to find a Feast near you!
KERYGMA TV! is BACK
KERYGMA TV is on a new time slot and new channel Sundays 8 a.m. at IBC 13
Need Counseling? No Landline?
Now, you can use your mobile phone to call a friend for counseling at 09228407031. Or you may call our landlines 7266728, 7264709, 7259999 Mon-Fri 24-hrs, Sat 6am-5pm, Sun 6am-10am
BO BLOGS!
Go to Bo's Official Site and read his almost daily blog! Its not news, but thoughts and musings of Bo Sanchez. Get to know Bo in a more personal way --and find out what it means to live the life of a preacher. You get to enrich your faith as well.
DONATION
Remember to always donate your "first fruits"-not the last. Click on the "Donation" Box under the members menu - and you'll even see links to the nearest branches of the Banks where you can deposit.