READINGS for 2007-05-06
REFLECTING HIS LOVE
"This is how all will know that you are My disciples, if you have love for one another." – John 13:35

When my son Rob was about two years old, he was as energetic as four kids combined. Our reward was his sweetness.
His smile can captivate anyone's heart.
Without a warning, he would give a hug and a kiss. Every time I arrive home and he sees me, his eyes will beam with delight, he'll shout with glee, run towards Daddy, give me a hug and I forget the whole world. For a full five minutes or more he would embrace me tightly with his ear pressed on my chest as if listening to my heart. After that he will play around the house pulling me wherever he goes.
Somebody taught me that a "heart to heart" position when dad carries his baby creates an intimate relationship. Well, I didn't know he would be this sticky. I can't understand why he behaves this way until I seem to hear a Voice that tells me, "If you want to understand your kid, don't use your close-minded adult mind.
You have to be a kid, too."
Then, it dawned on me that in the eyes of Rob, Daddy means love. When Daddy is near, I will be carried, hugged, admired and cared for. Daddy is love. Rob just gave me my new life mission – to incarnate Jesus' very own love.
By God's grace, may I fulfill it! Amen. Obet C.
REFLECTION:
To the world you might be one person; but to one person you might be the world.

As I purify my heart to see You, Jesus, may others see You in me. Amen.
1st READING

Acts 14:21-27

The story of the travels of St. Paul in his desire and commitment to share the Gospel with as many people as he possibly could should be an inspiration to us. His trials and sufferings in this work, and his ultimate martyrdom in Rome, indicate to us the level of commitment he had to this task. When I reflect upon his life, I find myself inevitably drawn to the question as to whether or not I am sufficiently committed to the task of sharing my faith with others. What about you? How many hardships have you experienced in this regard? How committed are you to a comfortable life in comparison to your commitment to an evangelical lifestyle? I am not interested in feelings of condemnation here, but I am interested to challenge us all to seek to emulate the examples of the many fearless men and women who gave all in their desire to be faithful to the baptismal call to take the Gospel to the ends of the earth.

21 After they had proclaimed the Good News to Derbe and made a considerable number of disciples, they returned to Lystra and to Iconium and to Antioch. 22 They strengthened the spirits of the disciples and exhorted them to persevere in the faith, saying, "It is necessary for us to undergo many hardships to enter the Kingdom of God." 23 They appointed presbyters for them in each church and, with prayer and fasting, commended them to the LORD in whom they had put their faith. 24 Then they traveled through Pisidia and reached Pamphylia. 25 After proclaiming the word at Perga they went down to Attalia. 26 From there they sailed to Antioch, where they had been commended to the grace of God for the work they had now accomplished. 27 And when they arrived, they called the church together and reported what God had done with them and how he had opened the door of faith to the Gentiles.
P S A L M

Psalm 145:8-9, 10-11, 12-13

R: I will praise your name for ever, my king and my God.

8 The LORD is gracious and merciful, slow to anger and of great kindness. 9 The LORD is good to all and compassionate toward all his works. (R) 10 Let all your works give you thanks, O LORD, and let your faithful ones bless you. 11 Let them discourse of the glory of your kingdom and speak of your might. (R) 12 Let them make known your might to the children of Adam, and the glorious splendor of your kingdom. 13 Your kingdom is a kingdom for all ages, and your dominion endures through all generations. (R)
2nd READING
Revelation 21:1-5

God's desire is to renew all creation and in doing so to bring all to salvation. We are called to share in this desire and work as men and women who both live the Gospel and proclaim it to others. Jesus has given us all the opportunity to express our faith in him through commitment to following His Call and sharing the Truth of the Gospel with all whom we meet. After all, what more precious gift can we offer to anyone than the opportunity of being saved through faith in Jesus Christ?

1 Then I, John, saw a new heaven and a new earth. The former heaven and the former earth had passed away, and the sea was no more. 2 I also saw the Holy City, a new Jerusalem, coming down out of heaven from God, prepared as a bride adorned for her husband. 3 I heard a loud voice from the throne saying, "Behold, God's dwelling is with the human race. He will dwell with them and they will be his people and God himself will always be with them as their God. 4 He will wipe every tear from their eyes, and there shall be no more death or mourning, wailing or pain, [for] the old order has passed away." 5 The one who sat on the throne said, "Behold, I make all things new."
G O S P E L
John 13:31-33, 34-35
Love is the heart of the Gospel and will always be the most important foundation of the Christian life. It is through love that we are called into relationship with Jesus and through love to share this gift with others. It is love that binds us together in community and it is love that overcomes all obstacles in the life of faith and service of the Gospel. Let us pray for the grace to live lives of love and so be a beacon of Truth to the world and a Light to those who are struggling to find their way in life.

31 When Judas had left, Jesus said, "Now is the Son of Man glorified, and God is glorified in him. 32 If God is glorified in him, God will also glorify him in himself, and he will glorify him at once. 33 My children, I will be with you only a little while longer. You will look for me, and as I told the Jews, 'Where I go you cannot come,' so now I say it to you. 34 I give you a new commandment: love one another. As I have loved you, so you also should love one another. 35 This is how all will know that you are my disciples, if you have love for one another."
my reflections
hink: How committed are you to a comfortable life in comparison to your commitment to an evangelical lifestyle?

________________________________________________________
_________________________________________________________

God's special verse/thought for me today________________
_________________________________________________________

T O D A Y ' S BLESSING LIST
Thank You Lord for: ____________________________________
_______________________________________________________
READ THE BIBLE IN ONE YEAR Judith 11-16
SABBATH PAUSE
My weekly time with God
THANK YOU LIST
Things to be grateful for from the past week
________________________________________________________________
________________________________________________________________
_________________________________________________________________
SPECIAL NEEDS
Things to ask God for in the coming week
________________________________________________________________
_________________________________________________________________
________________________________________________________________
HIDDEN TREASURE
Most important word God told me this week
________________________________________________________________
_________________________________________________________________
_________________________________________________________________

LOVE – WHAT IT IS NOT AND WHAT IT IS
Unfortunately the word "love" has become cheap. Most movies, especially the cheap ones, use and abuse the word. Most of the time it sounds sentimental and hollow. Even in our worship we sing "I love you, Lord" because it has a catchy melody. But do we mean what we sing?
It is good to make ourselves aware that when the Bible speaks about love we don't find any hint of sentimentality. The biblical idea of love is often connected with sacrifice. In his book You Can Understand the Old Testament, Peter Kreeft presents in connection with the Song of Songs some important truths about love. I quote:"Love is a perpetual motion machine… That is why heaven will never be boring. Love is not sweetly swoony and sleepy, but bright and energetic… Love is also work, hard work… Love is perfected by suffering. In turn, it perfects suffering… Love is free, and cannot be compelled, even by omnipotence… The one thing even God cannot do is force us to love him… God will seduce our souls, but he will not rape them… Love is not blind. Love is the most perfect accuracy. How could love be blind? – God is love. Is God blind?... Love is all conquering… Not even death can conquer love. ..Love is surprising, not planned. It is like God: he never comes in the expected time or way… Love casts out fear… Love is glorious, triumphalistic, a twenty-one-gun salute, a firework display. How different from the "nice," wimpy, weepy, weary, and weak worldly loves that our "sharing and caring" gurus patronize us with!... Love is faithful… Love is ready, like Mary's "fiat." We can have a look at Jesus' words, "Love one another; just as I have loved you, you also must love one another. By this love for one another, everyone will know that you are my disciples."
A sentimental love would not attract others to Christ but his love for us that brought him to the Cross overwhelms and attracts followers. That is the love he wants us to have for each other. This is not the sweet sentimentality of singing "Praise the Lord" accompanied by warm embraces and joyful dances. It demands more than happy association with like-minded people. Fr. Rudy H.

REFLECTION QUESTION: How do I understand love? Have I thought of loving others the way Christ loves me? Am I ready to accept suffering when love becomes difficult?

Lord, deeply ashamed do I come before You in prayer. You have loved me that You were even ready to die for me such a cruel death. And I love You when it is easy. I love those who are nice to me. Today I ask You to make me unlearn my sentimental
love and learn from You real love.

Blessed Edward Jones, martyr, pray for us.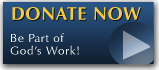 The FEAST is one of the happiest places on earth.

Click Here to find a Feast near you!
KERYGMA TV! is BACK
KERYGMA TV is on a new time slot and new channel Sundays 8 a.m. at IBC 13
Need Counseling? No Landline?
Now, you can use your mobile phone to call a friend for counseling at 09228407031. Or you may call our landlines 7266728, 7264709, 7259999 Mon-Fri 24-hrs, Sat 6am-5pm, Sun 6am-10am
BO BLOGS!
Go to Bo's Official Site and read his almost daily blog! Its not news, but thoughts and musings of Bo Sanchez. Get to know Bo in a more personal way --and find out what it means to live the life of a preacher. You get to enrich your faith as well.
DONATION
Remember to always donate your "first fruits"-not the last. Click on the "Donation" Box under the members menu - and you'll even see links to the nearest branches of the Banks where you can deposit.