READINGS for 2007-05-04
ONE WAY – JESUS!
Jesus said to him, "I am the way and the truth and the life." – John 14:6

When I was a young preacher, I was invited to give a talk in a community located in the outskirts of Manila.
I was driving alone and I remember it was drizzling that night. At first, it was a little bit of a challenge searching for the place. But when I missed a turn, fear really got the better of me.
I kept on driving for nearly two hours, not knowing where to go. I kept on asking people for directions, but the more I asked, it seemed the farther I got from the place. I was becoming frustrated and tired. I wanted to go home. But I couldn't. I was lost, remember? I reckon I sang all the songs I knew that night. I sang even the songs that I didn't know, just to keep my sanity.
Then, it happened.
All of a sudden, without warning a van almost cut me off the road. It was a white, used van. I got furious. But when I saw the big bold words at the back of the van — "I AM THE WAY..." I knew it was God's guidance. So I followed it, and I was right! It led me right to where I wanted to go.
That night, I gave the shortest but most powerful talk of my life. Arun G.
REFLECTION:
Thank God for the challenges He allows in your life. For these are ways by which He reveals Himself anew.

Jesus, You are the Way, the Truth and the Life.
1st READING


Acts 13:26-33

Paul begins his evangelizing work in each place he visits by taking the Gospel to the Jews of that area. He defers to the fact that they are the People with whom God has been working for two millenia and thus should be the best disposed to accept the Gospel message. Inevitably they reject him and so he takes the Gospel to the Gentiles where he gets a much better reception. This seems to be so ironic; the people who should accept the Gospel do not, and those who have no affinity with it, do! The wisdom of God and His ways are often beyond our human scrutiny.

26 When Paul came to Antioch in Pisidia, he said in the synagogue: "My brothers, children of the family of Abraham, and those others among you who are God-fearing, to us this Word of Salvation has been sent. 27 The inhabitants of Jerusalem and their leaders failed to recognize him, and by condemning him they fulfilled the oracles of the prophets that are read sabbath after sabbath. 28 For eventhough they found no grounds for a death sentence, they asked Pilate to have him put to death, 29 and when they had accomplished all that was written about him, they took him down from the tree and placed him in a tomb. 30 But God raised him from the dead, 31 and for many days he appeared to those who had come up with him from Galilee to Jerusalem. These are [now] his witnesses before the people. 32 We ourselves are proclaiming this Good News to you that what God promised our ancestors 33 he has brought to fulfillment for us, [their] children, by raising up Jesus, as it is written in the second psalm, 'You are my son; this day I have begotten you.'"
P S A L M

Psalm 2:6-7, 8-9, 10-11
R: You are my Son; this day I have begotten you.

6 "I myself have set up my king on Zion, my holy mountain." 7 I will proclaim the decree of the LORD. The LORD said to me, "You are my son; this day I have begotten you. (R) 8 Ask of me and I will give you the nations for an inheritance and the ends of the earth for your possession. 9 You shall rule them with an iron rod; you shall shatter them like an earthen dish." (R) 10 And now, O kings, give heed; take warning, you rulers of the earth. 11 Serve the LORD with fear, and rejoice before him; with trembling, rejoice. (R)
G O S P E L
John 14:1-6
There is no other person in the history of the world who can use the words of Jesus in today's Gospel passage and still be telling the truth. Jesus is the Way, the Truth and the Life – He is the one and only Mediator between God and humanity; all who will be saved are saved through His life, death and resurrection. Let us all pray that we will heed all that He has to say to us because we can be sure that every word and direction He has for our lives is for our own good.

1 "Do not let your hearts be troubled. You have faith in God; have faith also in me. 2 In my Father's house there are many dwelling places. If there were not, would I have told you that I am going to prepare a place for you? 3 And if I go and prepare a place for you, I will come back again and take you to myself, so that where I am you also may be. 4 Where I am going you know the way." 5 Thomas said to him, "Master, we do not know where you are going; how can we know the Way?" 6 Jesus said to him, "I am the Way and the Truth and the Life. No one comes to the Father except through me."

my reflections
think: The wisdom of God and His ways are often beyond our human scrutiny.
________________________________________________________
_________________________________________________________
God's special verse/thought for me today________________
_________________________________________________________

T O D A Y ' S BLESSING LIST
Thank You Lord for: ____________________________________
_______________________________________________________
READ THE BIBLE IN ONE YEAR Judith 1-6
CONSOLATION IN TROUBLED TIMES
Nearly everybody I meet complains about the bad times we are living in. Times are experienced as bad because of the worsening economic and political situation, because of the many catastrophes we hear about; times are bad because of the news of wars and terror attacks which reach us nearly daily. All this is true but I often wonder whether there were ever times without trouble. Reading the Old Testament, we discover that the Jews faced one big problem after the other. Opening the New Testament, there is Jesus speaking to people who are oppressed and feel very much troubled. The Acts of the Apostles and Letters of St. Paul reflect very troubled times. And when we look into history books, I ask you, is there a time of total peace and harmony? No, paradise is not part of this world. The poison of sin has caused trouble from the beginning of the human race and will continue to plague humanity until the end. The battle between good and evil continues in the world, in our societies, even in our individual hearts.
Jesus knew very well the reality of this world and the disheartening events that may discourage his followers. He knew that we human beings tend to focus on the negative events and overlook that the devil is not lord but that God is the Lord of lords. And so Jesus told his disciples and tells us today: "Do not let your hearts be troubled!" Why not? Because there is a powerful, loving God and a caring brother who walks with us through the "valley of tears": Jesus. "Trust in God and trust in me!" he added. In the darkest hours, we believe that somehow there is a purpose in life and in the events of history. And that purpose is love. If we begin to see this, the unbearable becomes bearable and even in the deepest darkness we begin to see a glimmer of light.
This earth is not our final home; we are on a pilgrimage through life. The Second Vatican Council spoke eloquently of the Church as a "pilgrim church." In this context we understand the beautiful words of Jesus that we should not be afraid that there is no place for us anymore in heaven. He himself prepared a place for us because he wants nothing more than that "where I am you may be too." Fr. Rudy H.

REFLECTION QUESTION: Do I easily get discouraged when I face problems or do I trust in the Lord?

Thank You, Lord, for Your consoling and encouraging words. Please remind me of them when I am down and see only darkness and forget that You are the WAY into the light.

St. Sacerdos, bishop, pray for us.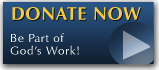 The FEAST is one of the happiest places on earth.

Click Here to find a Feast near you!
KERYGMA TV! is BACK
KERYGMA TV is on a new time slot and new channel Sundays 8 a.m. at IBC 13
Need Counseling? No Landline?
Now, you can use your mobile phone to call a friend for counseling at 09228407031. Or you may call our landlines 7266728, 7264709, 7259999 Mon-Fri 24-hrs, Sat 6am-5pm, Sun 6am-10am
BO BLOGS!
Go to Bo's Official Site and read his almost daily blog! Its not news, but thoughts and musings of Bo Sanchez. Get to know Bo in a more personal way --and find out what it means to live the life of a preacher. You get to enrich your faith as well.
DONATION
Remember to always donate your "first fruits"-not the last. Click on the "Donation" Box under the members menu - and you'll even see links to the nearest branches of the Banks where you can deposit.