READINGS for 2007-05-03
Feast of Sts. Philip and James, Apostles


NORTH OF THE MORAL COMPASS
Jesus said to him, "I am the way and the truth and the life. No one comes to the Father except through me." – John 14:6

I tinkered with the T9 dictionary on my first ever Nokia cell phone and concluded it was useless. And irritating. I typed in W-H-E-N and all I got was gibberish. So I turned off the dictionary for good and typed in my messages in the traditional way: 1 click for W, 2 clicks for H, 2 clicks for E and 2 clicks for N. Or to shortcut, I just typed in W-E-N.
Now that's the way to text. But one day, a geeky friend of mine said that the dictionary on the cell phone was the easiest thing to use. In fact, it makes texting much more efficient. He pulled me aside and taught me how to use it.Oftentimes, that's how we are with many things in life. We don't know the whole truth about the matter so it's easy to make wrong judgments.That's why Jesus says He is the Truth. Without Him as the north of our moral compass, right and wrong would be relative — subject to whoever is making the judgment. In our world of grays and compromises, He is the Voice that says, "This is the way; walk in it" (Isaiah 30:21). Rissa S.
REFLECTION:
Who is your ultimate authority when it comes to truth?

Lord, I set You as the absolute Truth in my life. Let me live according to the Truth today. Amen.
1st READING


1 Corinthians 15:1-8

In the musical Fiddler on the Roof, the main character sings a song about traditions and how they are the substance of culture and life. This is true for Christianity as well. Here Paul reminds the Corinthians that he preached to them a Gospel that has come from a far greater authority than his own experience. The beliefs and truths concerning faith in Jesus Christ that are passed down through the generations in the Church have taken on the authority of Tradition and thus proscribe not just a set of truths or beliefs, but a way of life – a way of life that leads to eternal salvation. We do not have the authority to change these traditions or beliefs. They are set in concrete for time immemorial. This is the nature of Traditions.

1 I am reminding you, brothers, of the Gospel I preached to you, which you indeed received and in which you also stand. 2 Through it you are also being saved, if you hold fast to the word I preached to you, unless you believed in vain. 3 For I handed on to you as of first importance what I also received: that Christ died for our sins in accordance with the scriptures; 4 that he was buried; that he was raised on the third day in accordance with the Scriptures; 5 that he appeared to Kephas, then to the Twelve. 6 After that, he appeared to more than five hundred brothers at once, most of whom are still living, though some have fallen asleep. 7 After that he appeared to James, then to all the apostles. 8 Last of all, as to one born abnormally, he appeared to me.
P S A L M

Psalm 19:2-3, 4-5

R: Their message goes out through all the earth.

1 [2] The heavens declare the glory of God, and the firmament proclaims his handiwork. 2 [3] Day pours out the word to day, and night to night imparts knowledge. (R) 3 [4] Not a word nor a discourse whose voice is not heard; 4 [5] through all the earth their voice resounds, and to the ends of the world, their message. (R)
G O S P E L
John 14:6-14
The original apostles were men to whom Jesus entrusted the responsibility of continuing His mission and work and to lead the Church, or more properly establish the Church on a firm foundation of truth, faith and evangelistic activity. We are all called to be apostles in the latter sense of what I have just described, that is, evangelists of the Gospel. We leave it to the bishops, the institutional successors of the apostles, to care for the deposit of truth and faith in the Church. We seek to live according to the life of faith and truth and so witness to all what Jesus has done for us and thus draw them into the life of the Church and salvation.

6 Jesus said to him, "I am the way and the truth and the life. No one comes to the Father except through me. 7 If you know me, then you will also know my Father. From now on you do know him and have seen him." 8 Philip said to him, "Master, show us the Father, and that will be enough for us." 9 Jesus said to him, "Have I been with you for so long a time and you still do not know me, Philip? Whoever has seen me has seen the Father. How can you say, 'Show us the Father'? 10 Do you not believe that I am in the Father and the Father is in me? The words that I speak to you I do not speak on my own. The Father who dwells in me is doing His Works. 11 Believe me that I am in the Father and the Father is in me, or else, believe because of the works themselves. 12 Amen, amen, I say to you, whoever believes in me will do the works that I do, and will do greater ones than these, because I am going to the Father. 13 And whatever you ask in my name, I will do, so that the Father may be glorified in the Son. 14 If you ask anything of me in my name, I will do it."
my reflections
think: We are all called to be apostles in the latter sense of what I have just described, that is, evangelists of the Gospel.
_______________________________________________________
_________________________________________________________
God's special verse/thought for me today________________
_________________________________________________________

T O D A Y ' S BLESSING LIST
Thank You Lord for: ____________________________________
_______________________________________________________
READ THE BIBLE IN ONE YEAR Tobit 9-14

WANNA BE A "MARTYR"?


"Noooo, thank you!" I hear many readers exclaim. But today we honor two apostles, two of the 12 foundation stones of our Church: Philip and James. When Philip was called by the Lord, he followed immediately; he even went to his friend Nathanael and brought him to the Lord. He must have been very impressed by Jesus that he wanted nothing more than his friend meet him also and follow him. A question pops up in my mind: How many people have we brought to Christ because we are so overwhelmed by Jesus? James was a very close relative of Jesus, so close that he was later called the "brother of the Lord." After Peter had left Jerusalem for his mission that would bring him to Rome, James guided the original Christian community there through very difficult times. In the end, both apostles gave their lives for Christ as martyrs. 'Martyr' means witness. Martyrs witnessed the truth of Christ and his teachings by shedding their blood. This brings us back to yesterday's reflection. We do not experience persecution that would threaten us with arrest and execution. But let us be honest, we face also a kind of persecution. Whoever tries today to live faithfully according to the teachings of Christ and the Church is easily ridiculed by officemates and barkadas. Last week, a young man who worksin a government office wanted to talk to me. He was close to tears. He had received a solid Catholic education at home and in a Catholic School. But now he suffers so much because when his officemates hear that he attends daily Mass, they laugh. When he refuses to go with them to have "some fun" in certain girly bars, they suspect that he is gay. When he refuses to join in condemning the "medieval teachings" of the Church, he is called old-fashioned and "out-of-tune" with the time. It is a modern type of persecution. Only a strong conviction that Christ is the Son of God and that his words are the Word of God, only an intimate, personal relationship with Christ can give us the strength the apostles had when they had to choose between being executed or following the trend in their society. Fr. Rudy H.

REFLECTION QUESTION: Do I hide my faith because I am afraid to be ridiculed? How can I be a "martyr," a witness to Christ in the place I live and work?

Lord, you were honest when You did not promise your followers an easy lifenbut persecution and hardship to be endured in Your name. Give me some of the strength of the apostles so that I will be able to witness Your love and kindness and so
bring others closer to You.


St. Adalsindis, abbess, pray for us.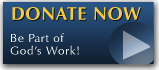 The FEAST is one of the happiest places on earth.

Click Here to find a Feast near you!
KERYGMA TV! is BACK
KERYGMA TV is on a new time slot and new channel Sundays 8 a.m. at IBC 13
Need Counseling? No Landline?
Now, you can use your mobile phone to call a friend for counseling at 09228407031. Or you may call our landlines 7266728, 7264709, 7259999 Mon-Fri 24-hrs, Sat 6am-5pm, Sun 6am-10am
BO BLOGS!
Go to Bo's Official Site and read his almost daily blog! Its not news, but thoughts and musings of Bo Sanchez. Get to know Bo in a more personal way --and find out what it means to live the life of a preacher. You get to enrich your faith as well.
DONATION
Remember to always donate your "first fruits"-not the last. Click on the "Donation" Box under the members menu - and you'll even see links to the nearest branches of the Banks where you can deposit.