READINGS for 2007-05-02
EAR NUT
I came into the World as Light… – John 12:46

Do you know what an ear nut is? In Filipino it's a pakaw. That's right. The little piece of metal that holds a stud earring in place. Well, one day, I dropped an ear nut under the bed.
The next morning, I tried to look for the the thingy. Unfortunately, the bed was wedged between two immovable barriers. And I didn't have a flashlight. I thought I was stumped for sure until I remembered that my cell phone had one of those features that was 10x better than a flashlight. In no time, I found the ear nut. I also found that under the bed were the shoes I thought I'd lost, a shirt that had been missing for months, and layers of dust that could coat a mountaintop the size of Apo.
Jesus as Light of the World came to help us find our lost ear nut. I like to think that this lost item is the the image and likeness of the Father that is built into each of us. It's not easy because it's buried under so much baggage. Many think that the way to get to the ear nut is to ignore the baggage. I doubt that Jesus thinks this way. He knows that the only way is to look through His eyes into the darkness that surrounds us and then find our precious real selves. When we do this, we can start cleaning up. And then maybe, just maybe, our original selves will start to grow. Victoria L.
REFLECTION:
What baggage do you have to get rid of? If you can't answer that, I suggest you look to the Light.

Open the eyes of my heart, Lord, that I may see the real me that You created me to be.
1st READING

Acts 12:24 —13:5

It must have been a very exciting time as the Church expanded its horizons to take in the Gentile mission and proclaim the Gospel to the ends of the earth! As I reflect upon the lives of these missionary men, my heart goes out to them in admiration of their commitment and zeal. It cannot have been an easy task that they embraced and many of them were martyred. I cannot help thinking that we should pray for these graces today as we face the difficult task of evangelization in the third millenium.

24 The Word of God continued to spread and grow. 25 After Barnabas and Saul completed their relief mission, they returned to Jerusalem, taking with them John, who is called Mark. 13: 1 Now there were in the church at Antioch prophets and teachers: Barnabas, Symeon who was called Niger, Lucius of Cyrene, Manaen who was a close friend of Herod the tetrarch, and Saul. 2 While they were worshipping the Lord and fasting, the Holy Spirit said, "Set apart for me Barnabas and Saul for the work to which I have called them." 3 Then, completing their fasting and prayer, they laid hands on them and sent them off. 4 So they, sent forth by the Holy Spirit, went down to Seleucia and from there sailed to Cyprus. 5 When they arrived in Salamis, they proclaimed the Word of God in the Jewish synagogues.
P S A L M

Psalm 67:2-3, 5, 6, 8

R: O God, let all the nations praise you!

1 [2] May God have pity on us and bless us; may he let his face shine upon us. 2 [3] So may your way be known upon earth; among all nations, your salvation. (R) 4 [5] May the nations be glad and exult because you rule the peoples in equity; the nations on the earth you guide. (R) 5 [6] May the peoples praise you, O God; may all the peoples praise you! 7 [8] May God bless us, and may all the ends of the earth fear him! (R)
G O S P E L
John 12:44-50

Jesus affirms that He never acts or stands alone. He is not interested in blazing some sort of individualistic mission on the earth. He stands in obedience to His Father at all times. We live in a world where individualism is exalted as one of the highest goods, if not the highest of all. This needs to be tempered with the insights of the Gospel whereby we learn that we all stand in need of salvation and in faith we stand as the community of believers, one in mind and heart.

44 Jesus cried out and said, "Whoever believes in me believes not only in me but also in the one who sent me, 45 and whoever sees me sees the one who sent me. 46 I came into the World as Light, so that everyone who believes in me might not remain in darkness. 47 And if anyone hears my words and does not observe them, I do not condemn him, for I did not come to condemn the world but to save the world. 48 Whoever rejects me and does not accept my words has something to judge him: the word that I spoke, it will condemn him on the last day, 49 because I did not speak on my own, but the Father who sent me commanded me what to say and speak. 50 And I know that his commandment is eternal life. So what I say, I say as the Father told me."
my reflections
think: Jesus affirms that He never acts or stands alone.
________________________________________________________
_________________________________________________________
God's special verse/thought for me today________________
_________________________________________________________

T O D A Y ' S BLESSING LIST
Thank You Lord for: ____________________________________
_______________________________________________________
READ THE BIBLE IN ONE YEAR Tobit 5-8
AM I READY TO BE AN ATHANASIUS?
Athanasius lived in a turbulent time. The priest Arius had declared that Jesus is not eternal but was created by the Father in time. In other words, he denied the divinity of Christ. Even though this heresy had been condemned by the first great Council of the Church, the Council of Nicaea, Arius had so many followers even among the priests and bishops that at times the heresy seemed to win over the teaching of Bible and Church. When Athanasius became patriarch of Alexandria, Egypt, a center of Christianity in the 4th century, he defended the divinity of Christ as authentic teaching of the Church. Five times he was exiled but he did not bend to the trends in society but rather suffered than bow to what was against the teaching of the Church.
Our times are as turbulent as those of Athanasius. We experience one political and economic crisis after the other and the Church is shaken by the trends of time. Many faithfuls obey the Church only if it fits into their lifestyle and ignore the teachings of the Church in matters they don't like — premarital sex, extramarital sex, having mistresses, abortion are unfortunately common among many Catholics. Corruption marks the "only Christian country in Asia" as we speak so proudly about ourselves. (By the way, East Timor has now a higher percentage of Catholics than the Philippines and is the biggest Catholic country in Asia). What we need is many men and women like Athanasius who would stand up courageously for the true faith and teaching of Christ. The Church in our country is weakening (in spite of filled churches on Sunday). For it is not the number of churchgoers that makes the Church strong but the number of those faithful who, like Athanasius, go against the trends of the time and witness to the truth in their daily life. Jesus says in today's gospel that he did not come to condemn but to bring light. But he also adds that those who hear his words and do not keep them faithfully will not escape condemnation at the end. After all, it is not those who say, "Lord, Lord" who will enter the Kingdom but those who do what Jesus has taught. Fr. Rudy H.

REFLECTION QUESTION: Do I select those values and teachings of the Christ which make me feel good and are easy to do, but have the tendency to follow the trends of our permissive society?

Lord, the example of St. Athanasius makes me blush. For I lack his courage to stand up for the truth. Instead of being a witness of Your light I cast a shadow around me by my relativisms. Let the life and courage of St. Athanasius inspire me to be stronger when it comes to the faith and Your values.

St. Ultan, abbot, pray for us.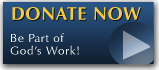 The FEAST is one of the happiest places on earth.

Click Here to find a Feast near you!
KERYGMA TV! is BACK
KERYGMA TV is on a new time slot and new channel Sundays 8 a.m. at IBC 13
Need Counseling? No Landline?
Now, you can use your mobile phone to call a friend for counseling at 09228407031. Or you may call our landlines 7266728, 7264709, 7259999 Mon-Fri 24-hrs, Sat 6am-5pm, Sun 6am-10am
BO BLOGS!
Go to Bo's Official Site and read his almost daily blog! Its not news, but thoughts and musings of Bo Sanchez. Get to know Bo in a more personal way --and find out what it means to live the life of a preacher. You get to enrich your faith as well.
DONATION
Remember to always donate your "first fruits"-not the last. Click on the "Donation" Box under the members menu - and you'll even see links to the nearest branches of the Banks where you can deposit.