READINGS for 2007-05-01
Feast of St. Joseph the Worker
IS HE THE ONE?
"A prophet is not without honor except in his own country and in his own house." – Matthew 13:57

Marie wants to know if her suitor Clem is "the one" for her life.
He's mestizo. He's sweet. He's also very good with words. Marie would always blush when Clem spoke his one liners. (Example: "If a star fell every time I thought of you, the sky would be empty.")
But her parents warn her, "He's a bum. He doesn't have work!" And she defends him, "But he's free-spirited and can't be boxed in." And her cousins tell her, "Marie, he's a playboy. Here's a list of the names of women he's fooled." And they hand her the phone directory. Again, she says, "But he's just friendly by nature. They misinterpret him." And her friends tell her, "Don't you notice the needle marks in his arm? He's an addict." And she say, "No, he tells me he's gotten into cross stitching lately."
It's true. Many times, God speaks to us through ordinary people. We want our prophets to come from a high mountain far away, wearing a shiny robe, a long beard, and a halo around their heads. We don't like prophets who're two inches from us, wearing jeans and a T-shirt.
Too bad. They could save Marie a great deal of heartache. Bo S.
REFLECTION:
Common sense is not so common. Listen to people who you know have lots of common sense.

Lord, show me the prophets You send to me. Help me to discern Your voice in theirs.
1st READING


Genesis 1:26—2:3 or Colossians 3:14-15, 17, 23-24

The Feast of St. Joseph the Worker celebrates the life of the saint as an example for us of someone who earns an honest living through his job. The Church reminds us of the dignity of work both in terms of the human need to have work to do and also the way in which work helps us to contribute to the Greater Good of humanity through what we do and how we live. Let us remember today to pray for the government of our country that it will always remember its duty to seek full employment for the people it serves.

26 God said: "Let us make man in our image, after our likeness. Let them have dominion over the fish of the sea, the birds of the air, and the cattle, and over all the wild animals and all the creatures that crawl on the ground." 27 God created man in his image; in the divine image he created him; male and female he created them. 28 God blessed them, saying: "Be fertile and multiply; fill the earth and subdue it. Have dominion over the fish of the sea, the birds of the air, and all the living things that move on the earth." 29 God also said:"See, I give you every seed-bearing plant all over the earth and every tree that has seed-bearing fruit on it to be your food; 30 and to all the animals of the land, all the birds of the air, and all the living creatures that crawl on the ground, I give all the green plants for food." And so it happened. 31 God looked at everything he had made, and he found it very good. Evening came, and morning followed — the sixth day. 2: 1 Thus the heavens and the earth and all their array were completed. 2 Since on the seventh day God was finished with the work he had been doing, he rested on the seventh day from all the work he had undertaken. 3 So God blessed the seventh day and made it Holy, because on it he rested from all the work he had done in creation.
P S A L M

Psalm 90:2, 3-4, 12-13, 14, 16

R: Lord, give success to the work of our hands.

2 Before the mountains were begotten and the earth and the world were brought forth, from everlasting to everlasting you are God. (R) 3 You turn man back to dust, saying, "Return, O children of men." 4 For a thousand years in your sight are as yesterday, now that it is past, or as a watch of the night. (R) 12 Teach us to number our days aright, that we may gain wisdom of heart. 13 Return, O LORD! How long? Have pity on your servants! (R) 14 Fill us at daybreak with your kindness, that we may shout for joy and gladness all our days. 16 Let your work be seen by your servants and your glory by their children. (R)
G O S P E L
Matthew 13:54-58

Sometimes people find it difficult to look past the surface evidence of our lives as to who we are and what we do. This is unfortunate because our work does not necessarily completely describe our Feast of St. Joseph the Worker dignity nor does it reveal the totality of who God has created us to be. Let us seek to look beyond the externals of a person's life as we relate to them, so that we do not deprive them and ourselves of the deeper reality of their gifting as a son or daughter of God. May the Holy Spirit always have the opportunity to show us the hidden depths of all whom we meet and relate to as friends or even just acquaintances.

54 He came to his native place and taught the people in their synagogue. They were astonished and said,"Where did this man get such wisdom and mighty deeds? 55 Is he not the carpenter's son? Is not his mother named Mary and his brothers James, Joseph, Simon, and Judas? 56 Are not his sisters all with us? Where did this man get all this?" 57 And they took offense at him. But Jesus said to them, "A prophet is not without honor except in his native place and in his own house." 58 And he did not work many mighty deeds there because of their lack of faith.
my reflections
think: Let us seek to look beyond the externals of a person's life as we relate to them so that we do not deprive them and ourselves of the deeper reality of their gifting as a son or daughter of God.
________________________________________________________
_________________________________________________________
God's special verse/thought for me today________________
_________________________________________________________

T O D A Y ' S BLESSING LIST
Thank You Lord for: ____________________________________
_______________________________________________________
READ THE BIBLE IN ONE YEAR Tobit 1-4
A MORE REALISTIC PICTURE OF ST. JOSEPH THE WORKER
May 1 is celebrated in many countries as Labor Day. Workers march in the streets and protest against unjust conditions and wages. In most, red flags indicate the socialist/communist origin of the day. And so Pope Pius XII instituted the feast of St. Joseph the Worker to accentuate the dignity of labor. Labor, after all, is not a curse, not a punishment for sin, but seen by the biblical writers as cooperation with God's ongoing creation.
Pious pictures often show a very sweet and idyllic scene in the house of Nazareth: Mary spins a garment for Jesus, the child Jesus plays with lilies or little birds, some cute angels peer through the window, and Joseph, old with a grey beard, planes cedars from Lebanon and saws hard wood from the hills to fashion ox yokes and buckets. It seems to be heaven on earth – very different from the problems and hardships of most laborers. But the reality of Nazareth was quite different. Archaeologists have discovered that Nazareth during that time was a very small place, inhabited by not more than 200 to 300 people who rarely needed something from their carpenter. But nearby, about four miles away, Herod Antipas was rebuilding the great city of Sepphoris to make it his capital. There many workers were needed. By the way, the evangelists call Joseph in Greek a "tekton,"
that is one who works on hard materials, on wood, stone and iron. And tektons were in demand in Sepphoris. So it is more likely that Mary prepared for Joseph a "baon" in the morning, and then he would walk to Sepphoris, work hard the whole day and return tired in the evening. When Jesus grew up, he might have joined his foster father because he is also called a tekton. And so Jesus also knew the reality of work and that labor is not easy.
Labor is hard. But when done in the spirit of cooperation with God's creation and for the purpose of sustaining a family, labor becomes lighter because it is meaningful. Here St. Joseph can inspire us in our daily work and lighten our burden when our work seems to enslave us.Fr. Rudy H.

REFLECTION QUESTION: Do I offer my work joyfully to God and see it as cooperation in God's ongoing creation?

Lord, when my work seems to weigh me down, when I do it unwillingly, when I understand my work as a burden, then Lord, make me remember Your hardworking
foster father St. Joseph. And may he help me to do also everything for the greater glory of God.

St. Andeolus, martyr, pray for us.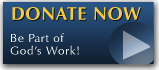 The FEAST is one of the happiest places on earth.

Click Here to find a Feast near you!
KERYGMA TV! is BACK
KERYGMA TV is on a new time slot and new channel Sundays 8 a.m. at IBC 13
Need Counseling? No Landline?
Now, you can use your mobile phone to call a friend for counseling at 09228407031. Or you may call our landlines 7266728, 7264709, 7259999 Mon-Fri 24-hrs, Sat 6am-5pm, Sun 6am-10am
BO BLOGS!
Go to Bo's Official Site and read his almost daily blog! Its not news, but thoughts and musings of Bo Sanchez. Get to know Bo in a more personal way --and find out what it means to live the life of a preacher. You get to enrich your faith as well.
DONATION
Remember to always donate your "first fruits"-not the last. Click on the "Donation" Box under the members menu - and you'll even see links to the nearest branches of the Banks where you can deposit.