READINGS for 2007-04-29
THE BLIND THAT LED THE BLIND
"I have made you a light to the Gentiles..." – Acts 13:47

There was a young French boy named Louis. His father was a harness maker and often used sharp tools to cut and punch holes in the leather. When Louis was three years old, he picked one of the sharp tools and accidentally poked one of his eyes. The eye got infected and later the infection spread to the other eye.
A few days later he became totally blind.
Even as a blind boy he was able to live a normal life. He helped in the household chores and went to a village school. When he was 10 years old, he was sent to a Special School for the Blind in Paris.
Louis loved books. The books in the library had large letters that were raised up off the page. He could feel each letter but it took him a long time to read a sentence and months to read a single book. "There must be a better way," he thought.
One day, he learned about nightwriting used by the French army. The dots were punched into heavy sheets of paper with a stylus. When the paper was turned over, raised dots could be felt on the other side. Louis liked the idea and began working on his alphabet, thus the Braille alphabet was born. Thanks to him, blind people can now read with ease and speed. Judith C.
REFLECTION:
How can you make things easier for other people?

May my weaknesses teach me how to be a strength to others.
1st READING


Acts 13:14, 43-52

The early Christians had to battle in order to faithfully follow the Gospel. They were not just battling with the powers of sin at work in their own lives, but they also had to combat the hostility of many of those around them. In fact, for the first few centuries, to take on the Gospel as a way of life was tantamount to inviting persecution, first from the Jewish people and then in a far more organized and violent form, from the Roman government of the day; to receive the Sacrament of Baptism was to endanger one's life and make one's self a candidate for martyrdom.

14 Paul and Barnabas continued on from Perga and reached Antioch in Pisidia.On the sabbath they entered the synagogue and took their seats. 43 Many Jews and worshipers who were converts to Judaism followed Paul and Barnabas, who spoke to them and urged them to remain faithful to the grace of God. 44 On the following Sabbath almost the whole city gathered to hear the word of the Lord. 45 When the Jews saw the crowds, they were filled with jealousy and with violent abuse contradicted what Paul said. 46 Both Paul and Barnabas spoke out boldly and said, "It was necessary that the Word of God be spoken to you first, but since you reject it and condemn yourselves as unworthy of eternal life, we now turn to the Gentiles. 47 For so the Lord has commanded us, 'I have made you a light to the Gentiles, that you may be an instrument of salvation to the ends of the earth.''' 48 The Gentiles were delighted when they heard this and glorified the word of the Lord. All who were destined for eternal life came to believe, 49 and the Word of the Lord continued to spread through the whole region. 50 The Jews, however, incited the women of prominence who were worshipers and the leading men of the city, stirred up a persecution against Paul and Barnabas, and expelled them from their territory. 51 So they shook the dust from their feet in protest against them and went to Iconium. 52 The believers were filled with joy and the Holy Spirit.
P S A L M

Psalm 100:1-2, 3, 5

R: We are his people, the sheep of his flock.

1 Sing joyfully to the LORD, all you lands; 2 serve the LORD with gladness; come before him with joyful song. (R) 3 Know that the LORD is God; he made us, his we are; his people, the flock he tends. (R) 5 The Lord is good: his kindness endures forever, and his faithfulness, to all generations. (R)
2nd READING
Revelation 7:9, 14-17

Maybe we do not suffer the physical persecution and martyrdom of the Early Church. However, we do suffer the more subtle, and perhaps more dangerous, tendency of compromise and secularism. There is nothing more insipid and disgusting than a supposed witness to the Gospel that has lost its essential character through unwittingly (or otherwise) allowing the secularizing tendencies of materialism and consumerism to rob it of its evangelical character. This is the foremost danger that we have to combat today in western society. Let us pray for the grace of faithfulness to the Gospel Truths, the same grace that sustained the Early Church as it laid the foundations of Christian life a couple of millennia ago.

9 After this I had a vision of a great multitude, which no one could count, from every nation, race, people, and tongue. They stood before the throne and before the Lamb, wearing white robes and holding palm branches in their hands. 14 Then one of the elders said to me, "These are the ones who have survived the time of great distress; they have washed their robes and made them white in the blood of the Lamb. 15 For this reason they stand before God's throne and worship him day and night in his temple. The one who sits on the throne will shelter them. 16 They will not hunger or thirst anymore, nor will the sun or any heat strike them. 17 For the Lamb who is in the center of the throne will shepherd them and lead them to springs of life-giving water, and God will wipe away every tear from their eyes."
G O S P E L
John 10:27-30

If we commit ourselves to placing the voice of the Lord first in all that we listen to, we are doing the best that we can to remain faithful to him. On the other hand, if we constantly give our ears over to the voices of the world – voices of compromise, despair and mediocrity, we will find that we will depart from the road to eternal life. God's will may not always seem to be the most attractive option at hand, but that is not the point! The point is, what words are going to lead us along the path to eternal life. Eternity is forever. The best that the world can offer us is a few years of glory and pleasure that will end and ultimately leave us feeling empty!

27 "My sheep hear my voice; I know them, and they follow me. 28 I give them eternal life, and they shall never perish. No one can take them out of My Hand. 29 My Father, who has given them to me, is greater than all, and no one can take them out of the Father's hand. 30 The Father and I are One."

my reflections
think: If we commit ourselves to placing the voice of the Lord first in all that we listen to we are doing the best that we can to remain faithful to him.
________________________________________________________
_________________________________________________________
God's special verse/thought for me today________________
_________________________________________________________

T O D A Y ' S BLESSING LIST
Thank You Lord for: ____________________________________
_____________________________________________________
READ THE BIBLE IN ONE YEAR Nehemiah 8-10
SABBATH PAUSE
My weekly time with God
THANK YOU LIST
Things to be grateful for from the past week
________________________________________________________________
________________________________________________________________
_________________________________________________________________
SPECIAL NEEDS
Things to ask God for in the coming week
________________________________________________________________
_________________________________________________________________
________________________________________________________________
HIDDEN TREASURE
Most important word God told me this week
________________________________________________________________
_________________________________________________________________
_________________________________________________________________
TRUE SHEEP OF THE GOOD SHEPHERD
It is interesting to look at the structure of today's Gospel passage in that it begins by telling us that the sheep which belongs to Jesus "listens to His voice." This puts a lot of the onus onto us as regards whether or not we belong to Jesus. Do we listen to His voice or do we listen to the voices of others in our lives? It is the answer to this question that will tell us where we stand with God regarding being His sheep or sheep of another fold or shepherd.
We live in a world full of noise and full of different voices, each with their own philosophy and understanding of life. Some are plausible and some are not; some are exciting to follow and others mundane; some are here today and gone tomorrow and others endure to the end... Which of these voices do you listen to? This is the million dollar question, or should I say the question of eternal life? There are times when I experience the temptation to exchange the voice of God, the voice of truth and love for something else. This is the temptation of which we all must be wary to avoid as it is the first step towards sin.
Quite often the various voices in the world will seem to be quite reasonable with what they have to say, but on deeper reflection and examination we will always find there is something lacking. If we are truly honest with ourselves we will acknowledge that there is only one voice that never strays from the truth, that never strays from what is good and holy. This is the voice of the Good Shepherd. We need to learn this voice and take it to heart so that we will always listen to it. God has promised He will never abandon us and it is through the gift of His Word that He keeps this promise. Let us pray that we will be sensible sheep and always keep within earshot of the voice that will lead us to everlasting life in heaven. Fr. Steve T.

REFLECTION QUESTION: How often do I sin simply because I like to listen to different ideas and thoughts? Yes we have to engage with the world but this does not mean we have to take on its values and way of life!

Jesus, You made it Your constant care to keep in touch with Your Father's voice through prayer. Help me to follow Your example.

St. Ava, abbess, pray for us.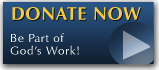 The FEAST is one of the happiest places on earth.

Click Here to find a Feast near you!
KERYGMA TV! is BACK
KERYGMA TV is on a new time slot and new channel Sundays 8 a.m. at IBC 13
Need Counseling? No Landline?
Now, you can use your mobile phone to call a friend for counseling at 09228407031. Or you may call our landlines 7266728, 7264709, 7259999 Mon-Fri 24-hrs, Sat 6am-5pm, Sun 6am-10am
BO BLOGS!
Go to Bo's Official Site and read his almost daily blog! Its not news, but thoughts and musings of Bo Sanchez. Get to know Bo in a more personal way --and find out what it means to live the life of a preacher. You get to enrich your faith as well.
DONATION
Remember to always donate your "first fruits"-not the last. Click on the "Donation" Box under the members menu - and you'll even see links to the nearest branches of the Banks where you can deposit.