READINGS for 2007-04-28
SUMMER LETHARGY
"Jesus Christ heals you; get up and make your bed!" – Acts 9:34

Summer vacation usually ruins my sleeping patterns. Every time summer comes around, my bedtime goes from 12 midnight to 2 a.m. So I wake up at around 10 o'clock in the morning or even later. I wouldn't be in a hurry to wake up either. Because of this, my prayer time happens at around lunchtime. Then something hit me in the middle of the summer: I changed my prayer time from 11:30 a.m. to 7:00 a.m. Crazy, yeah? It is. The fact that I sleep really late... er, early, is enough for me to stop myself from setting my prayer time earlier... but I did. And even if I knew it would be hard for me, I promised I would stick to it.
Admittedly, I struggle with my sleeping patterns with regards my new prayer time. A lot of times, I sleep right through it, and also, I end up sleeping while praying. I could count the times when I know I am VERY awake during my prayer time.
But because I value my time with my God, I still try to wake up at 7am to pray. I know that God appreciates my trying, and I believe He will heal me from this lethargy so I will be able to talk to Him first thing in the morning.
"Hello God!" Tina M.
REFLECTION:
What are you in need of healing for?

Heal me, Lord, of the lethargy that keeps me from doing Your will.
1st READING
Acts 9:31-42

For two years of my seminary training, I prayed in a Chapel where the body of Peter Chanel rested on its way back to France after his martyrdom on the island of Futuna in the Pacific. There was a rib of Peter in the Chapel upon which I could meditate. It is the example of their lives – their commitment in giving all for the sake of the Gospel – that is the reason the Church raises saints to the altar as exemplary examples of Gospel living. In the Reading we see Peter curing the sick and raising the dead. We too might be able to do this, by the grace of God, if we truly commit our lives to His Kingdom.

31 The church throughout all Judea, Galilee, and Samaria was at peace. It was being built up and walked in the fear of the LORD, and with the consolation of the Holy Spirit it grew in numbers. 32 As Peter was passing through every region, he went down to the holy ones living in Lydda. 33 There he found a man named Aeneas, who had been confined to bed for eight years, for he was paralyzed. 34 Peter said to him, "Aeneas, Jesus Christ heals you. Get up and make your bed." He got up at once. 35 And all the inhabitants of Lydda and Sharon saw him, and they turned to the LORD. 36 Now in Joppa there was a disciple named Tabitha (which translated means Dorcas). She was completely occupied with good deeds and almsgiving. 37 Now during those days she fell sick and died, so after washing her, they laid [her] out in a room upstairs. 38 Since Lydda was near Joppa, the disciples, hearing that Peter was there, sent two men to him with the request, "Please come to us without delay." 39 So Peter got up and went with them. When he arrived, they took him to the room upstairs where all the widows came to him weeping and showing him the tunics and cloaks that Dorcas had made while she was with them. 40 Peter sent them all out and knelt down and prayed. Then he turned to her body and said, "Tabitha, rise up." She opened her eyes, saw Peter, and sat up. 41 He gave her his hand and raised her up, and when he had called the holy ones and the widows, he presented her alive. 42 This became known all over Joppa, and many came to believe in the LORD.
P S A L M

Psalm 116:12-13, 14-15, 16-17

R: How shall I make a return to the Lord for all the good he has done for me?

12 How shall I make a return to the LORD for all the good he has done for me? 13 The cup of salvation I will take up, and I will call upon the name of the LORD. (R) 14 My vows to the LORD I will pay in the presence of all his people. 15 Precious in the eyes of the LORD is the death of his faithful ones. (R) 16 O LORD, I am your servant; I am your servant, the son of your handmaid; you have loosed my bonds. 17 To you will I offer sacrifice of thanksgiving, and I will call upon the name of the LORD.
G O S P E L
John 6:60-69

Many of Jesus' followers leave Him when He speaks about the depth of commitment He is asking of them in their faith. Are we inclined to slip back from the leading party when the difficult side of being a disciple begins to arise? I hope not, because we will never be able to grow in faith if we do not embrace the challenges that arise and walk through them. God's grace is always sufficient for us to overcome any difficulty. The question is whether or not we trust this is true.

60 Then many of his disciples who were listening said, "This saying is hard; who can accept it?" 61 Since Jesus knew that his disciples were murmuring about this, he said to them, "Does this shock you? 62 What if you were to see the Son of Man ascending to where he was before? 63 It is the Spirit that gives life, while the flesh is of no avail. The words I have spoken to you are Spirit and Life. 64 But there are some of you who do not believe." Jesus knew from the beginning the ones who would not believe and the one who would betray him. 65 And he said, "For this reason I have told you that no one can come to me unless it is granted him by my Father." 66 As a result of this, many [of] his disciples returned to their former way of life and no longer accompanied him. 67 Jesus then said to the Twelve, "Do you also want to leave?" 68 Simon Peter answered him, "Master, to whom shall we go? You have the words of eternal life. 69 We have come to believe and are convinced that you are the Holy One of God."
my reflections
think: God's grace is always sufficient for us to overcome any difficulty.

________________________________________________________
_________________________________________________________
God's special verse/thought for me today________________
_________________________________________________________

T O D A Y ' S BLESSING LIST
Thank You Lord for: ____________________________________
_______________________________________________________
READ THE BIBLE IN ONE YEAR Nehemiah 5-7
THE FAITH OF THE APOSTLES
It sometimes seems unfair to me that there were a few human beings who actually got to meet Jesus in the flesh and walk with Him and talk with Him. Ultimately this is a silly sort of feeling because it is not going to change anything and how could it have been done to avoid this reality in the first place?
The fact is Jesus was sent by the Father to redeem us all. This meant He took on human form at some stage in human history and through the Incarnation transformed human existence and opened it up to the reality of new and eternal life. This is what our focus should be – the gift Jesus comes to offer us. It is not a matter of complaining about the fairness or otherwise of the fact that Jesus was born when He was born. It is going one step deeper and realizing that His birth was not just for the people of His time or even those who had the opportunity to get to know Him, but for all people of all time in order to redeem us.
The apostles received an extraordinary grace to have been formed for their mission by Jesus in person. However, I think this also gives them a greater responsibility in comparison with those who are not given such an opportunity. Whatever our situation, there is no point in wishing it were different because this is not going to change anything! What we ought to be doing is getting on with the business of being obedient to God's call and leave the worry about what is fair or not to God.
Jesus will never ask us to do anything that He does not provide the requisite grace for us to accomplish. Now that is eminently fair. We could not ask for anything better than this! The apostles were given the responsibility to establish the Church and this is what they did. We are called to continue the mission of the Church and I hope this is what we will direct our energies towards doing. Fr. Steve T.

REFLECTION QUESTION: Do I tend to complain to God about my situation or do I get on with the business of living my life for Him?

Lord Jesus, help me to focus my life towards the promise of eternal life as this ultimate end is the same for all people who entrust their lives to Your love.

St. Artemius, bishop, pray for us.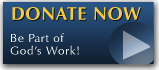 The FEAST is one of the happiest places on earth.

Click Here to find a Feast near you!
KERYGMA TV! is BACK
KERYGMA TV is on a new time slot and new channel Sundays 8 a.m. at IBC 13
Need Counseling? No Landline?
Now, you can use your mobile phone to call a friend for counseling at 09228407031. Or you may call our landlines 7266728, 7264709, 7259999 Mon-Fri 24-hrs, Sat 6am-5pm, Sun 6am-10am
BO BLOGS!
Go to Bo's Official Site and read his almost daily blog! Its not news, but thoughts and musings of Bo Sanchez. Get to know Bo in a more personal way --and find out what it means to live the life of a preacher. You get to enrich your faith as well.
DONATION
Remember to always donate your "first fruits"-not the last. Click on the "Donation" Box under the members menu - and you'll even see links to the nearest branches of the Banks where you can deposit.