READINGS for 2007-04-27
JESUS A-COURTING
"..and (in a vision) he has seen a man named Ananias come in and lay (his) hands on him, that he may regain his sight." – Acts 9:12

Our relationship with Jesus can be likened to a courtship between a man and a woman. The man tries to get the woman's attention first. But when his efforts fail, he seeks the help of a go-between.
Jesus captured my attention when I went on a pilgrimage to the Holy Land many years ago. I was enamored by Him and marveled at His love for me through all the sites that we went to – especially in Bethlehem where He chose to be born out of His great love for me. It was such a strong love that I even wanted to be His bride – a nun. Alas, He didn't really plan it to be that way.
My Ananias turned out to be an elderly nun – Sr. Mary James Wilson, RGS, who has remained my spiritual mother and friend to date. She helped me see my life with the eyes of faith. She helped me see God's love for me by accepting me just as I am – no matter how wretched I felt back then.
Over the years, Jesus got my attention in different ways – at times dramatic, other times in gentle and quiet ways. But always – and I say always – He never fails to send me my Ananiases! TessVA.
REFLECTION:
Recall the first time Jesus got your attention. Likewise, recall who your Ananias was.

Lord, if at times I don't seem to pay attention to You, nudge me strongly so I can see You.
1st READING

Acts 9:1-20

I do not envy the task that God gave to Ananias in the conversion of Saul. He would have been well aware of Saul's animosity towards Christians and thus I am sure very hesitant to go and find Saul, even if he happened to be blind. Yet, Ananias is obedient to God's wish and seeks out Saul and lays hands on him. Thus marks one of the steps in one of the most extraordinary lives ever lived. It is good to note that Paul does not stand alone – he had many who helped him in his conversion and later in ministry; men such as Ananias, Barnabas, Mark, Luke, Gamaliel and so on.

1 Saul, still breathing murderous threats against the disciples of the Lord, went to the high priest 2 and asked him for letters to the synagogues in Damascus, that, if he should find any men or women who belonged to the Way, he might bring them back to Jerusalem in chains. 3 On his journey, as he was nearing Damascus, a light from the sky suddenly flashed around him. 4 He fell to the ground and heard a voice saying to him, "Saul, Saul, why are you persecuting me?" 5 He said, "Who are you, sir?" The reply came, "I am Jesus, whom you are persecuting. 6 Now get up and go into the city and you will be told what you must do." 7 The men who were traveling with him stood speechless, for they heard the voice but could see no one. 8 Saul got up from the ground, but when he opened his eyes he could see nothing; so they led him by the hand and brought him to Damascus. 9 For three days he was unable to see, and he neither ate nor drank. 10 There was a disciple in Damascus named Ananias, and the Lord said to him in a vision, "Ananias." He answered, "Here I am, LORD." 11 The Lord said to him, "Get up and go to the street called Straight and ask at the house of Judas for a man from Tarsus named Saul. He is there praying, 12 and [in a vision] he has seen a man named Ananias come in and lay [his] hands on him, that he may regain his sight." 13 But Ananias replied, "LORD, I have heard from many sources about this man, what evil things he has done to your holy ones in Jerusalem. 14 And here he has authority from the chief priests to imprison all who call upon your name." 15 But the LORD said to him, "Go, for this man is a chosen instrument of mine to carry my name before Gentiles, kings, and Israelites, 16 and I will show him what he will have to suffer for my name." 17 So Ananias went and entered the house; laying his hands on him, he said, "Saul, my brother, the Lord has sent me, Jesus who appeared to you on the way by which you came, that you may regain your sight and be filled with the Holy Spirit." 18 Immediately things like scales fell from his eyes and he regained his sight. He got up and was baptized, 19 and when he had eaten, he recovered his strength. He stayed some days with the disciples in Damascus, 20 and he began at once to proclaim Jesus in the synagogues, that he is the Son of God.

P S A L M

Psalm 117:1, 2

R: Go out to all the world and tell the Good News.

1 Praise the LORD, all you nations; glorify him, all you peoples! (R) 2 For steadfast is his kindness toward us, and the fidelity of the LORD endures forever. (R)
G O S P E L
John 6:52-59

The food that Jesus feeds us with is food that lasts unto eternal life. The Old Testament marks a covenant and relationship with God that is not the final reality. This comes with Jesus and His offer of salvation through faith in His work. The forgiveness of sins that Jesus offers us is such that it actually works and is not just some sort of a symbolic action. Jesus' death and resurrection is the once-and-for-all-time act that reconciles us to God. Let us eat the food that He offers and so partake of this truly heavenly banquet!

52 The Jews quarreled among themselves, saying, "How can this man give us [his] flesh to eat?" 53 Jesus said to them, "Amen, amen, I say to you, unless you eat the flesh of the Son of Man and drink his blood, you do not have life within you. 54 Whoever eats my flesh and drinks my blood has eternal life, and I will raise him on the last day. 55 For my flesh is true food, and my blood is true drink. 56 Whoever eats my flesh and drinks my blood remains in me and I in him. 57 Just as the living Father sent me and I have life because of the Father, so also the one who feeds on me will have life because of me. 58 This is the bread that came down from heaven. Unlike your ancestors who ate and still died, whoever eats this bread will live forever." 59 These things he said while teaching in the synagogue in Capernaum.
my reflections
think: Jesus' death and resurrection is the once-and-for-all-time act that reconciles us to God.

________________________________________________________
_________________________________________________________
God's special verse/thought for me today________________
_________________________________________________________

T O D A Y ' S BLESSING LIST
Thank You Lord for: ____________________________________
_______________________________________________________
READ THE BIBLE IN ONE YEAR Nehemiah 1-4
UNDERSTANDING THE GIFT OF THE EUCHARIST
The more I reflect upon the gift and mystery of the Eucharist, the more convinced I become that we do not fully comprehend the magnitude and magnificence of the gift. As a means of remembrance and celebration of all God has done for us, it is without peer among all the religions of the world. Even the Jewish Passover Feast lacks the realism of the Eucharist. Yet we as Catholics often fail to recognize this.
I am not going to try and explain Eucharistic theology in 300 words or less; all I want to do is challenge us to reflect upon the passages in Scripture that can help us grow in our appreciation of what God has given us. Today's Gospel speaks about the reality of the real presence and our call to receive it into our bodies by eating – by chewing on it. While we are literally called to chew, spiritually we are called to reflect often upon what God offers us in the Eucharist as a remembrance, celebration and reception of His gift of salvation. It is not enough to 'attend Mass;' we must participate in its celebration and actively seek and receive the graces God wants to pour into our lives. Mass should not be a passive experience but one where all our senses are at heightened alert in case God chooses to speak to us in whatever way or form He may choose!
The Eucharist is the remembrance of all God has done for us and is thus a call to rejoice and give thanks to God for His love and mercy in forgiving us our sins and calling us back into the ambit of His love and grace-filled existence. When we fail to stand in awe of God, bring Him down to our level and thus do not allow Him to be truly God of our lives.
Yes, God is our friend and brother but He is also God Almighty, Creator of the heavens and the earth! Fr. Steve T.

REFLECTION QUESTION: How can I celebrate the Eucharist with greater awareness of the mystery I am celebrating and calling into my life?

Lord Jesus, thank You for the gift of the Eucharist. I pray for the grace to remain in awe of this gift all the days of my life.

St. Asicus, abbot-bishop, pray for us.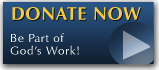 The FEAST is one of the happiest places on earth.

Click Here to find a Feast near you!
KERYGMA TV! is BACK
KERYGMA TV is on a new time slot and new channel Sundays 8 a.m. at IBC 13
Need Counseling? No Landline?
Now, you can use your mobile phone to call a friend for counseling at 09228407031. Or you may call our landlines 7266728, 7264709, 7259999 Mon-Fri 24-hrs, Sat 6am-5pm, Sun 6am-10am
BO BLOGS!
Go to Bo's Official Site and read his almost daily blog! Its not news, but thoughts and musings of Bo Sanchez. Get to know Bo in a more personal way --and find out what it means to live the life of a preacher. You get to enrich your faith as well.
DONATION
Remember to always donate your "first fruits"-not the last. Click on the "Donation" Box under the members menu - and you'll even see links to the nearest branches of the Banks where you can deposit.