READINGS for 2007-04-24
READING THE SIGNS
"What sign can you do, that we may see and believe in you? What can you do?" – John 6:30

I was in 4th year college when my schoolmates and I visited a well-known auditing firm. I said to myself, "I'm going to be an auditor in this firm."
I graduated with flying colors and even won in the National Accounting Quiz sponsored by this company. So I thought landing a job here would be a breeze. However, when the audit partner read in my essay that my weakness was being moody (I wrote that because I couldn't think of any answer), she said in a sarcastic tone, "You are not fit to be an auditor if you're moody."
I wallowed in self-pity for my dream had been shattered.
A few weeks after, I received a telegram from the firm. They offered me a contractual job. First it was unrelated to audit but after a month I was transferred to the Audit Division. On my sixth month, I was made a regular employee, got promoted after two years and was sent to the U.S. for training.
I guess God knew I had it in me to be an auditor there. He didn't need any signs. Judith C.
REFLECTION
How do you judge people?

Thank You, Father, for loving me just the way I am.
1st READING


Acts 7:51—8:1

It seems quite an extraordinary accusation to say that the hearts and ears of the elders and scribes are pagans! I wonder if Stephen would think the same of us if he could talk to us about all of the secular input we allow our own hearts to take in? This is a serious question that I am asking. We are more often listening to the lyrics of modern music that often advocate sin and are certainly contrary to the values of our faith than we are reading the Scriptures and Lives of the Saints. How can we expect the secular values not to take over our religious moral sense?

51 "You stiff-necked people, uncircumcised in heart and ears, you always oppose the Holy Spirit; you are just like your ancestors. 52 Which of the prophets did your ancestors not persecute? They put to death those who foretold the coming of the righteous one, whose betrayers and murderers you have now become. 53 You received the law as transmitted by angels, but you did not observe it." 54 When they heard this, they were infuriated, and they ground their teeth at him. 55 But he, filled with the Holy Spirit, looked up intently to heaven and saw the glory of God and Jesus standing at the right hand of God, 56 and he said, "Behold, I see the heavens opened and the Son of Man standing at the right hand of God!" 57 But they cried out in a loud voice, covered their ears, and rushed upon him together. 58 They threw him out of the city, and began to stone him. The witnesses laid down their cloaks at the feet of a young man named Saul. 59 As they were stoning Stephen, he called out, "LORD Jesus, receive my spirit." 60 Then he fell to his knees and cried out in a loud voice, "LORD, do not hold this sin against them!" And when he said this, he fell asleep. 8: 1 Now Saul was consenting to his execution.
P S A L M

Psalm 31:3-4, 6, 7, 8, 17, 21

R: Into your hands, O Lord, I commend my spirit.

2 [3] Be my rock of refuge, a stronghold to give me safety. 3 [4] You are my rock and my fortress; for your name's sake you will lead and guide me. (R) 5 [6] Into your hands I commend my spirit; you will redeem me, O LORD, O faithful God. 6 [7] My trust is in the LORD. 7 [8] I will rejoice and be glad of your mercy. (R) 16 [17] Let your face shine upon your servant; save me in your kindness. 20 [21] You hide them in the shelter of your presence from the plottings of men. (R)
G O S P E L
John 6:30-35

Jesus is the source of all true food for our spiritual lives. If we want to be formed in the truth, then we will have to build our lives on Him and not on what the world offers us. Living a moral life is far more important than living a life that accords to the desires of the world. If there is ever a conflict between the two, our life of faith must come first. This is what it means to be a disciple of Jesus – to place Him above all else in our lives. Jesus is the source of all true food for our spiritual lives.

30 So they said to him, "What sign can you do, that we may see and believe in you? What can you do?" 31 Our ancestors ate manna in the desert, as it is written: "He gave them bread from heaven to eat.'' 32 So Jesus said to them, "Amen, amen, I say to you, it was not Moses who gave the bread from heaven; my Father gives you the true bread from heaven. 33 For the bread of God is that which comes down from heaven and gives life to the world." 34 So they said to him, "Sir, give us this bread always." 35 Jesus said to them, "I am the bread of life; whoever comes to me will never hunger, and whoever believes in me will never thirst."
my reflections
think:
________________________________________________________
________________________________________________________
God's special verse/thought for me today________________
_________________________________________________________

T O D A Y ' S BLESSING LIST
Thank You Lord for: ____________________________________
_______________________________________________________
READ THE BIBLE IN ONE YEAR 2 Chronicles 34-36
STUPID STUBBORNNESS OF HEART
I think it is probably true to say that there is a little stubbornness in us all. There is something within the human psyche that wants to be able to say that we are self-sufficient and not dependent upon the help of others. However, in the case of salvation and the forgiveness of our sins, this is never the case. There are no exceptions to this rule. Stephen encounters a stubbornness in the elders and scribes that leads them to reject him and his message because of the threat it was to their lifestyle. Stephen is challenging the people that it is time they stopped resisting the Spirit of God and change the way they see their relationship with God. This is terribly threatening to the elders and scribes as their whole lives revolve around the fact that they are the ones who are mediating the Word of God to the people.
The people stoned Stephen to death with the approval of a young man named Saul (later to be known as Paul of Tarsus). The death of Stephen marks a qualitative turning point in the proclamation of the Gospel as the apostles would have realized that the opposition to the Gospel was going to be fierce and deadly. Yet this did not deter them in their mission. They went forward to proclaim the Gospel and continue the work of building the Kingdom of God. This is the sort of stubbornness that we need to develop – one that will refuse to be daunted by the possibility of suffering and even death, not the one that is obstructing the work of the Kingdom of God.
Each of us ought to examine our lives closely to see whether or not we are contributing to the spread of the Gospel or hindering it through our stubborn clinging to sin. The Holy Spirit cries out to us to be converted and surrender our lives to God. Will we do this or will we remain our old independent selves that are sometimes helpful but more often hindering the work of the Spirit?
The choice is up to us; what will we do? Let us pray for the grace of God to break down our stubborn wills and conform them to His own. Fr. Steve T.

REFLECTION QUESTION: What areas of my life exhibit stubbornness that need to undergo conversion to the Spirit of God? How can I surrender this aspect of my life to God today?

Lord Jesus, help me overcome everything that hinders the work of the Gospel in my life. I want to do Your will without being a hindrance to Your Holy Spirit.

St. William Firmatus, hermit, pray for us.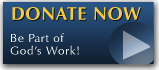 The FEAST is one of the happiest places on earth.

Click Here to find a Feast near you!
KERYGMA TV! is BACK
KERYGMA TV is on a new time slot and new channel Sundays 8 a.m. at IBC 13
Need Counseling? No Landline?
Now, you can use your mobile phone to call a friend for counseling at 09228407031. Or you may call our landlines 7266728, 7264709, 7259999 Mon-Fri 24-hrs, Sat 6am-5pm, Sun 6am-10am
BO BLOGS!
Go to Bo's Official Site and read his almost daily blog! Its not news, but thoughts and musings of Bo Sanchez. Get to know Bo in a more personal way --and find out what it means to live the life of a preacher. You get to enrich your faith as well.
DONATION
Remember to always donate your "first fruits"-not the last. Click on the "Donation" Box under the members menu - and you'll even see links to the nearest branches of the Banks where you can deposit.