READINGS for 2007-04-23
IT'S NOT ABOUT ME
"You are looking for me because you ate the bread and had all you wanted not because you understood my miracles." – John 6:26

Whenever I pray, I ask for what I need (like a good job).
Sometimes, I ask for what I want (like a new cell phone).
And God gives it.
When He doesn't answer my prayer the way I expected (like when my friend isn't healed), I persevere in praying until my faith flickers.
I even blame Him for every bad thing that happens (like a traffic jam!).
After the fierce storm, God's wisdom comes.
I realize I cannot twist God's arm to give me what I expected.
He knows what is best for me.
What I must do is to be constant in praying so I will understand his ways.
Then, I can freely accept His will in my life through good and bad times.
It's not about me.
It's about Him. RosAnn J.
REFLECTION:
Who stands at the center of your universe? You or God?

You make the world go round. You make the sun shine proud. You let the rain fall down. I am humbled.
1st READING
Acts 6:8-15

I believe that Stephen's angelic face is directly a result of his willingness to proclaim the truth and stand firm in it even though his life is in the balance. Stephen is presented to us as a man who puts a priority on living the truth even if it endangers his life to do so. This is what it means to be a martyr – to place one's life second to the truth of the Gospel and to stand firm in this decision. God will vindicate the person who does this with eternal life.

8 Stephen, filled with grace and power, was working great wonders and signs among the people. 9 Certain members of the so - called Synagogue of Freedmen, Cyrenians, and Alexandrians, and people from Cilicia and Asia, came forward and debated with Stephen, 10 but they could not withstand the wisdom and the spirit with which he spoke. 11 Then they instigated some men to say, "We have heard him speaking blasphemous words against Moses and God." 12 They stirred up the people, the elders, and the scribes, accosted him, seized him, and brought him before the Sanhedrin. 13 They presented false witnesses who testified, "This man never stops saying things against [this] holy place and the law. 14 For we have heard him claim that this Jesus the Nazorean will destroy this place and change the customs that Moses handed down to us." 15 All those who sat in the Sanhedrin looked intently at him and saw that his face was like the face of an angel.
P S A L M

Psalm 119:23-24, 26-27, 29-30

R: Blessed are they who follow the Law of the Lord!

23 Though princes meet and talk against me, your servant meditates on your statutes. 24 Yes, your decrees are my delight; they are my counselors. (R) 26 I declared my ways, and you answered me; teach me your statutes. 27 Make me understand the way of your precepts, and I will meditate on your wondrous deeds. (R) 29 Remove from me the way of falsehood, and favor me with your law. 30 The way of truth I have chosen; I have set your ordinances before me. (R)
G O S P E L
John 6:22-29

Why do we come to Jesus? Is it because we treasure our relationship with Him or is it because we are looking for signs? This is the question that Jesus places before the people of His day. I believe that the signs will be there automatically if we place our trust in God and live the lives that He wants us to live. We never have to look for signs if we are people of faith as the work of the Spirit in our lives will be a sign in itself.

22 The next day, the crowd that remained across the sea saw that there had been only one boat there, and that Jesus had not gone along with his disciples in the boat, but only his disciples had left. 23 Other boats came from Tiberias near the place where they had eaten the bread when the Lord gave thanks. 24 When the crowd saw that neither Jesus nor his disciples were there, they themselves got into boats and came to Capernaum looking for Jesus. 25 And when they found him across the sea they said to him, "Rabbi, when did you get here?" 26 Jesus answered them and said, "Amen, amen, I say to you, you are looking for me not because you saw signs but because you ate the loaves and were filled. 27 Do not work for food that perishes but for the food that endures for eternal life, which the Son of Man will give you. For on him the Father, God, has set his seal." 28 So they asked him, "What can we do to accomplish the works of God?" 29 Jesus answered and said to them, "This is the work of God, that you believe in the one he sent."
my reflections
think: We never have to look for signs if we are people of faith as the work of the Spirit in our lives will be a sign in itself.
________________________________________________________
_________________________________________________________
God's special verse/thought for me today________________
_________________________________________________________

T O D A Y ' S BLESSING LIST
Thank You Lord for: ____________________________________
_______________________________________________________
READ THE BIBLE IN ONE YEAR 2 Chronicles 30-33
WORKING FOR FOOD THAT WILL LAST
Jesus challenges those who are listening to Him to work for food that is going to endure unto eternal life. Yes, there are times and even an imperative for us to work for food that will sustain us in the short term, but this does not excuse us from maintaining the proper eternal perspective to all that we do. Too often we find ourselves focused upon things that all but completely consume our time and energies and before we realize it, God has been sidelined from our lives. It begins as subtle distraction but slowly becomes an all-consuming reality over which we have little or no control! How often has this been the experience of our life, even when we are supposedly working for the Kingdom of God?
Jesus acknowledges that the crowd has gathered to see Him but questions their underlying motivation. It is all very well to want to hear Him preach but what is their motivation in doing this? Are they really seeking to be formed in the Word of God or are they merely satisfying their curiosity? The same can be true of us – we can come to reading the Scriptures without really opening our hearts and minds to their transforming power. This is a form of hypocrisy and can only lead to ultimate disappointment as our hearts will never get what they are looking for with this sort of attitude. Jesus perceives that there is something of this in the crowd that gathers around Him and so He challenges them to look at their motives for being there. We should also do this every time we come to prayer or seek to discover God's will by reading the Scriptures.
Our faith and all that has to do with it is something we should never take lightly. Eternal life is a very serious business even if it is God's gift to us. When we pray and when we open our minds and hearts to God's Word, we should always do so with sincerity and a surrendered heart. Let us pray for the grace to be like Mary whose response is the model for all people of all time: "I am the handmaid of the Lord; be it done unto me according to your word." Fr. Steve T.

REFLECTION QUESTION: Have I been guilty of not taking seriously the call to prayer and reading the Scriptures?

Holy Spirit, open my mind and heart to the truth of God's will and plan for my life and grant me the grace to follow it.

St. George, martir, pray for us.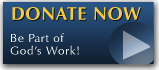 The FEAST is one of the happiest places on earth.

Click Here to find a Feast near you!
KERYGMA TV! is BACK
KERYGMA TV is on a new time slot and new channel Sundays 8 a.m. at IBC 13
Need Counseling? No Landline?
Now, you can use your mobile phone to call a friend for counseling at 09228407031. Or you may call our landlines 7266728, 7264709, 7259999 Mon-Fri 24-hrs, Sat 6am-5pm, Sun 6am-10am
BO BLOGS!
Go to Bo's Official Site and read his almost daily blog! Its not news, but thoughts and musings of Bo Sanchez. Get to know Bo in a more personal way --and find out what it means to live the life of a preacher. You get to enrich your faith as well.
DONATION
Remember to always donate your "first fruits"-not the last. Click on the "Donation" Box under the members menu - and you'll even see links to the nearest branches of the Banks where you can deposit.