READINGS for 2007-04-21
BRIDGING GAPS
…the Hellenists complained against the Hebrews… – Acts 6:1

Do you know why there is such enmity between the Tutsis and the Hutu in Rwanda?
The story goes that when the Belgians came to Rwanda, they chose the Tutsis to act as their seconds. Reason: The Tutsis were of fairer complexion, had longer, more aquiline noses, and were better looking than the Hutu. Side by side with the Belgians, the Tutsis allegedly lorded it over the Hutu. When the Belgians left and the Hutu were left in power, they had it in for the Tutsi. The result of this tribe vs. tribe conflict was one of the world's worst cases of genocide.
Jealousy. Envy. Competition. Preservation of one's group. This is human. The Hellenists and Hebrews were prey to them as we are. The triggers of these emotions may not even be real, just perceived. The apostles knew that taking on the burden of fixing up human relations would interfere with their preaching of the word. And so they delegated the task to able brothers and sisters. How successful they were we can only surmise from the fact that Christianity lives on today.
Is your group experiencing factions? Why? Maybe it's time for your leaders to pick able members from your group… or maybe even outside your group… to care for warring individuals.
Bridge gaps, don't build them. Victoria L.
REFLECTION:
How do you respond to conflict?

Thank You, Lord, for helping us see conflict as a way toward growth and better acceptance of one another.
1st READING

Acts 6:1-7

The Apostles discern that the most important aspect of their mission is to proclaim the Gospel, not to administer food to the hungry. Yes, the latter is important but it is not their calling. Therefore they raise up seven men to take control of this task so as to set themselves free for other things. Let us pray that the leaders of the Church today will prioritize their time well.

1 As the number of disciples continued to grow, the Hellenists complained against the Hebrews because their widows were being neglected in the daily distribution. 2 So the Twelve called together the community of the disciples and said, "It is not right for us to neglect the word of God to serve at table. 3 Brothers, select from among you seven reputable men, filled with the Spirit and wisdom, whom we shall appoint to this task, 4 whereas we shall devote ourselves to prayer and to the ministry of the word." 5 The proposal was acceptable to the whole community, so they chose Stephen, a man filled with faith and the Holy Spirit, also Philip, Prochorus, Nicanor, Timon, Parmenas, and Nicholas of Antioch, a convert to Judaism. 6 They presented these men to the apostles who prayed and laid hands on them. 7 The word of God continued to spread, and the number of the disciples in Jerusalem increased greatly; even a large group of priests
were becoming obedient to the faith.
P S A L M

Psalm 33:1-2, 4-5, 18-19

R: Lord, let your mercy be on us, as we place our trust in you.

1 Exult, you just, in the LORD; praise from the upright is fitting. 2 Give thanks to the LORD on the harp; with the tenstringed lyre chant his praises. (R) 4 Upright is the word of the LORD, and all his works are trustworthy. 5 He loves justice and right; of the kindness of the LORD the earth is full. (R) 18 See, the eyes of the LORD are upon those who fear him, upon those who hope for his kindness, 19 to deliver them from death and preserve them in spite of famine. (R)
G O S P E L
John 6:16-21

Jesus wants His disciples to know that He will be with them through the storms and troubles of their lives. They have no need to fear they will be overcome by the world, as he will make sure this will not happen. He is in control. This does not mean that suffering will be avoided, only that there will always be a way through it. It does not mean that difficulties will not be encountered; only that there will always be an answer to them.

16 When it was evening, his disciples went down to the sea, 17 embarked in a boat, and went across the sea to Capernaum. It had already grown dark, and Jesus had not yet come to them. 18 The sea was stirred up because a strong wind was blowing. 19 When they had rowed about three or four miles, they saw Jesus walking on the sea and coming near the boat, and they began to be afraid. 20 But he said to them, "It is I. Do not be afraid." 21 They wanted to take him into the boat, but the boat immediately arrived at the shore to which they were heading.

my reflections
think: It does not mean that difficulties will not be encountered; only that there will always be an answer to them.
________________________________________________________
________________________________________________________
God's special verse/thought for me today________________
_________________________________________________________

T O D A Y ' S BLESSING LIST
Thank You Lord for: ____________________________________
_______________________________________________________
READ THE BIBLE IN ONE YEAR 2 Chronicles 22-25
IN SERVICE OF THE WORD OF GOD
I always find it heartening to read this text as it is important for us all to remember what it is that God wants us to do. There is a seemingly never ending list of things that need to be done, but the real question is which of these things has been assigned to your responsibility. It is no good doing many things that others are supposed to be doing as it will mean that the ones you are supposed to do will not be done and the others will have nothing to do as you are doing it all for them! The apostles recognize that too much administrative type of work was keeping them from their essential mission of preaching the Gospel. Therefore they raised up men, later to be known as deacons, to look after some of this administrative work so that they would be freed to focus on other things.
It is important to note that this is not saying that one thing is more essential than another but it is an affirmation that in the Church there are roles for each of us to play. God has a will for each of us and our greatest fulfillment will come when we follow His will for our lives and are not just given to doing what we think might be a good thing at the time.
The further up one moves in the hierarchy of the Church, the more one needs to pay attention to the principle the apostles establish in today's reading. Too often the bishops and even priests of the Church can become disenfranchised, so to speak, from the people whom they are supposed to serve. All leadership roles are roles of service to the people of God and as such our leaders must seek to be accessible to the people as well as aware of their difficulties and needs. This is a big challenge when there are many administrative demands upon our leaders as well as pastoral ones; perhaps it is time for the Church to examine how it can lessen the administrative responsibilities of its pastoral leaders. Fr. Steve T.

REFLECTION QUESTION: Let us pray for our leaders, both lay and clerical, that in responding to God's call upon their lives they will always have the grace and strength to make the right decisions regarding where they place their priorities.

Lord Jesus, help me to know precisely what Your plan is for my life so that I may be faithful in contributing to the work of building up the Kingdom of God.

St. Apollo & Companions, martyrs, pray for us.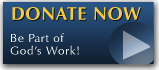 The FEAST is one of the happiest places on earth.

Click Here to find a Feast near you!
KERYGMA TV! is BACK
KERYGMA TV is on a new time slot and new channel Sundays 8 a.m. at IBC 13
Need Counseling? No Landline?
Now, you can use your mobile phone to call a friend for counseling at 09228407031. Or you may call our landlines 7266728, 7264709, 7259999 Mon-Fri 24-hrs, Sat 6am-5pm, Sun 6am-10am
BO BLOGS!
Go to Bo's Official Site and read his almost daily blog! Its not news, but thoughts and musings of Bo Sanchez. Get to know Bo in a more personal way --and find out what it means to live the life of a preacher. You get to enrich your faith as well.
DONATION
Remember to always donate your "first fruits"-not the last. Click on the "Donation" Box under the members menu - and you'll even see links to the nearest branches of the Banks where you can deposit.