READINGS for 2007-04-20
WHEN THE GROUNDWORK OF FAITH COLLAPSES
For if this endeavor or this activity is of human origin, it will destroy itself. – Acts 5:38
We have heard more than enough stories of priests getting involved in sexual scandals.
We have also heard stories of prominent preachers all over the world who have been arrested over sex allegations and other charges, of anomalies in their respective congregations.
Somehow these scandals become a source of disappointment for those who have put their complete trust and dependence in the church, and its leaders, on matters of the faith. Sometimes it even leads to people losing their faith and totally abandoning the church. It is just too difficult to reconcile the fact that behind their mission to take faith to the people, our church leaders can ultimately abuse their power and cause others to sin as well.
Thus, we really need to pray for our Church, that God's sovereignty prevail. While it is true that no Church or leader is ever perfect, it is God who reigns, then there's no stopping His work. Movements founded by men die with them, but those founded by God live on, even when its leaders are gone. Jane G.
REFLECTION:
Do we remember to pray for our church leaders?

Dear Lord, bless our Church and its leaders and purify their thoughts and intentions.

1st READING


Acts 5:34-42

Gamaliel reasons well. I doubt he expected the result of his suggestion would be what it turned out to be – a strong Christian witness growing stronger every day. This should have told the Jewish authorities all they needed to know about the authenticity of the Gospel, but change comes slowly and, unfortunately, sometimes not at all. Let us pray for a continued strong witness to the Gospel in our world today.

34 But a Pharisee in the Sanhedrin named Gamaliel, a teacher of the law, respected by all the people, stood up, ordered the apostles to be put outside for a short time, 35 and said to them, "Fellow Israelites, be careful what you are about to do to these men. 36 Some time ago, Theudas appeared, claiming to be someone important, and about four hundred men joined him, but he was killed, and all those who were loyal to him were disbanded and came to nothing. 37 After him came Judas the Galilean at the time of the census. He also drew people after him, but he too perished and all who were loyal to him were scattered. 38 So now I tell you, have nothing to do with these men, and let them go. For if this endeavor or this activity is of human origin, it will destroy itself. 39 But if it comes from God, you will not be able to destroy them; you may even find yourselves fighting against God." They were persuaded by him. 40 After recalling the apostles, they had them flogged, ordered them to stop speaking in the name of Jesus, and dismissed them. 41 So they left the presence of the Sanhedrin, rejoicing that they had been found worthy to suffer dishonor for the sake of the name. 42 And all day long, both at the temple and in their homes, they did not stop teaching and proclaiming the Messiah, Jesus.
P S A L M

Psalm 27:1, 4, 13-14

R: One thing I seek: to dwell in the house of the Lord.

1 The LORD is my light and my salvation; whom should I fear? The LORD is my life's refuge; of whom should I be afraid? (R) 4 One thing I ask of the LORD; this I seek, to dwell in the house of the LORD all the days of my life, that I may gaze on the loveliness of the LORD and contemplate his temple. (R) 13 I believe that I shall see the bounty of the LORD in the land of the living. 14 Wait for the LORD with courage; be stouthearted, and wait for the LORD. (R)
G O S P E L
John 6:1-15

This is the only miracle of Jesus that occurs in all four of the Gospels. This indicates its importance in understanding the mission of Jesus. For John, the miracle is also Eucharistic in that it takes the place of the Last Supper narrative of the Synoptics. We see Jesus take, bless, break and give the bread – the same four actions that constitute the Eucharistic Prayer. Let us allow the Lord to take, bless, break and give our lives in the service of His Kingdom.

1 After this, Jesus went across the Sea of Galilee [of Tiberias]. 2 A large crowd followed him, because they saw the signs he was performing on the sick. 3 Jesus went up on the mountain, and there he sat down with his disciples. 4 The Jewish feast of Passover was near. 5 When Jesus raised his eyes and saw that a large crowd was coming to him, he said to Philip, "Where can we buy enough food for them to eat?" 6 He said this to test him, because he himself knew what he was going to do. 7 Philip answered him, "Two hundred days' wages worth of food would not be enough for each of them to have a little [bit]." 8 One of his disciples, Andrew, the brother of Simon Peter, said to him, 9 "There is a boy here who has five barley loaves and two fish; but what good are these for so many?" 10 Jesus said, "Have the people recline." Now there was a great deal of grass in that place. So the men reclined, about five thousand in number. 11 Then Jesus took the loaves, gave thanks, and distributed them to those who were reclining, and also as much of the fish as they wanted. 12 When they had had their fill, he said to his disciples, "Gather the fragments left over, so that nothing will be wasted." 13 So they collected them, and filled twelve wicker baskets with fragments from the five barley loaves that had been more than they could eat. 14 When the people saw the sign he had done, they said, "This is truly the Prophet, the one who is to come into the world." 15 Since Jesus knew that they were going to come and carry him off to make him king, he withdrew again to the mountain alone.
my reflections
think: Let us allow the Lord to take, bless, break and give our lives in the service of His Kingdom.
________________________________________________________
_________________________________________________________
God's special verse/thought for me today________________
_________________________________________________________

T O D A Y ' S BLESSING LIST
Thank You Lord for: ____________________________________
_______________________________________________________
READ THE BIBLE IN ONE YEAR 2 Chronicles 17-21
THE WISDOM OF GAMALIEL
I find it difficult to know if Gamaliel was a sympathizer with the Christians or not. I wonder whether he eventually became a Christian. Whatever the answer to these questions may be, it is certain that he had a level of wisdom that was used by God to clear the way for the proclamation of the Christian message. The logic Gamaliel uses is faultless and it would seem to me that if he lived to see the success of the Gospel he, himself, would be forced to follow his own logic and surrender to the Christian Gospel.
What is critical for the spread of the Gospel is that his argument gave rise to a relative peace and acceptance of the fact that here was a new message that might be worth listening to and considering. The proof of its veracity or truthfulness would be seen whether it was long-lasting or just another fad that is here today and gone tomorrow. If there is substance and truth to the message, then it will endure and therefore we have no right to obstruct its advance.
One of the great dangers facing Christianity today is the constant 'splitting' of congregations into new sects or denominations. This splitting, I believe, is contrary to the will of God as it weakens the unity of the Church and thus weakens the witness we have before the world. The fact that many of these new sects/denominations of Christianity disappear almost as quickly as they rise is evidence of my belief. Using the principle of Gamaliel, we would have to say that they are not really of God. That is, they are the result of the will of men and not God and so go the way of all things mortal. As we seek to follow Christ, it is important that we allow our beliefs to be tested, not just by natural means but also by submitting them to the authority of the Church. Jesus gave us an institution beginning with the apostles and it has endured to this day as a living witness to His will. Fr. Steve T.

REFLECTION QUESTION: How do I understand my place in the Church when it comes to proclaiming the Good News? Am I willing to go wherever the Lord leads me?

Holy Spirit, help me to always submit my life to the truth of the Gospel and to those you have given authority in my life. Let me see this as an aid in my walk with You and not a hindrance.

St. Theodore Trichinas, hermit, pray for us.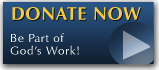 The FEAST is one of the happiest places on earth.

Click Here to find a Feast near you!
KERYGMA TV! is BACK
KERYGMA TV is on a new time slot and new channel Sundays 8 a.m. at IBC 13
Need Counseling? No Landline?
Now, you can use your mobile phone to call a friend for counseling at 09228407031. Or you may call our landlines 7266728, 7264709, 7259999 Mon-Fri 24-hrs, Sat 6am-5pm, Sun 6am-10am
BO BLOGS!
Go to Bo's Official Site and read his almost daily blog! Its not news, but thoughts and musings of Bo Sanchez. Get to know Bo in a more personal way --and find out what it means to live the life of a preacher. You get to enrich your faith as well.
DONATION
Remember to always donate your "first fruits"-not the last. Click on the "Donation" Box under the members menu - and you'll even see links to the nearest branches of the Banks where you can deposit.