READINGS for 2007-04-18
ALBERT
For God did not send his Son into the world to condemn the world, but that the world might be saved through him. – John 3:17

He was his mother's favorite and he played this role to the hilt. There was nothing he could do wrong in her eyes, even if he was blatantly guilty.
Albert married at the age of 17. The girl was 15 and pregnant when they marched to the altar. After three kids born successively every year after that, the marriage was ready to self-destruct!
Being a husband and father did not stop Albert from being with friends nightly and coming home at dawn drunk and violent. His wife would run to her mother-in-law, reciting a litany of her son's sins. The mother of Albert would listen and sympathize, but in the end, would say, "He is a good man. Those friends of his should be condemned. Forgive him. Soon he will be a changed man because God loves him." Twenty years have passed. The children have grown and have their own families now. Their parents' marriage didn't last more than five years. But today, Albert, their father, is serving God fulltime, preaching to people about how "God loved Him that He sent His only son to save him from a life of sin." Albert's mom was proven right. And God's love, too. Chelle C.
REFLECTION:
Do you know anyone who needs to know that someone believes in his/her goodness?

Thank You, Father, for never giving up on me.
1st READING


Acts 5:17-26

And so the persecution of the Christians begin, first in Jerusalem and later, in a much more systematic and brutal fashion, in Rome. I sometimes wonder how the Early Church survived when I read about the persecutions it underwent, but then I suppose if something is a true work of the Holy Spirit, then it will survive. In fact, it seems that the persecutions only served to increase the resolve of those who remained to be faithful. Let us be true to their witness in the way we live today.

17 The high priest rose up and all his companions, that is, the party of the Sadducees, and, filled with jealousy, 18 laid hands upon the apostles and put them in the public jail. 19 But during the night, the angel of the Lord opened the doors of the prison, led them out, and said, 20 "Go and take your place in the temple area, and tell the people everything about this life." 21 When they heard this, they went to the temple early in the morning and taught. When the high priest and his companions arrived, they convened the Sanhedrin, the full senate of the Israelites, and sent to the jail to have them brought in. 22 But the court officers who went did not find them in the prison, so they came back and reported, 23 "We found the jail securely locked and the guards stationed outside the doors, but when we opened them, we found no one inside." 24 When they heard this report, the captain of the temple guard and the chief priests were at a loss about them, as to what this would come to. 25 Then someone came in and reported to them, "The men whom you put in prison are in the temple area and are teaching the people." 26 Then the captain and the court officers went and brought them in, but without force, because they were afraid of being stoned by the people.
P S A L M

Psalm 34:2-3, 4-5, 6-7, 8-9

R: The Lord hears the cry of the poor.

1 [2] I will bless the LORD at all times; his praise shall be ever in my mouth. 2 [3] Let my soul glory in the LORD; the lowly will hear me and be glad. (R) 3 [4] Glorify the LORD with me, let us together extol his name. 4 [5] I sought the LORD, and he answered me and delivered me from all my fears. (R) 5 [6] Look to him that you may be radiant with joy, and your faces may not blush with shame. 6 [7] When the poor man called out, the LORD heard, and from all his distress he saved him. (R) 7 [8] The angel of the LORD encamps around those who fear him, and delivers them. 8 [9] Taste and see how good the LORD is; happy the man who takes refuge in him. (R)

G O S P E L
John 3:16-21

We who have heard the Gospel have no excuse but to follow it. This is what Jesus is affirming in today's Gospel. The Light of the Truth has come into our lives and thus we must live according to it. This is what the mission of Jesus is all about. He came to set things straight; so that there would be no more debate as to what God demands from His people. The simple answer is that He demands nothing less than complete obedience to His Will!

16 For God so loved the world that he gave his only Son, so that everyone who believes in him might not perish but might have eternal life. 17 For God did not send his Son into the world to condemn the world, but that the world might be saved through him. 18 Whoever believes in him will not be condemned, but whoever does not believe has already been condemned, because he has not believed in the name of the only Son of God. 19 And this is the verdict, that the Light came into the World, but people preferred darkness to light, because their works were evil 20 For everyone who does wicked things hates the light and does not come toward the light, so that his works might not be exposed. 21 But whoever lives the truth comes to the light, so that his works may be clearly seen as done in God.
my reflections
think: He demands nothing less than complete obedience to His Will! thank You Lord for:
________________________________________________________
_________________________________________________________
God's special verse/thought for me today________________
_________________________________________________________

T O D A Y ' S BLESSING LIST
Thank You Lord for: ____________________________________
_______________________________________________________
READ THE BIBLE IN ONE YEAR 2 Chronicles 6-10
JEALOUSY AND ENVY ARE DESTROYERS
Jealousy and envy are quite different as far as sins go, but their effects are the same – destruction of relationships. The high priest and the Sadducees are conspiring under the motivation of jealousy to arrest the apostles because of the success the apostles are having of winning converts to their way of understanding the life and ministry of Jesus. There are few motivators that are worse than jealousy and envy and the destruction of relationships that these two initiate is often very difficult, almost impossible to repair.
Think back in your life to an experience of jealousy where you were either the victim or the perpetrator. I am sure you will agree that no good came out of the actions prompted thus wise.
St. Francis of Assisi writes that such feelings are sins against the Holy Spirit as they are an outright refusal to rejoice in the good things that God is doing for others! This is a very sobering judgment but one that ought to give us food for thought and reflection. The heart of the Gospel message of salvation is a call to rejoice in the good things of God. If they are from God, they are always directed towards the building up of His Kingdom and thus we should all benefit from such gifts, even if they are placed directly in the stewardship of others. This of course means that we all have responsibility to use the gifts God has given us in such a way that we place them in the service of all and not just ourselves.
One final point is simply to remind us that the worst kind of envy and jealousy is that which is directed towards the results of another's sin. If we are jealous or envious of corrupt gains, this is worse than if it is of just gains simply because there is the further sin here of not recognizing the unjust means used to acquire such gains. Fr. Steve T.

REFLECTION QUESTION: Do I tend to be a jealous person or am I usually willing to rejoice in the good fortune of others?

Holy Spirit, help me trust that God will provide all I need for a good life here on earth and keep my focus firmly fixed on the promise of eternal life in heaven.

St. Wicterp, bishop, pray for us.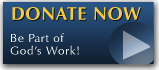 The FEAST is one of the happiest places on earth.

Click Here to find a Feast near you!
KERYGMA TV! is BACK
KERYGMA TV is on a new time slot and new channel Sundays 8 a.m. at IBC 13
Need Counseling? No Landline?
Now, you can use your mobile phone to call a friend for counseling at 09228407031. Or you may call our landlines 7266728, 7264709, 7259999 Mon-Fri 24-hrs, Sat 6am-5pm, Sun 6am-10am
BO BLOGS!
Go to Bo's Official Site and read his almost daily blog! Its not news, but thoughts and musings of Bo Sanchez. Get to know Bo in a more personal way --and find out what it means to live the life of a preacher. You get to enrich your faith as well.
DONATION
Remember to always donate your "first fruits"-not the last. Click on the "Donation" Box under the members menu - and you'll even see links to the nearest branches of the Banks where you can deposit.