READINGS for 2007-04-17
THE GATE AND THE HAPPY PEOPLE
...the Son of Man must be lifted up, so that everyone who believes in Him may have eternal life. – John 3:14-15

One day, on his way to the office, my boss suffered a mild stroke. Fortunately, his driver had the sense to bring him to the nearest hospital.
At the hospital, he passed out, and the next thing he knew, he was standing in front of a gate, surrounded with sweet smelling flowers. Across the gate, he saw people who seemed to be very happy.
Then, he noticed a friend standing next to him, also looking at the people beyond the gate. My boss survived the stroke. Then he found out that the friend he saw standing next to him at this gate had also suffered a stroke. The friend survived. The next time my boss and his friend saw each other, my boss noticed that his friend was wearing the same clothes he wore as this friend stood beside him at that gate.
What is that place where there are happy people? Could it be heaven?
Apparently so, because the Gospel today assures us that there is eternal life and if we lift up the Son of Man, we will really live happily ever after. Lifting up Christ means accepting Him as our Savior, worshiping Him, following Him, living the holy life He wants us to live, until He calls us home to enjoy eternal life with Him. Cindy S.
REFLECTION:
What does Heaven look like to you?

Lord, I believe You have prepared a place for me in heaven. Help me live a holy life, that I may be worthy of Your unconditional love for me.
1st READING


Acts 4:32-37

What does it mean today to be of one mind and one heart? I think it means different things for different people and all of these meanings are true. It is up to the individual to listen to what the Spirit tells him as to the meaning of this text for his or her life. The challenge to apply the Scriptures to our lives is corporate at times and individual at others. Let us honestly seek the Lord as to how to understand today's reading.

32 The community of believers was of one heart and mind, and no one claimed that any of his possessions was his own, but they had everything in common. 33 With great power the apostles bore witness to the resurrection of the LORD Jesus, and great favor was accorded them all. 34 There was no needy person among them, for those who owned property or houses would sell them, bring the proceeds of the sale, 35 and put them at the feet of the apostles, and they were distributed to each according to need. 36 Thus Joseph, also named by the apostles Barnabas (which is translated "son of encouragement"), a Levite, a Cypriot by birth, 37 sold a piece of property that he owned, then brought the money and put it at the feet of the apostles.
P S A L M

Psalm 93:1ab, 1cd-2, 5

R: The Lord is king; he is robed in majesty.

1 The LORD is king, in splendor robed; robed is the LORD and girt about with strength. (R) And he has made the world firm, not to be moved. 2 Your throne stands firm from of old; from everlasting you are, O LORD. (R) 5 Your decrees are worthy of trust indeed holiness befits your house, O LORD, for length of days. (R)
G O S P E L
John 3:7-15

In being born from above, Jesus is implying that we must not forget that we are spiritual beings who have eternity before us. Beings born from below have only their earthly life to consider (cats, dogs etc.). We are eternal beings and thus what we do today has eternal significance for the life of our souls. Let us seek to choose well the things we do so that we align ourselves with what is morally true and not with what is merely based on instinct.

7 Jesus said to Nicodemus, "'You must be born from above.' 8 The wind blows where it wills, and you can hear the sound it makes, but you do not know where it comes from or where it goes; so it is with everyone who is born of the Spirit." 9 Nicodemus answered and said to him, "How can this happen?" 10 Jesus answered and said to him, "You are the teacher of Israel and you do not understand this? 11 Amen, amen, I say to you, we speak of what we know and we testify to what we have seen, but you people do not accept our testimony. 12 If I tell you about earthly things and you do not believe, how will you believe if I tell you about heavenly things? 13 No one has gone up to heaven except the one who has come down from heaven, the Son of Man. 14 And just as Moses lifted up the serpent in the desert, so must the Son of Man be lifted up, 15 so that everyone who believes in him may have eternal life."
my reflections
think: Let us seek to choose well the things we do so that we align ourselves with what is morally true and not with what is merely based on instinct.

________________________________________________________
_________________________________________________________
God's special verse/thought for me today________________
_________________________________________________________

T O D A Y ' S BLESSING LIST
Thank You Lord for: ____________________________________
_______________________________________________________
READ THE BIBLE IN ONE YEAR 2 Chronicles 1-5
THE SON OF MAN WILL BE LIFTED UP
We read in the Gospel today something of the foresight Jesus has into His mission. He likens what will happen to Him to the situation in the desert where Moses lifted up before the people a staff with a serpent on top. All who had been bitten by serpents and then looked upon this raised staff were healed. In retrospect we can see how this image fits in with the passion, death and resurrection of Jesus. Jesus, who was lifted up for us on the cross, becomes the source of our healing, the forgiveness of our sins. As we gaze upon Him lifted up and surrender our lives to His love, we will be saved.
The way the biblical authors use Old Testament images and figures is instructive as to how they are interpreting the life of Jesus, particularly in relation to His Jewish roots. We may not be Jews, but the whole of Jewish history up to the time of Jesus is now our history and we should not only be willing to learn from it as such but it is necessary for us to do so. Without situating Jesus' life, death and resurrection in its proper context, we will be unable to discover its full meaning for our lives. The more we understand our history as a people the more we will be able to understand the meaning of our faith and thus be better able to respond to Jesus' call to follow Him when we hear it.
Today's Gospel text gives us insight from one angle into the mission of Jesus; there are many other ways of looking at it as well. Let us pray for the grace to open our hearts to each of the different understandings as the Holy Spirit opens them up to us, so that we can deepen in our love and surrender to Jesus and His call. The more we allow the Scriptures to form our minds and hearts, the closer we will come to knowing Jesus and the more fulfilled our lives will be. Fr. Steve T.

REFLECTION QUESTION: What sort of effort do I put in to try and understand my faith or do I just allow myself to be a nominal Christian, doing what I have to but with little real commitment to understanding?

Lord Jesus, you were sent by your Father to bring redemption to all. Help me to deepen in my understanding of your commitment to me and so deepen my faith response to your call.

St. Villicus, bishop, pray for us.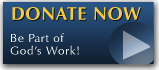 The FEAST is one of the happiest places on earth.

Click Here to find a Feast near you!
KERYGMA TV! is BACK
KERYGMA TV is on a new time slot and new channel Sundays 8 a.m. at IBC 13
Need Counseling? No Landline?
Now, you can use your mobile phone to call a friend for counseling at 09228407031. Or you may call our landlines 7266728, 7264709, 7259999 Mon-Fri 24-hrs, Sat 6am-5pm, Sun 6am-10am
BO BLOGS!
Go to Bo's Official Site and read his almost daily blog! Its not news, but thoughts and musings of Bo Sanchez. Get to know Bo in a more personal way --and find out what it means to live the life of a preacher. You get to enrich your faith as well.
DONATION
Remember to always donate your "first fruits"-not the last. Click on the "Donation" Box under the members menu - and you'll even see links to the nearest branches of the Banks where you can deposit.