READINGS for 2007-04-16
REBORN
"You must be born again." - John 3:7

"Mama, I want to be back inside your tummy," Tristan, my five-year-old godson said to his mom.
"You wouldn't be able to fit," she replied with a smile. "Hmm, I have an idea! Why don't I chop you up into little pieces and eat you? Then you'll be back inside my tummy again!"
"Okay! Let's chop here, and here, and here," Tristan said, pointing to different parts of his body.
Aww, he's so cute! But if that's what it takes to be born again, I doubt if anyone would want to go through it! Good thing Jesus paved the way for us to be reborn that's totally bloodless and pain-free. Just a little dab of oil and water and voila! You're baptized and born again! Wait a minute, that can't be right. Yeah, I'm forgetting the fact that it's not just a matter of incantations and rituals. What's more important is that we renounce our sinful ways and turn to the Lord. It can happen anytime, anywhere, and the best part is, it can happen innumerable times!
Now close your eyes and pray for the Holy Spirit and be born again right this instant. Cecille L.
REFLECTION:
Have I renewed my commitment to God today?

Come into my heart, Lord Jesus.
1st READING


Acts 4:23-31

There will be times when the world will not understand the moral code by which we live. It is at times like this that we have to believe the Holy Spirit will be working within the hearts of those who do not believe to challenge them to rethink their beliefs. The world is caught up in the sin of hedonism and it will take a concerted and strong witness upon our behalf to challenge it. Are you up to the task?

23 After [ Peter and John's] release they went back to their own people and reported what the chief priests and elders had told them. 24 And when they heard it, they raised their voices to God with one accord and said, "Sovereign LORD, maker of heaven and earth and the sea and all that is in them, 25 you said by the Holy Spirit through the mouth of our father David, your servant: 'Why did the Gentiles rage and the peoples entertain folly? 26 The kings of the earth took their stand and the princes gathered together against the LORD and against his anointed.' 27 Indeed they gathered in this city against your holy Servant Jesus whom you anointed, Herod and Pontius Pilate, together with the Gentiles and the peoples of Israel, 28 to do what your hand and [your] will had long ago planned to take place. 29 And now, LORD, take note of their threats, and enable your servants to speak your word with all boldness, 30 as you stretch forth [your] hand to heal, and signs and wonders are done through the name of your holy Servant Jesus." 31 As they prayed, the place where they were gathered shook, and they were all filled with the Holy Spirit and continued to speak the word of God with boldness.
P S A L M

Psalm 2:1-3, 4-7, 7-9

R: Blessed are all who take refuge in the Lord.

1 Why do the nations rage and the peoples utter folly? 2 The kings of the earth rise up, and the princes conspire together against the LORD and against his anointed. 3 "Let us break their fetters and cast their bonds from us!" (R) 4 He who is throned in heaven laughs; the LORD derides them. 5 Then in anger he speaks to them; he terrifies them in his wrath. 6 "I myself have set up my king on Zion, my holy mountain." 7 "I will proclaim the decree of the LORD. (R) The LORD said to me, 'You are my Son; this day I have begotten you. 8 Ask of me and I will give you the nations for an inheritance and the ends of the earth for your possession. 9 You shall rule them with an iron rod; you shall shatter them like an earthen dish.'" (R)
G O S P E L
John 3:1-8

We draw our values from the spirit and not from mere instinct. The world often does not get beyond instinct as a source of values and thus is led to many false conclusions. Morality is more than feeling what is right, it is knowing what is right through the application of our mind to the experiences of our life. Socrates says that an unreflected life is not worth living. I believe that there are many in our world today who ought to heed these words.

1 There was a Pharisee named Nicodemus, a ruler of the Jews. 2 He came to Jesus at night and said to him, "Rabbi, we know that you are a teacher who has come from God, for no one can do these signs that you are doing unless God is with him." 3 Jesus answered and said to him, "Amen, amen, I say to you, no one can see the kingdom of God without being born from above." 4 Nicodemus said to him, "How can a person once grown old be born again? Surely he cannot re-enter his mother's womb and be born again, can he?" 5 Jesus answered, "Amen, amen, I say to you, no one can enter the kingdom of God without being born of water and Spirit. 6 What is born of flesh is flesh and what is born of Spirit is spirit. 7 Do not be amazed that I told you, 'You must be born from above.' 8 The wind blows where it wills, and you can hear the sound it makes, but you do not know where it comes from or where it goes; so it is with everyone who is born of the Spirit."
my reflections
think: There will be times when the world will not understand the moral code by which we live.
________________________________________________________
_________________________________________________________
God's special verse/thought for me today________________
_________________________________________________________

T O D A Y ' S BLESSING LIST
Thank You Lord for: ____________________________________
_______________________________________________________
READ THE BIBLE IN ONE YEAR 1 Chronicles 27-29
BEING BORN FROM ABOVE AND THE SPIRIT
The language of Jesus is somewhat confusing to Nicodemus and I can hardly blame him. We readers have the advantage of hindsight and 2000 years of analysis in order to understand what Jesus means, but spare a thought for Nicodemus who has none of this.
Jesus tells Nicodemus that He must be born of the Spirit and from above if he truly wants to follow Jesus and understand His teaching. The same is true for us today! We will not understand the message of the Gospel unless we approach it with faith and seek to understand it with the help of the Holy Spirit. What Jesus is telling Nicodemus is that a whole process of conversion has to go on in his life before he will fully understand what He, Jesus, is preaching. This conversion only takes place under the grace of the Holy Spirit.
The Jewish faith had become very dependent upon very human interpretations and applications of the Law of Moses to the lives of the people. Jesus is signaling that this must come to an end. A new era of the Holy Spirit is about to be introduced whereby each person will receive the Holy Spirit, as though being born again, and it is the Spirit that will become the primary guide of the pilgrim of faith. This does not mean that there will be no room for what we understand as the institutional aspect of religion but that the days of the reign of institutional religion are over and Nicodemus should prepare himself for a new understanding of faith.
Jesus wants us all to take greater responsibility for our lives and not just do what other people are telling us to do. We need to learn to trust the guidance of the Holy Spirit. Of course, this is all within reason, The Holy Spirit will never lead us into sin, so there are still checks and balances in it all. Fr. Steve T.

REFLECTION QUESTION: How trusting am I of the leading of the Holy Spirit in my life? Can I grow in this area of my faith?

Holy Spirit, lead me deeper into God's ways of truth and love. Show me His will for my life and help me to follow it faithfully.

St. Benedict Joseph Labre, pray for us.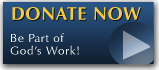 The FEAST is one of the happiest places on earth.

Click Here to find a Feast near you!
KERYGMA TV! is BACK
KERYGMA TV is on a new time slot and new channel Sundays 8 a.m. at IBC 13
Need Counseling? No Landline?
Now, you can use your mobile phone to call a friend for counseling at 09228407031. Or you may call our landlines 7266728, 7264709, 7259999 Mon-Fri 24-hrs, Sat 6am-5pm, Sun 6am-10am
BO BLOGS!
Go to Bo's Official Site and read his almost daily blog! Its not news, but thoughts and musings of Bo Sanchez. Get to know Bo in a more personal way --and find out what it means to live the life of a preacher. You get to enrich your faith as well.
DONATION
Remember to always donate your "first fruits"-not the last. Click on the "Donation" Box under the members menu - and you'll even see links to the nearest branches of the Banks where you can deposit.