READINGS for 2007-04-15
TRUSTING A NONSTRANGER
Blessed are those who have not seen and have believed. – John 20:29

My editor sounded confident. "I know I haven't given you this type of assignment before, but I believe you can do this. This is a big project but I'm entrusting this to you because I know how you work."
I didn't know why she was so sure of me. I had doubts about my writing skills, particularly for the type of work at hand. And then she told me that her bosses were hesitant about getting me for that job because they had had undesirable experiences with a past writer who had a background similar to mine. After months of hard work, I finally turned in my first draft. Days passed and I received the dreaded email from my editor. "They were impressed with your work. Thank you!"
I let out a giant sigh of relief, and imagined that my big bosses probably did the same thing when they first read my submission. It was a huge risk to trust someone whose work they didn't know and to rely on the word of one person.
Trusting God is far from trusting a stranger, and yet I still find it painful to truly let go of my daily worries. If I already know that God provides, God heals, God forgives, God loves – why is it still so hard to leave it all up to Him? Anna dG
REFLECTION
What is stopping you from trusting the Lord completely?

Father, teach me the art of letting go.
1st READING
Acts 5:12-16

There is something special about coming to the point of faith in Jesus Christ. It is an opportunity to experience life in a unique way – from a unique vantage point. It is an opportunity that should not be denied of anyone. When we are seeking opportunities to share the Gospel with others, we must always respect their response. Some may accept the offer of salvation; others may not yet be at that stage of faith. In every situation we should pray for the grace of the Holy Spirit to be working in the heart of the person, as it is the Holy Spirit who is the principal agent of salvation.

12 Many signs and wonders were done among the people at the hands of the apostles. They were all together in Solomon's portico. 13 None of the others dared to join them, but the people esteemed them. 14 Yet more than ever, believers in the LORD, great numbers of men and women, were added to them. 15 Thus they even carried the sick out into the streets and laid them on cots and mats so that when Peter came by, at least his shadow might fall on one or another of them. 16 A large number of people from the towns in the vicinity of Jerusalem also gathered, bringing the sick and those disturbed by unclean spirits, and they were all cured.
P S A L M

Psalm 118:2-4, 13-15, 22-24

R: Give thanks to the Lord for he is good, his love is everlasting.

2 Let the house of Israel say, "His mercy endures forever." 3 Let the house of Aaron say, "His mercy endures forever." 4 Let those who fear the LORD say, "His mercy endures forever." (R) 13 I was hard pressed and was falling, but the LORD helped me. 14 My strength and my courage is the LORD, and he has been my savior. 15 The joyful shout of victory in the tents of the just: (R) 22 The stone which the builders rejected has become the cornerstone. 23 By the LORD has this been done; it is wonderful in our eyes. 24 This is the day the LORD has made; let us be glad and rejoice in it. (R)
2nd READING
Revelation 1:9-11, 12-13, 17-19

The basic message of the Book of Revelation is one of hope. No matter how bad things may get, it is the truth that will ultimately prevail – namely that Jesus has risen from the dead and victory over sin and death has been secured for all who have faith in Him. The book is written to people who are being persecuted for their faith to encourage them to persevere in that they have faith in the gift of eternal life being offered them by Christ.

9 I, John, your brother, who share with you the distress, the kingdom, and the endurance we have in Jesus, found myself on the island called Patmos because I proclaimed God's word and gave testimony to Jesus. 10 I was caught up in spirit on the Lord's day and heard behind me a voice as loud as a trumpet, 11 which said, "Write on a scroll what you see and send it to the seven churches: to Ephesus, Smyrna, Pergamum, Thyatira, Sardis, Philadelphia, and Laodicea." 12 Then I turned to see whose voice it was that spoke to me, and when I turned, I saw seven gold lampstands 13 and in the midst of the lampstands an ankle-length robe, with a gold sash around his chest. 17 When I caught sight of him, I fell down at his feet as though dead. He touched me with his right hand and said, "Do not be afraid. I am the first and the last, 18 the one who lives. Once I was dead, but now I am alive forever and ever. I hold the keys to death and the netherworld. 19 Write down, therefore, what you have seen, and what is happening, and what will happen afterwards."
G O S P E L
John 20:19-31

Jesus imparts the Holy Spirit to His disciples. This is the Pentecost experience in the Gospel of John. It is reminiscent of Genesis 1 where the spirit/breath/wind of God hovers over the waters of chaos and brings forth creation. Perhaps we are meant to see the Holy Spirit as the major means by which our lives will be re-ordered according to the heart and mind of God. The Holy Spirit should be the very breath that we breathe, spiritually speaking, signifying that our lives are now dependent upon His power and guidance.

19 On the evening of that first day of the week, when the doors were locked, where the disciples were, for fear of the Jews, Jesus came and stood in their midst and said to them, "Peace be with you." 20 When he had said this, he showed them his hands and his side. The disciples rejoiced when they saw the Lord. 21 [Jesus] said to them again, "Peace be with you. As the Father has sent me, so I send you." 22 And when he had said this, he breathed on them and said to them, "Receive the Holy Spirit. 23 Whose sins you forgive are forgiven them, and whose sins you retain are retained." 24 Thomas, called Didymus, one of the Twelve, was not with them when Jesus came. 25 So the other disciples said to him, "We have seen the Lord." But he said to them, "Unless I see the mark of the nails in his hands and put my finger into the nailmarks and put my hand into his side, I will not believe." 26 Now a week later his disciples were again inside and Thomas was with them. Jesus came, although the doors were locked, and stood in their midst and said, "Peace be with you." 27 Then he said to Thomas, "Put your finger here and see my hands, and bring your hand and put it into my side, and do not be unbelieving, but believe." 28 Thomas answered and said to him, "My LORD and my God!" 29 Jesus said to him, "Have you come to believe because you have seen me? Blessed are those who have not seen and have believed." 30 Now Jesus did many other signs in the presence of [his] disciples that are not written in this book. 31 But these are written that you may [come to] believe that Jesus is the Messiah, the Son of God, and that through this belief you may
have life in his name.

my reflections
think: The Holy Spirit should be the very breath that we breathe, spiritually speaking, signifying that our lives are now dependent upon His power and guidance.
________________________________________________________
_________________________________________________________
God's special verse/thought for me today________________
_________________________________________________________

T O D A Y ' S BLESSING LIST
Thank You Lord for: ____________________________________
_______________________________________________________
READ THE BIBLE IN ONE YEAR 1 Chronicles 23-26
SABBATH PAUSE
My weekly time with God
THANK YOU LIST
Things to be grateful for from the past week
________________________________________________________________
________________________________________________________________
_________________________________________________________________
SPECIAL NEEDS
Things to ask God for in the coming week
________________________________________________________________
_________________________________________________________________
________________________________________________________________
HIDDEN TREASURE
Most important word God told me this week
________________________________________________________________
_________________________________________________________________
_________________________________________________________________
DO WE HAVE TO SEE IN ORDER TO BELIEVE?
Most if not all of us have used a computer or a piece of electronic gadgetry like a cell phone or television. Yet how many of us can explain how the electronic equipment works. My guess is that very few of us can. Yet the remarkable fact is we are all willing to trust that these things work. None of us doubts that the person we are talking to on the other 'end of the line' is not the person we want to talk to because we can hear them. More than that, we do not doubt the ability of the cell phone to make this possible. The same goes for any piece of electronic gadgetry. Why do we find it so easy to believe in electronics even when we do not understand it? Yes, we can experience using the gadgets but how much of it should we attribute to the engineers who assure us that they have got it right?
Thomas has difficulty believing his fellow apostles when they tell him Jesus has risen from the dead. He demands visible and tangible proof. Fortunately for Thomas, Christ is willing to provide this for him yet it still does not explain to him how Jesus was raised from the dead. This aspect of the resurrection remains forever shrouded in mystery. This is where, whether we like it or not, we have to shift to the realm of faith and trust that what the witnesses have recorded did indeed happen, even though we are unable to explain it.
Unlike the example of electronics I gave earlier we cannot explain the mechanics of the resurrection – only its reality. Fr. Steve T.

REFLECTION QUESTION: Let us pray for the grace of faith in order to believe and trust fully in the promises of the resurrection.

Lord Jesus, help me to believe in You and all You promise to the person of faith. I want to be Your disciple. Help me to overcome my doubts through love and faith in you.

Blessed Damien de Veuster, priest, pray for us.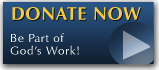 The FEAST is one of the happiest places on earth.

Click Here to find a Feast near you!
KERYGMA TV! is BACK
KERYGMA TV is on a new time slot and new channel Sundays 8 a.m. at IBC 13
Need Counseling? No Landline?
Now, you can use your mobile phone to call a friend for counseling at 09228407031. Or you may call our landlines 7266728, 7264709, 7259999 Mon-Fri 24-hrs, Sat 6am-5pm, Sun 6am-10am
BO BLOGS!
Go to Bo's Official Site and read his almost daily blog! Its not news, but thoughts and musings of Bo Sanchez. Get to know Bo in a more personal way --and find out what it means to live the life of a preacher. You get to enrich your faith as well.
DONATION
Remember to always donate your "first fruits"-not the last. Click on the "Donation" Box under the members menu - and you'll even see links to the nearest branches of the Banks where you can deposit.