READINGS for 2007-04-14
MAKING A STAND
"Judge for yourselves whether it is right in God's sight to obey you rather than God." – Acts 4:18

Six years ago, there was a best-selling children's novel that took the world by storm and became popular even with the parents. I learned that because of this book, the kids' curiosity in witchcraft and sorcery in the United States was awakened and their interest in the occult was heightened. My husband and I felt that the book was not in God's bestselling list. So, I explained to my Grade 1 daughter why she could not read or watch the movie. When she reached Grade 4, I was appalled to find out that it was a reading requirement. I requested if my daughter could have another reading material. Our request was turned down. At least I tried, I told myself. That night I had a dream that God was disappointed that I easily gave in. The next day, I went straight to the executive director and told her that a day might come when my daughter will be in a crossroads also and she will remember that there was a time when her parents gave up their conviction in the face of pressure.
The next month I received a letter approving our request for another book for our daughter. The following year, that book was removed from the reading list of the school. Ronna L.
REFLECTION:
Can you stand up for Jesus even if it will cost a lot?

Grant me the strength of conviction to stand up for You, Jesus.
1st READING
Acts 4:13-21

Peter and some of the other disciples are beginning to meet resistance to the proclamation of Jesus risen from the dead. Thank God they had the conviction to continue or else who knows what might have become of the fledgling Christian movement. It is important to know what we believe so that we will be able to stand firm in times of persecution.

13 Observing the boldness of Peter and John and perceiving them to be uneducated, ordinary men, they were amazed, and they recognized them as the companions of Jesus. 14 Then when they saw the man who had been cured standing there with them, they could say nothing in reply. 15 So they ordered them to leave the Sanhedrin, and conferred with one another, saying, 16 "What are we to do with these men? Everyone living in Jerusalem knows that a remarkable sign was done through them, and we cannot deny it. 17 But so that it may not be spread any further among the people, let us give them a stern warning never again to speak to anyone in this name." 18 So they called them back and ordered them not to speak or teach at all in the name of Jesus. 19 Peter and John, however, said to them in reply, "Whether it is right in the sight of God for us to obey you rather than God, you be the judges. 20 It is impossible for us not to speak about what we have seen and heard." 21 After threatening them further, they released them, finding no way to punish them, on account of the people who were all praising God for what had happened.
P S A L M
Psalm 118:1, 14-15, 16-18, 19-21

R: I will give thanks to you, for you have answered me.

1 Give thanks to the LORD, for he is good, for his mercy endures forever. 14 My strength and my courage is the LORD, and he has been my savior. 15 The joyful shout of victory in the tents of the just. (R) 16 The right hand of the LORD is exalted; the right hand of the LORD has struck with power. 17 I shall not die, but live, and declare the works of the LORD. 18 Though the LORD has indeed chastised me, yet he has not delivered me to death. (R) 19 Open to me the gates of justice; I will enter them and give thanks to the LORD. 20 This gate is the LORD; the just shall enter it. 21 I will give thanks to you, for you have answered me and have been my savior. (R)
G O S P E L
Mark 16:9-15
The disciples are commissioned to take the Gospel to the ends of the earth. Now this is a literal impossibility for eleven men! Therefore, the commissioning must apply to all who are baptized, that is, you and me as well. This is an exciting thing, to know that we all have a part to play in the unfolding drama of salvation. Let us seek to be faithful to our part so that the work will be completed and Jesus will come again to bring the world to an end and definitively inaugurate the reign of the Kingdom of God.

9 When Jesus had risen, early on the first day of the week, he appeared first to Mary Magdalene, out of whom he had driven seven demons. 10 She went and told his companions who were mourning and weeping. 11 When they heard that he was alive and had been seen by her, they did not believe. 12 After this he appeared in another form to two of them walking along on their way to the country. 13 They returned and told the others; but they did not believe them either. 14 [But] later, as the eleven were at table, he appeared to them and rebuked them for their unbelief and hardness of heart because they had not believed those who saw him after he had been raised. 15 He said to them, "Go into the whole world and proclaim the Gospel to every creature."

my reflections
think: This is an exciting thing, to know that we all have a part to play in the unfolding drama of salvation.
________________________________________________________
_________________________________________________________
God's special verse/thought for me today________________
_________________________________________________________

T O D A Y ' S BLESSING LIST
Thank You Lord for: ____________________________________
_______________________________________________________
READ THE BIBLE IN ONE YEAR 1 Chronicles 18-22
FREEDOM OF RELIGION
The Second Vatican Council affirmed that each person ought to be given the freedom to choose whatever religion they desire to follow, provided of course that it does not infringe the rights of others. Peter and John insist upon this right before the Sanhedrin and tell the leaders of the Jews that they will not, even cannot, keep silent about the Gospel. Freedom of conscience is a very powerful concept and its expression is often controversial.
The Church teaches that there is a fundamental dignity that must be given to a conscience judgment that has been made in good faith. Insofar as it has been made in good faith and there is a certain level of certainty achieved, then we are bound to follow it even if it may be wrong! There are many controversial aspects to this teaching that generally focus upon the nature of an 'in good faith conscience' and its relation to authoritative Church teaching. It becomes very difficult to set precise criteria as to what
constitutes a conscience judgment made in good faith in relation to authoritative Church teaching as many people are still progressing on a journey of understanding in this regard. One way I like to look at it is to consider the following question: Can I truthfully say that given my certain circumstances, the following response is the response I believe God wants me to make? If I can stand before God and look Him in the face and say this is what I believe You want me to do, then I would tend to say the person is doing their best to form their conscience in good faith even if it may be at odds with one or other of the teachings of the Church. Of course if that teaching has to do with the divinity of Christ or something as fundamental as that, then we should look at the issue further.
Freedom of belief and freedom of conscience are fundamental freedoms that all people should be able to exercise. This does not mean that we can excuse ourselves from applying our minds to the issues at hand. We must use all the tools God has provided in order to come up with the best decision possible. Fr. Steve T.

REFLECTION QUESTION: How well do I form my own conscience when making critical moral decisions about my life?

Holy Spirit, help me to have an open mind on issues that affect my life so that I will be in the best position to listen to what it is that You want me to do.

Blessed Lydwine, pray for us.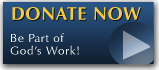 The FEAST is one of the happiest places on earth.

Click Here to find a Feast near you!
KERYGMA TV! is BACK
KERYGMA TV is on a new time slot and new channel Sundays 8 a.m. at IBC 13
Need Counseling? No Landline?
Now, you can use your mobile phone to call a friend for counseling at 09228407031. Or you may call our landlines 7266728, 7264709, 7259999 Mon-Fri 24-hrs, Sat 6am-5pm, Sun 6am-10am
BO BLOGS!
Go to Bo's Official Site and read his almost daily blog! Its not news, but thoughts and musings of Bo Sanchez. Get to know Bo in a more personal way --and find out what it means to live the life of a preacher. You get to enrich your faith as well.
DONATION
Remember to always donate your "first fruits"-not the last. Click on the "Donation" Box under the members menu - and you'll even see links to the nearest branches of the Banks where you can deposit.